Summer Institutes – Tips for Funding Your Professional Development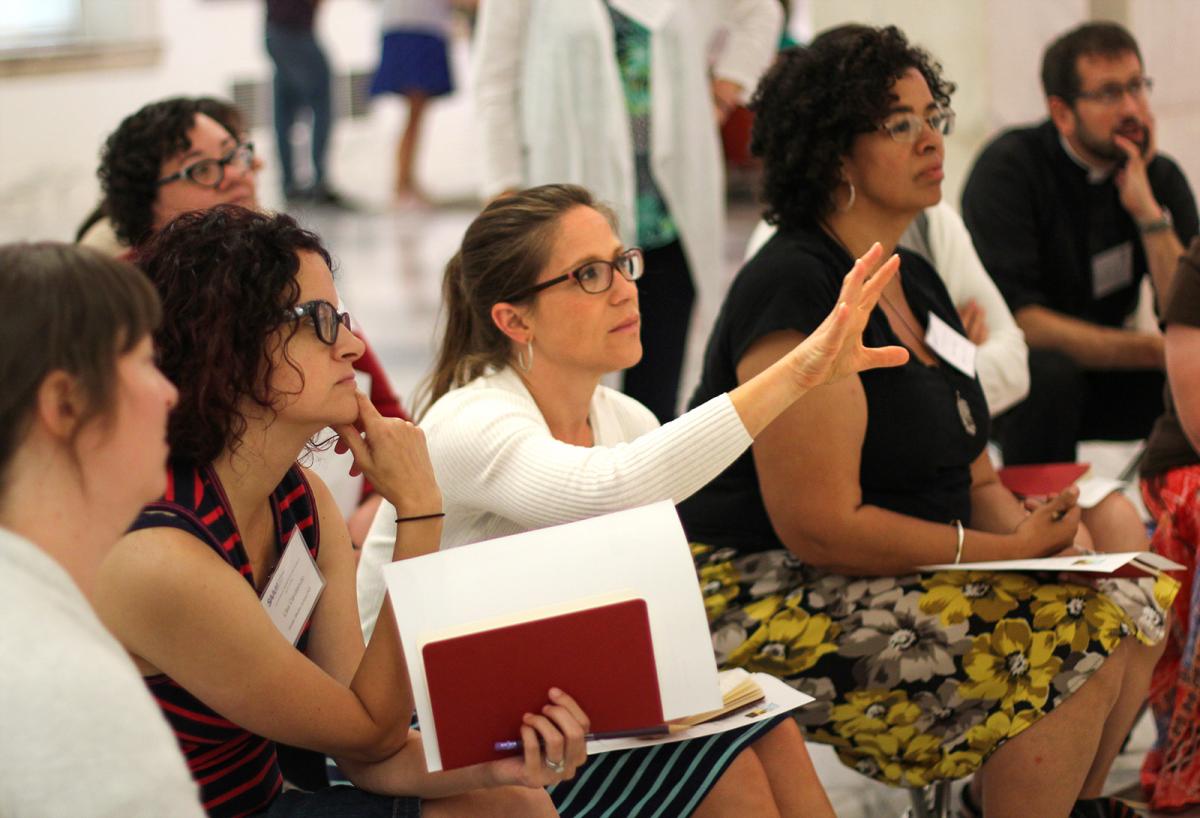 Identify Local Funding Sources
Research which administrators, curriculum heads, professional development coordinators, or grant coordinators in your school or district may have access to discretionary professional development funds. Once you find out who that is, alert the person(s) of your interest in attending the Institutes and costs involved.
Request funding from your local educational foundation, local businesses, or parent/teacher organization. If you explain how the Institute will help teachers gain a better understanding of new teaching methods and curriculum applications, potential funders in your school community may see the value in your participation.
Seek Other Funding Options
Apply for a Summer Institute scholarship offered by the Smithsonian American Art Museum. For details on how to apply, visit the Summer Institutes page.
Research additional opportunities here:
National Education Association Foundation: Learning and Leadership Grants - http://www.neafoundation.org/pages/learning-leadership-grants/
Education World: More Grant Resources - http://www.educationworld.com/a_admin/grants/more_resources.shtml
Provide your administrators with information about the Institute to help "make your case" to attend. Direct them to the SAAM website for a program description and schedule so they can see the range of high-quality professional development content. Encourage them to contact Institute staff if they have specific questions.
Write and submit a statement that articulates your professional goals and describes how your attendance at the Institute aligns with the mission of your school or district.
Prepare a budget and submit it with a letter requesting support to participate. Please see sample letter at the bottom of this page.
Provide a proposal that outlines your plan to share what you learn with your colleagues on your return. Offer several of these options:
Post highlights of your experience on a wiki, blog, or social media site.
Write and distribute a summary of key take-aways.
Present and model learned teaching strategies during a staff meeting.
Chair an interdisciplinary committee with colleagues who are also interested in incorporating American art into core subjects.
Act as your school's liaison with the Smithsonian American Art Museum and its staff throughout the school year.
Develop a peer professional development group in which you experiment with and coach each other on teaching techniques geared toward integrating art into the curriculum.
Follow Through on Your Commitment
On your return, promptly complete all steps in your funding proposal. This tactic allows others in your district to benefit from your attendance.
Sample Letter to Principal/Supervisor
[Date]
[Your Name]
[Your Address]
[Principal's Name]
[School Address]
Dear [Principal's Name]:
I would like to attend the Smithsonian American Art Museum's Summer Institute: Teaching the Humanities through Art, [insert dates] in Washington, D.C. This five-day Institute offers qualified educators the unique opportunity to participate in intensive professional development sessions that directly benefit their teaching practice.
Throughout the week teachers accepted to the Institute gain expertise from museum professionals and content specialists through gallery talks, discussion groups, and hands-on activities. Participants learn to use American art in the classroom to strengthen critical thinking skills and make interdisciplinary connections among American art, social studies and English/language arts. Document-based learning and visual literacy models fostering analysis, evidential reasoning, and synthesis, are explored through discussion, reading, and writing about art. Institute participants experiment with a range of technologies. Throughout the week, teachers develop and share lesson ideas with peers, culminating in a final presentation. All participants engage in online professional development activities before the Institute. Thirty-four seat hours are included, along with five hours of online coursework.
I will be provided with daily breakfast and lunch, as well as access to technology during the Institute.
Please consider funding this training opportunity. I have also attached a detailed cost breakdown for the Institute, including the registration fee, travel expenses, and estimated daily expenses, for your review.
Thank you for supporting my request for professional development.
Sincerely,
[Your Name]