From 1976-1981, the National Endowment for the Arts (NEA) sponsored a program of photographic surveys in 55 communities in 30 states across the United States. These surveys created a new visual record of a changing nation. Thirteen of these surveys are in the permanent collection of the Smithsonian American Art Museum.
This resource uses those images (or any photographic survey) as source documents to spark sustained inquiry. Begin with an Analysis activity to provide foundational visual literacy and analysis skills. Then choose to "stack" any of the Lesson Extensions, which uncover images' complexities, their historical context, or the work of documenting a community. Each activity challenges students to access prior knowledge and apply it in a novel context.
Generous support has been provided by the National Endowment for the Humanities.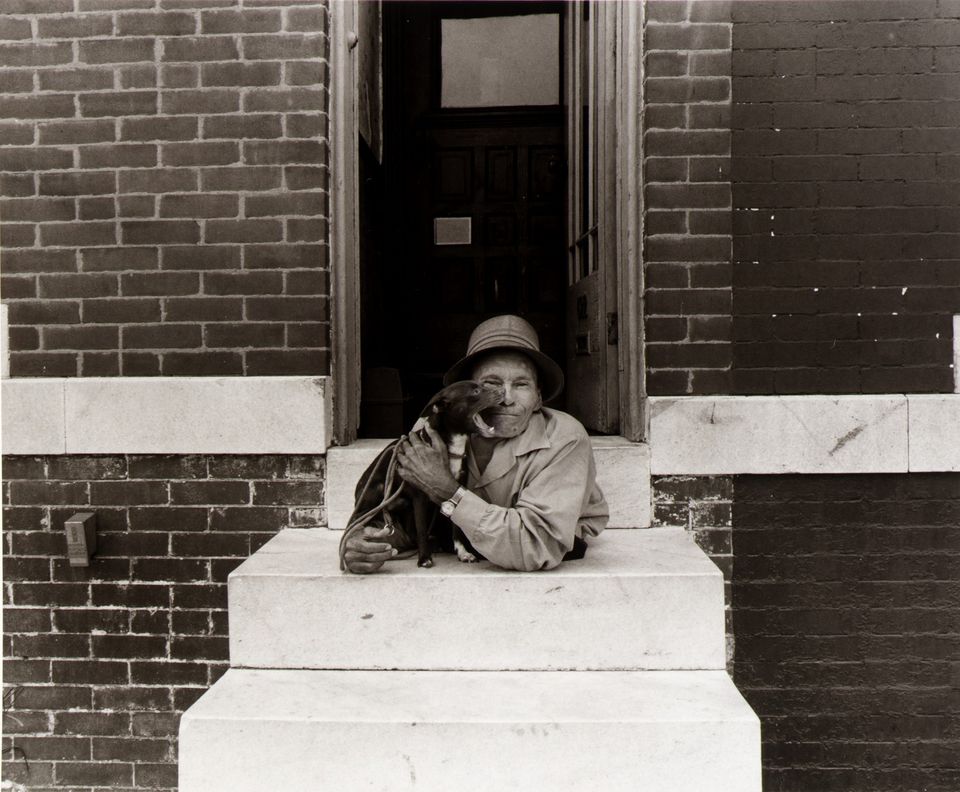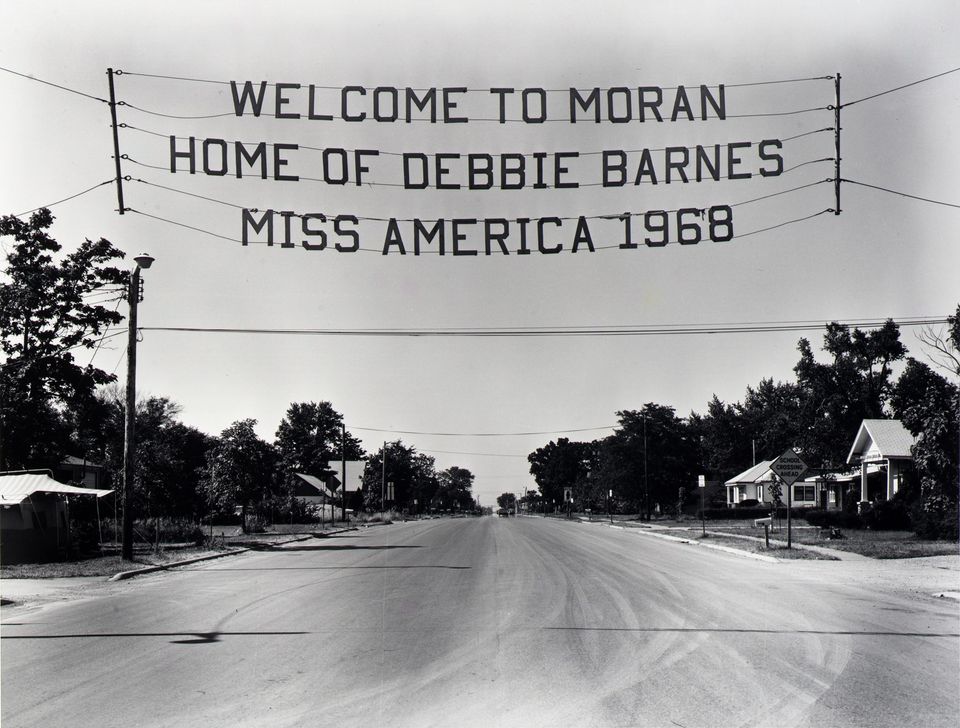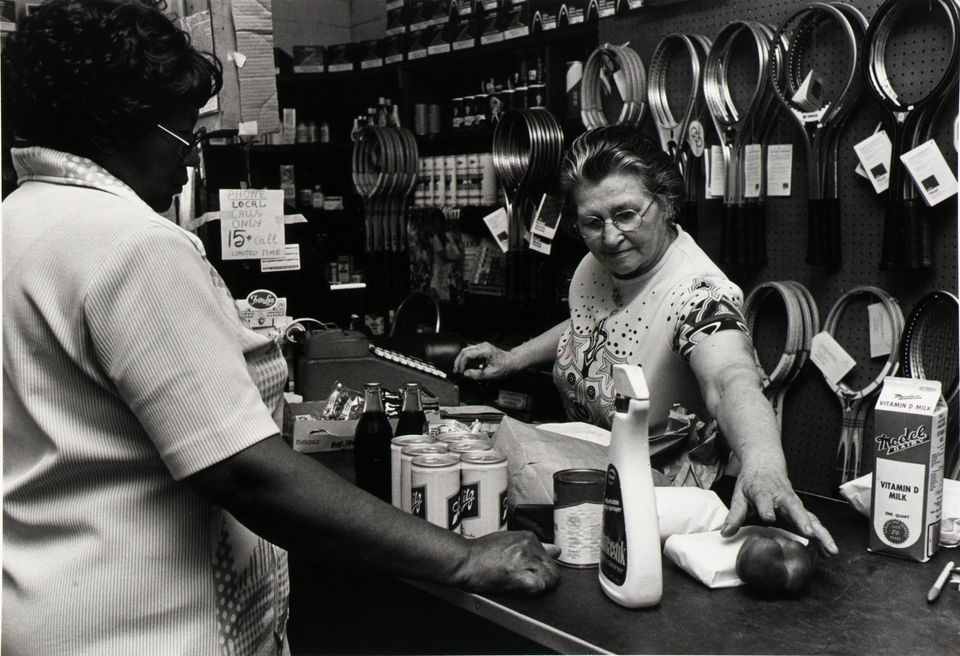 Overview
Grade Level: 6th-12th grade ​
Learning Objectives/Goals: ​
Strengthen visual literacy and analysis skills; ​
Analyze photographs as visual texts and create interpretations through evidence-based reasoning; ​
Apply historians' habits of mind to present-day issues within our own communities; ​
Document present-day issues through photographs and oral histories. ​
An overview of the entire curriculum is available for download.
Part 1: Visual Analysis (Choose 1)
Choose a visual analysis foundation, then stack it on the lesson extensions.
Quick Visual Analysis
Duration: 20 minutes
Grade Level: 6th-12th grade
About this Resource: This introductory activity builds basic visual literacy skills that may be used with any image.
Extended Visual Analysis
Duration: 40 minutes
Grade Level: 6th-12th grade
About this Resource: With its focus on the artistic process, this activity serves to deepen visual analysis and an introduction to the strategies a photographer may deploy when taking a picture or editing it.
Part 2: Lesson Extensions (Mix and Match)
​Pick lesson extensions after completing a visual analysis foundation lesson plan.
Shifting the Lens​
Duration: 30 minutes
Grade Level: 6th-12th grade
About this Resource: Each person sees the world slightly differently because we each have a unique combination of roles, identities, and lived experiences. We might consider each of these individual parts of ourselves to be individual lenses through which we could see images, issues, or events.
Download the Full Lesson Plan [PDF]
Rhetorical Analysis​
Duration: 40 minutes
Grade Level: 6th-12th grade
About this Resource: With its focus on truth and beauty, this activity initiates a conversation about researcher bias while also building media literacy. Consider whether your students might benefit from a refresher on bias in writing in order to reactivate this content knowledge and prepare them to apply that concept to visual texts like photographs.
Historical Analysis​
Duration: 50 minutes
Grade Level: 6th-12th grade
About this Resource: Looking "beyond the frame" helps students consider a document's larger context and assess the completeness of the narrative as it has been presented. In this activity, students will consider the in/visible social and historical forces at play in a photograph, then consider the perspectives excluded from it. Depending on your curriculum, consider reviewing a timeline of the major events of the 1970s and 1980s.
Download the Full Lesson Plan [PDF]
Continuity & Change Over Time​
Duration: 90 minutes over three class periods As written this extension activity will take three class periods but they need not be consecutive. Consider how to break this activity into chunks that align with your existing curriculum.
Grade Level: 6th-12th grade
About this Resource: This activity uses a Jigsaw structure, requiring that students have access to a set of oral histories from the same time and place documented in the NEA photographic survey of your choosing. If an NEA photographic survey was not conducted in your area, consider using a survey from a neighboring area or one whose influence you feel in your own area.
Visual Arts
K–12.3 Choosing and Evaluating a Range of Subject Matter.
K–12.4 Understanding the Visual Arts in Relation to History and Cultures.
K–12.6 Making Connections Between Visual Arts and Other Disciplines.
CCSS Content Standards
CCSS.ELA-LITERACY.RH.6-8.1 - Cite specific textual evidence to support analysis of primary and secondary sources.
CCSS.ELA-LITERACY.RH.6-8.6 - Identify aspects of a text that reveal an author's point of view or purpose (e.g., loaded language, inclusion or avoidance of particular facts).
CCSS.ELA-LITERACY.RH.6-8.7 - Integrate visual information (e.g., in charts, graphs, photographs, videos, or maps) with other information in print and digital texts.
CCSS.ELA-LITERACY.RH.9-10.3 - Analyze in detail a series of events described in a text; determine whether earlier events caused later ones or simply preceded them
CCSS.ELA-LITERACY.RH.11-12.2 Determine the central ideas or information of a primary or secondary source; provide an accurate summary that makes clear the relationships among the key details and ideas.
CCSS.ELA-LITERACY.RH.9-10.5 Analyze how a text uses structure to emphasize key points or advance an explanation or analysis.
CCSS.ELA-LITERACY.RH.11-12.8 Evaluate an author's premises, claims, and evidence by corroborating or challenging them with other information.
CCSS.ELA-LITERACY.RH.11-12.9 Integrate information from diverse sources, both primary and secondary, into a coherent understanding of an idea or event, noting discrepancies among sources
C3 Framework
D1.5.9-12 Determine the kinds of sources that will be helpful in answering compelling and supporting questions, taking into consideration multiple points of view represented in the sources, the types of sources available, and the potential uses of the sources.
D2.Civ.10.6-8 Explain the relevance of personal interests and perspectives, civic virtues, and democratic principles when people address issues and problems in government and civil society.
D2.Eco.1.6-8 Explain how economic decisions affect the well-being of individuals, businesses, and society.
D2.Geo.2.9-12 Use maps, satellite images, photographs, and other representations to explain relationships between the locations of places and regions and their political, cultural, and economic dynamics.
D2.His.2.9-12 Analyze change and continuity in historical eras.
D2.His.3.9-12 Use questions generated about individuals and groups to assess how the significance of their actions
changes over time and is shaped by the historical context.
D2.His.5.9-12 Analyze how historical contexts shaped and continue to shape people's perspectives.
D2.His.6.9-12 Analyze the ways in which the perspectives of those writing history shaped the history that they produced.
D2.His.10.6-8 Detect possible limitations in the historical record based on evidence collected from different kinds of historical sources.
D3.2.6-8 Evaluate the credibility of a source by determining its relevance and intended use.
D3.3.6-8 Identify evidence that draws information from multiple sources to support claims, noting evidentiary limitations.
D4.3.9-12 Present adaptations of arguments and explanations that feature evocative ideas and perspectives on issues and topics to reach a range of audiences and venues outside the classroom using print and oral technologies (e.g., posters, essays, letters, debates, speech
Baltimore in Focus: A Conversation with Photographer Shae McCoy
Shae McCoy, a photojournalist and author from West Baltimore, sits down with SAAM educator Elizabeth Dale-Deines for a wide-ranging conversation that touches on everything from what she keeps in mind when she photographs her own community to what stories might be told by juxtaposing historical and contemporary images of Baltimore. Created with K-12 students and teachers in mind, this video amplifies the practice of visual storytelling and the importance of engagement and authenticity when documenting community.
A Close-Up Look at Photography with Curator John Jacob
Join John Jacob, McEvoy Family Curator for Photography at SAAM, for a close-up look at photography, a medium marked by both its accessibility and its complexity. What are some of the choices that photographers make? How might we "read" a photograph? What might be the value of having photographs of everyday people in the collection of a national museum like SAAM?
Voices of 21217 is a community-based program that chronicles the experiences and imagination of youth in Baltimore City, ages 14-24. Their vision is a world where young people in Baltimore City are empowered to establish their legacy and highlight their experiences through creative expression.
Generous support for these classroom resources has been provided by the National Endowment for the Humanities. To learn more, visit neh.gov.

Any views, findings, conclusions, or recommendations expressed in this exhibition do not necessarily represent those of the National Endowment for the Humanities.