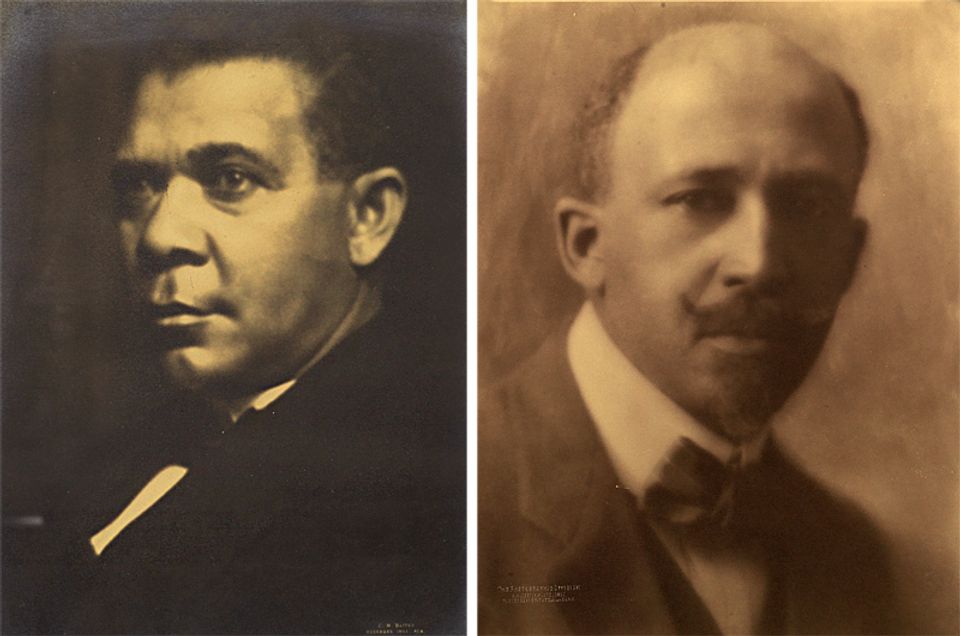 Student Questions
1. Do you think these photographs present W. E. B. Du Bois and Booker T. Washington as accomplished, learned men? If so, how? If not, why not?

2. Why do you think Cornelius Battey had W. E. B. Du Bois look slightly off-center rather than directly into the camera? Why do you think Booker T. Washington had a serious expression instead of a smile?

3. How does Battey use light and shadow to draw attention to some things and not to others? What kind of mood or tone does Battey create?
About This Artwork
These two portraits use juxtapositions of light and shadow to present their subjects as self-aware, powerful, dignified, and serious men. One sitter seems to focus on a distant point, while the other gazes into the camera's lens, addressing the viewer directly. Both photographs were taken about a century ago, when racist caricatures of African Americans circulated in popular culture, the mainstream press, and early cinema. Such images often cast black people as comic or savage figures. In contrast, these sophisticated pictures, taken by a black photographer, allow us to explore the deep ties between African American portrait photography and the rise of the early Civil Rights movement.
Both of these portraits were taken by Cornelius M. Battey, who was an instructor and photographer at the Tuskegee Institute in Alabama and later lived and worked in New York and Cleveland, Ohio. The photograph on the left shows Booker T. Washington (1856–1915), an educator and founder of Tuskegee Institute. Washington was arguably the most influential African American leader of his era. In the face of racial hatred, segregation, and disenfranchisement, it was unrealistic, Washington contended, to expect African Americans to gain entry into America's white-collar professions. Instead, he advocated hard work, self-help, and economic improvement through vocational work within a socially segregated environment. Advancing these causes, he believed, would "uplift" the black race, and discrimination would gradually disappear. In 1881 Washington put this theory to the test, becoming the director of the newly created Tuskegee Institute. At the time of this 1908 photograph, Washington's emphasis on vocational education and accommodation to racial prejudice was being challenged by a new generation of leaders.
The portrait on the right shows W. E. B. Du Bois (1868–1963), founder of the Niagara movement. Du Bois was one of the younger leaders who sought to confront racism more directly than had Washington. In 1903, Du Bois famously declared that "the problem of the Twentieth Century is the problem of the color line," and he came to oppose the policy of racial accommodation favored by Washington, insisting that African Americans receive full civil and political rights. Du Bois argued that those rights would best be advanced by an intellectual and professional elite that he dubbed the "Talented Tenth." In 1909, Du Bois helped to found the interracial organization the National Association for the Advancement of Colored People (NAACP). Washington and Du Bois designed the architecture of what would become the modern Civil Rights movement. Between them, they defined the two avenues of action that African Americans could take to ensure equality and justice for all.
Battey's photographs demonstrate the integral role of photography in crafting a vision of a new black self for a new century. The NAACP's magazine, The Crisis, between 1915 and 1927 featured many of Battey's photographs of other black statesmen, artists, activists, and community members, all of the images conveying racial pride and dignity. The artists and intellectuals they photographed displayed their accomplishments and marked their frustrations with the status quo. In the early 1900s, black photographers like Battey not only used their cameras in the struggle against discrimination but also participated in a broader art photography movement known as pictorialism. Emphasizing soft focus and painterly techniques inspired by impressionism, pictorialism elevated subjects and imparted an artistic sophistication. Such portraits, keys to how African Americans wished to be known and remembered, testify to the sitters' and the artists' dreams and aspirations.
About This Artist
Cornelius Marion Battey (born Augusta, GA 1873–died Tuskegee, AL 1927)

Cornelius M. Battey was a black photographer who produced some of the most accomplished photographic portraits of prominent African Americans of the late nineteenth and early twentieth centuries. Battey was born in Augusta, Georgia, and by 1900 had established his reputation as a photographer in Cleveland and New York City. In 1911, Battey produced Five Negro Immortals, a composition that included photographs of five prominent African American leaders—Booker T. Washington (seen here), surrounded by Frederick Douglass, John M. Langston, B. K. Bruce, and Paul Laurence Dunbar. In 1916, he became the director of the Photography Division at Tuskegee Institute in Alabama. His portraits of black statesmen and writers, such as Frederick Douglass and Paul Laurence Dunbar, were printed in civil rights–oriented publications such as The Crisis magazine, The Messenger, and Opportunity, as well as on postcards, which were then widely used as a form of communication. Such portraits presented a visual message of racial pride to thousands of viewers.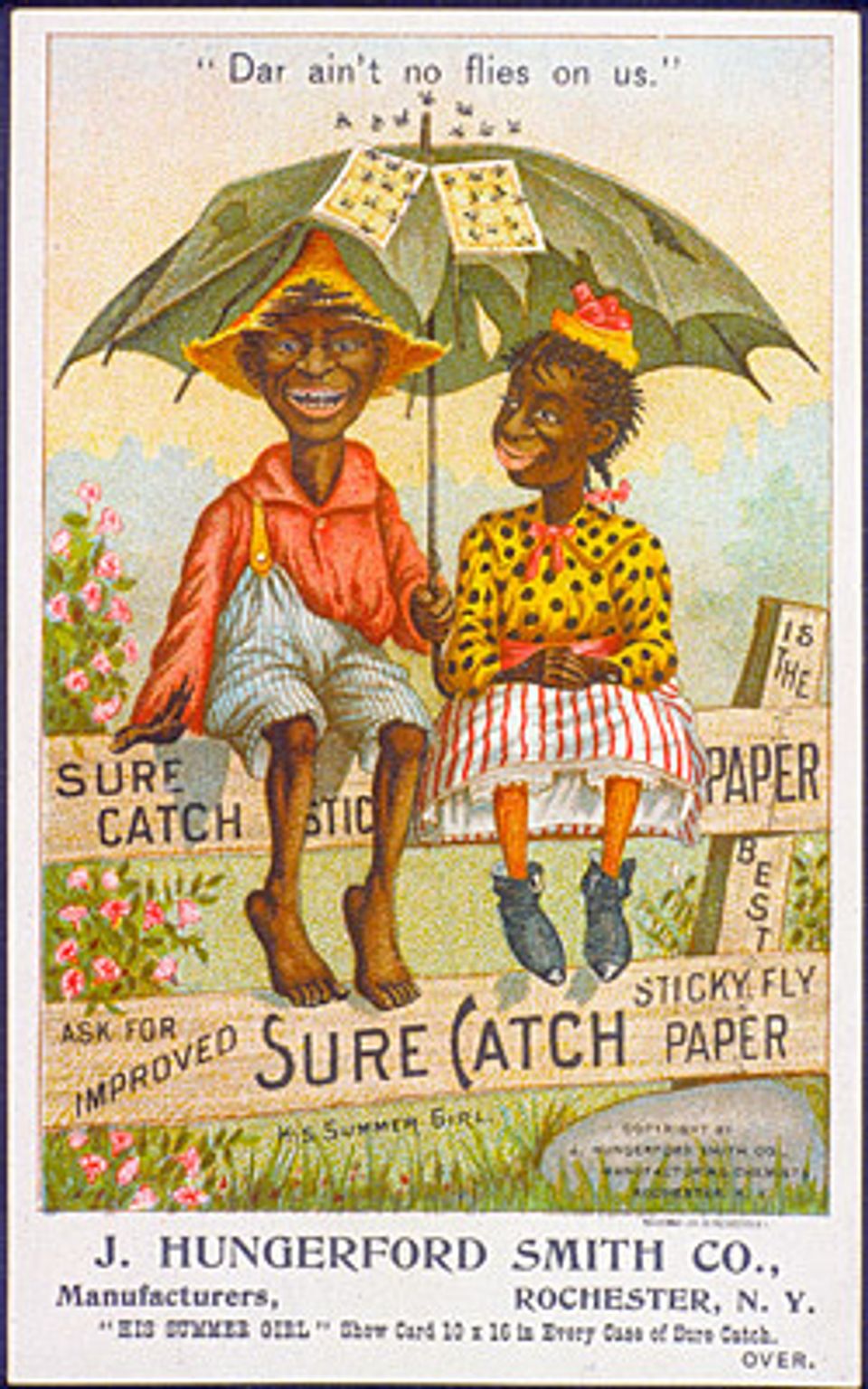 Demeaning images of African Americans, as seen in this advertisement, were widespread in the early twentieth century. Characterizing blacks as foolish and inferior, the imagery, aimed at whites, pandered to racial prejudices and, in doing so, affirmed Jim Crow laws and practices. Whether implicitly or explicitly, dignified portraits—like those by Cornelius M. Battey—countered these negative messages by showing African Americans in a respectable, admirable light.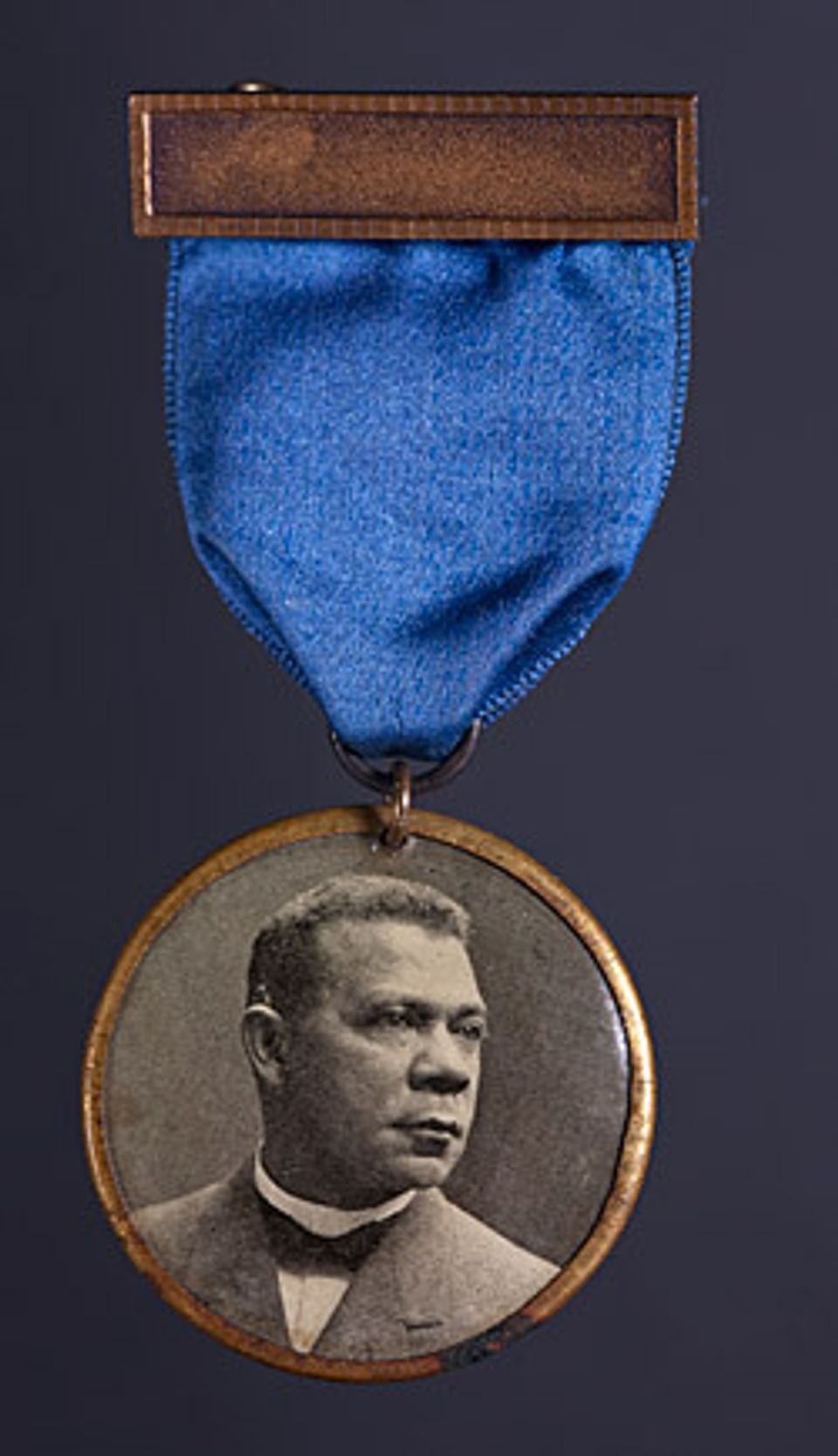 Creating positive images of African Americans was not simply an artistic effort to counter racial stereotypes. As shown on this medal, portraits of black leaders also helped promote African American businesses. Struck for the National Negro Business League, this medal features the organization's beehive emblem and a portrait of its founder, Booker T. Washington. Beginning in 1901, the league created a network among black entrepreneurs and other professionals to promote black-owned businesses and helped coordinate advertisements that would appeal to black consumers.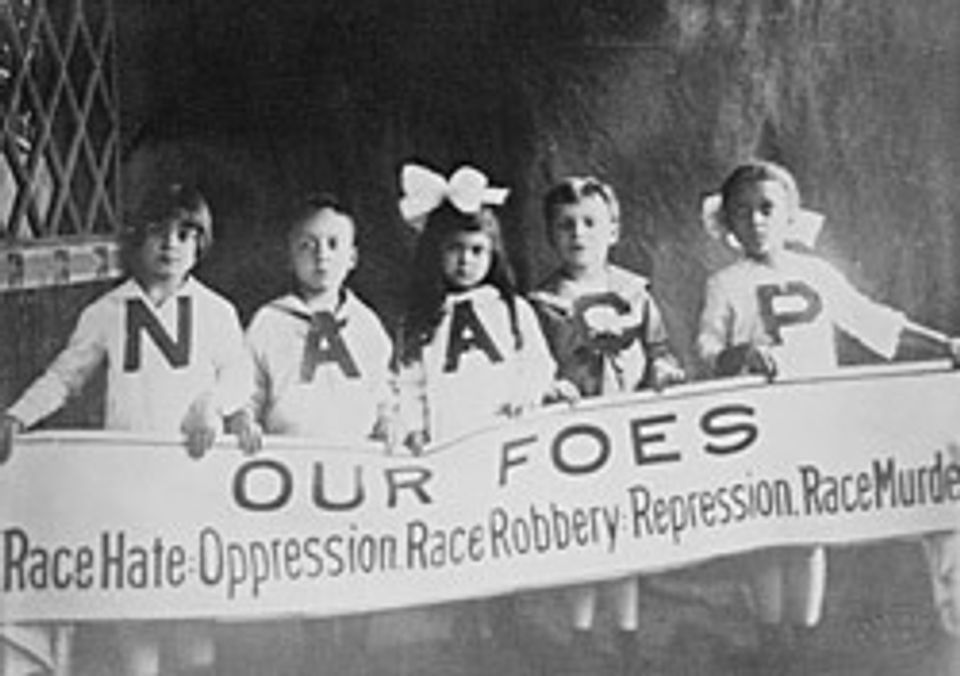 Even group portraits sometimes helped promote African American equality. This early twentieth-century picture shows children of various races carrying a banner for the NAACP, the organization W. E. B. Du Bois helped establish in this period. Dressed up in bows and middy blouses, the children appear respectable and inspirational, qualities the early NAACP often projected to challenge racial prejudice.