To Make a World captures a 1940s America that was rendered fragile by the Great Depression and made anxious by a global conflict. Although much has been written about the glorious triumph of the Second World War, what has dimmed over time are memories of the anxious tenor of life on the home front, when the country was far distant from the battlefields and yet profoundly at risk. The exhibition centers on five paintings Ault made between 1943 and 1948 depicting the crossroads of Russell's Corners in Woodstock, N.Y. The additional twenty-two artists represented in this exhibition include some as celebrated as Edward Hopper and Andrew Wyeth, while others are scarcely known to today's art audiences. Taken together, their artworks reveal an aesthetic vein running through 1940s American art that previously has not been identified. From their remote corners of the country, these artists conveyed a still quietude that seems filled with potentialities.
To Make a World brings viewers back into the world of the American 1940s, drawing them in through the least likely of places and spaces: not grand actions, not cataclysmic events, not epoch-making personalities, posters, and headlines, but silent regions where some mystery seems always on the verge of being disclosed.
Alexander Nemerov, the Vincent Scully Professor of the History of Art at Yale University, is the curator of the exhibition.
March
11
,
2011
 — September
04
,
2011
Open Daily, 11:30 a.m.–7:00 p.m
Free Admission
To Make a World: George Ault and 1940s America is organized by the Smithsonian American Art Museum with generous support from Dolores and John W. Beck, Joan and E. Bertram Berkley, Diane and Norman Bernstein Foundation, Janet and Jim Dicke, Sheila Duignan and Mike Wilkins, Barney A. Ebsworth, Tania and Tom Evans, Kara and Wayne Fingerman, Furthermore, a program of the J. M. Kaplan Fund, Wolf Kahn and Emily Mason Foundation, Joffa and Bill Kerr, Robert S. and Grayce B. Kerr Foundation, John and Gail Liebes Trust, Paula and Peter Lunder, Betty and Whitney MacMillan, Margery and Edgar Masinter, Oriana McKinnon, Susan Reed Moseley, and Betty and Lloyd Schermer. Additional funding is provided through the museum's William R. Kenan, Jr. Endowment Fund and Gene Davis Memorial Fund. The C.F. Foundation in Atlanta supports the museum's traveling exhibition program, Treasures to Go.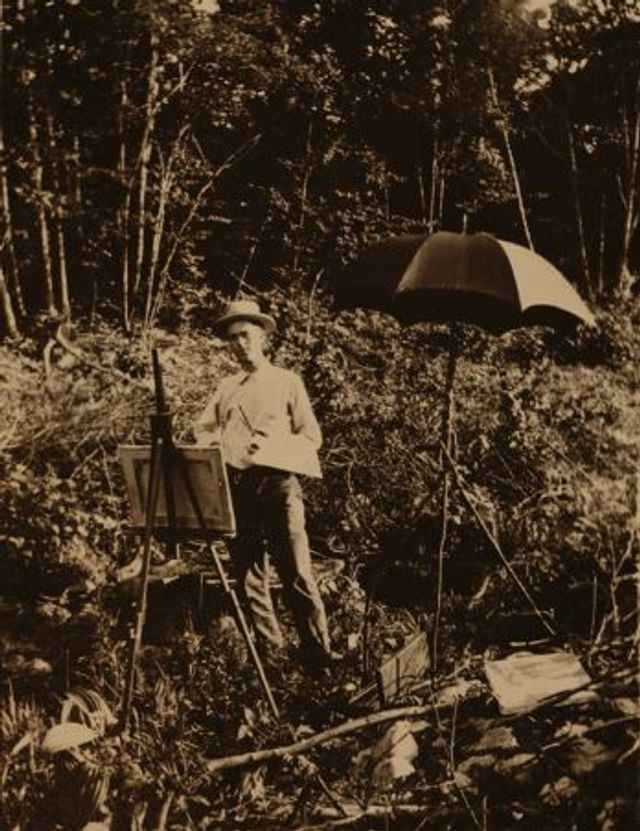 born Cleveland, OH 1891-died Woodstock, NY 1948
Ault was brought up in England and came late to an appreciation of his American origins. After training at University College School in London, the Slade School, and St.