American Visionary: John F. Kennedy's Life and Times brings together seventy-seven images culled from the John F. Kennedy Presidential Library, Getty Images, private collections, and the Kennedy family archives. The dramatic scope of Kennedy's life is evident in these photographs—from his first congressional bid as a decorated war hero in 1946, his fairytale marriage to Jacqueline Bouvier in 1953, his run for the White House in 1960 and role as commander in chief, to the tragedy of his death in Dallas in 1963. These images remain as indelible evidence of John Kennedy's personal charisma and political accomplishments.
American Visionary is organized by Lawrence Schiller of Wiener Schiller Productions; John Jacob, SAAM's McEvoy Family Curator for Photography, is coordinating the exhibition in Washington, DC. The exhibition is based on the book JFK: A Vision for America.
SAAM's presentation of American Visionary is the premiere event in the John F. Kennedy Presidential Library and Museum's yearlong, nationwide celebration that commemorates Kennedy's centennial year. The exhibition opens in time for what would have been Kennedy's 100th birthday on May 29, 2017.
May
3
,
2017
– September
17
,
2017
Open daily, 11:30 a.m.–7 p.m.
Free Admission
American Visionary: John F. Kennedy's Life and Times is presented by the Smithsonian American Art Museum in cooperation with the John F. Kennedy Library Foundation and with the generous support of the Governance Institute and the Blanche & Irving Laurie Foundation. Additional support has been provided by Stephen Kennedy Smith, Wiener Schiller Productions, and Getty Images. The presentation in Washington, DC is made possible by the Margery and Edgar Masinter Exhibitions Fund and the Bernie Stadiem Endowment Fund.
The accompanying book JFK: A Vision for America features John F. Kennedy's greatest speeches alongside essays by historians, leading political thinkers, writers, and artists. The book presents Kennedy at his best—thought-provoking, inspiring, eloquent, and wise—on a number of wide-ranging topics, including civil rights, the race to the moon, the environment, immigration, the Cuban Missile Crisis, and more. JFKdemonstrates the deep relevance of his words today and his lasting power and influence as an American leader and orator.
The list of contributors includes Samantha Power, Congressman John Lewis, Senator Elizabeth Warren, the Dalai Lama, Robert Redford, Conan O'Brien, David McCullough, George Packer, Henry Louis Gates Jr., Drew Faust, Tariq Ramadan, Paul Krugman, Kofi Annan, Don DeLillo, Jorge Domínguez, and many others.
JFK: A Vision for America is edited by Stephen Kennedy Smith, John F. Kennedy's nephew, and Douglas Brinkley, professor of history at Rice University (HarperCollins, $45).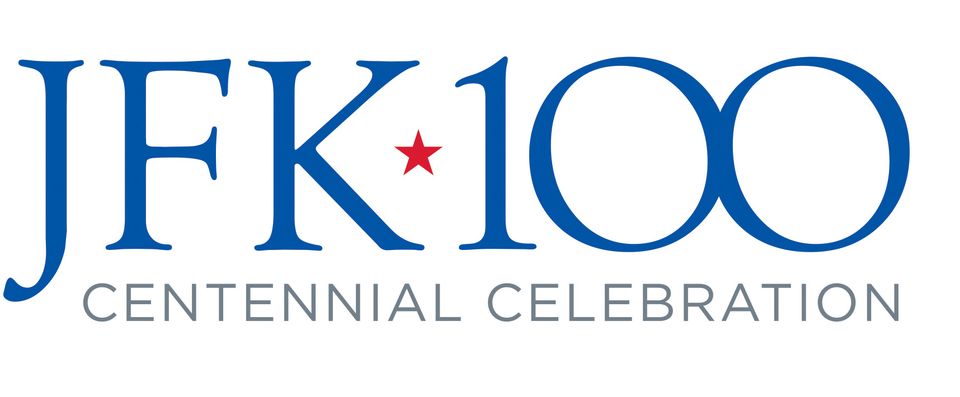 American Visionary will travel to additional cities in the United States; it opens at the New-York Historical Society June 23, 2017. The tour is being circulated by Wiener Schiller Productions in association with the John F. Kennedy Library Foundation.
In addition, the Cultural Diplomacy Division of the U.S. Department of State has sent the images to embassies in Australia, Brazil, China, Ethiopia, Germany, Honduras, Kosovo, Poland, Romania, South Korea, Thailand, and Venezuela. The exhibitions will travel across each country through 2018.