More than 30 Cornell works are on public display for the first time. "Navigating the Imagination" presents a number of new ideas and new opportunities for understanding Cornell's work. The exhibition marks the first time that his films, a greater range of his collages and the open-ended projects called "explorations" are being shown in the company of the box constructions for which he is best known. Lynda Roscoe Hartigan, chief curator at the Peabody Essex Museum, is the guest curator for this exhibition.
November 17, 2006
–
February 19, 2007
Open daily, 11:30 a.m.–7 p.m.
Free Admission
Peabody Essex Museum
Salem, MA
April 28, 2007
–
August 19, 2007
San Francisco Museum of Modern Art
San Francisco, CA
March 22, 2023
–
March 22, 2023
Joseph Cornell: Navigating the Imagination is co-organized by the Smithsonian American Art Museum, Washington, D.C., and the Peabody Essex Museum, Salem, Mass., with support from the Henry Luce Foundation; the National Endowment for the Arts, as part of "American Masterpieces: Three Centuries of Artistic Genius;" The Mnuchin Foundation; the Ridgestone Foundation; and James Corcoran, Los Angeles, and with the cooperation of The Joseph and Robert Cornell Memorial Foundation. Richard and Joanne Brodie, the James F. Dicke Family, Tania G. and Thomas M. Evans Jr., and Shelby and Frederick Gans support the presentation at the Smithsonian American Art Museum.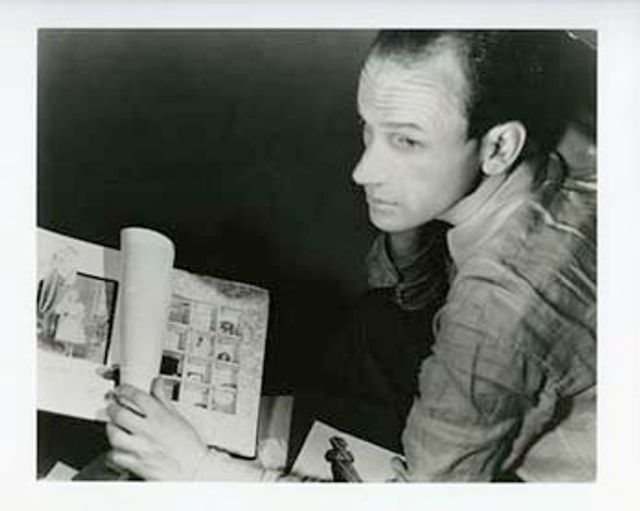 born Nyack, NY 1903-died New York City 1972
A premier assemblagist who elevated the box to a major art form, Joseph Cornell also was an accomplished collagist and filmmaker, and one of America's most innovative artists. When his sister and brother-in-law, Mr. and Mrs. John A.