The exhibition, which features 140 works from the artist's 40-year career including objects that have never been exhibited, explores the evolution of Tagliapietra's work. It also documents his unparalleled contributions to the studio glass movement through his teaching that fostered a new generation of artists. Tagliapietra's enormous influence can be seen in the work of several artists represented in SAAM's collection, including Dale Chihuly, Dan Dailey, and Dante Marioni, who also are now masters of their craft. The exhibition curator is Susanne Frantz, former curator of twentieth-century glass at the Corning Museum of Glass in Corning, New York.
October 2, 2008
–
January 11, 2009
Open Daily, 10:00 a.m.–5:30 p.m
Free Admission
Lino Tagliapietra in Retrospect: A Modern Renaissance in Glass has been organized by the Museum of Glass in Tacoma, Washington. The exhibition is sponsored by Rebecca and Jack Benaroya, the Paul G. Allen Family Foundation, Russell Investments, Windgate Charitable Foundation, Heritage Bank and The Boeing Company.
The Smithsonian American Art Museum wishes to thank the James Renwick Alliance, John T. and Colleen Kollar Kotelly, the Art Alliance for Contemporary Glass, the Ryna and Melvin Cohen Family Foundation, The Karma Foundation and Sharon Karmazin, and Chris Rifkin for their generous support of the exhibition in Washington, D.C.
The exhibition catalogue, co-published by the Museum of Glass and the University of Washington Press, features essays by Susanne Frantz; Helmut Ricke, internationally acclaimed scholar and glass historian at the museum kunst palast in Düsseldorf, Germany; and Dante Marioni, an early Tagliapietra student and currently a leading glass artist in the United States.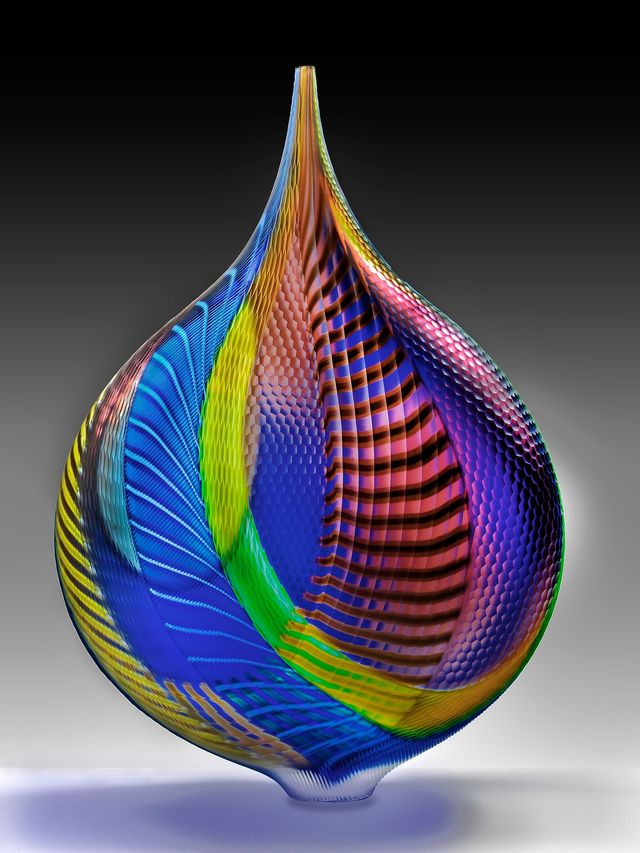 Italian, born Murano, Italy 1934