Between 1928 and 1930, while Obata was in Tokyo, he transformed these California landscape watercolors and sketches into a limited-edition portfolio titled World Landscape Series. The final intricate woodblock prints—some required more than 150 separate working proofs—resemble Obata's watercolors, with lines like brush strokes and areas of delicately layered color. They are characterized by a distinctive merging of Japanese and Western printmaking styles and techniques.
February
22
,
2008
 — June
31
,
2008
Open Daily, 11:30 a.m.–7:00 p.m
Free Admission
Wichita Falls Museum of Art
Wichita Falls, TX
December 3, 2023
–
December 3, 2023
Federal Hall National Memorial
New York, NY
December 3, 2023
–
December 3, 2023
Obata's Yosemite is organized by the Smithsonian American Art Museum. The exhibition's tour is supported in part by the C.F. Foundation, Atlanta, and the William R. Kenan, Jr. Endowment Fund.
The exhibition traveled to the Wichita Falls Museum of Art in Wichita Falls, Texas in 2008 and Federal Hall National Memorial in New York, New York in 2009.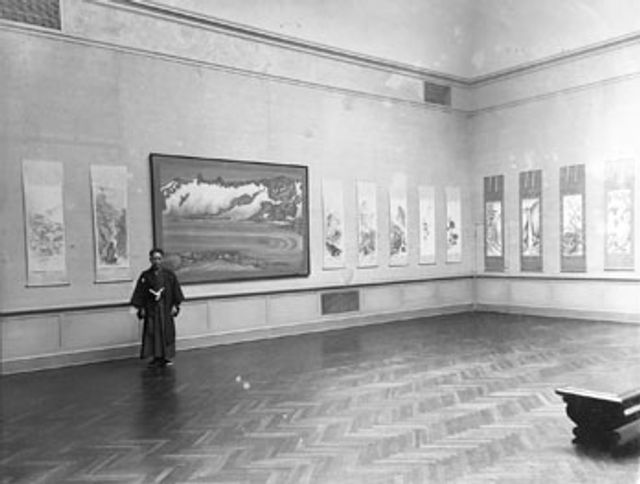 born Okayama-ken, Japan 1885-died Berkeley, CA 1975
Chiura Obata (1885-1975) was one of the most significant Japanese American artists working on the West Coast in the last century.