September – October, 1 p.m. ET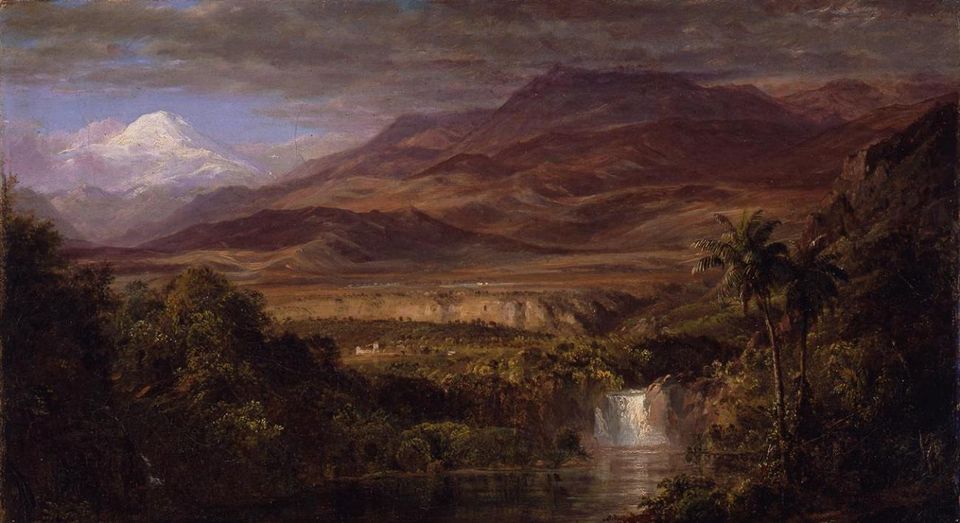 Join us for this six-part online lecture series that examines the profound impact of Alexander von Humboldt, a renowned Prussian naturalist and explorer and one of the most influential figures of the nineteenth century. Presentations by historians of art and science and contemporary artists address how Humboldt's observations and ideas from 200 years ago resonate with even greater relevance today in the face of climate change. This series of talks replaces the symposium scheduled for March 20, 2020, which was cancelled due to the global pandemic.
Eleanor Jones Harvey
Senior curator, Smithsonian American Art Museum
September 16, Humboldt and the United States: Art, Nature, and Culture
Andrea Wulf
Author
September 23, The Invention of Nature: Alexander von Humboldt's New World
Please note that this program was not recorded.
Randall Griffin
Professor of art history, Southern Methodist University
October 7, Georgia O'Keeffe's Aerial River Series, Gaia, and the "Web of Life"
Dario Robleto
Artist-at-Large, Northwestern University's McCormick School of Engineering and the Block Museum of Art
October 14, The Curious Confront Eternity
Tom Lovejoy
Professor of environmental science, George Mason University
October 21, Alexander von Humboldt: Polymath of His Time
George Steinmann
Artist, musician, and researcher
October 28, Looking from Within: Art in the Horizon of the UN Agenda 2030
Learn more about Humboldt in Alexander von Humboldt and the United States: Art, Nature, and Culture. This landmark exhibition examines Humboldt's impact on five spheres of American cultural development: the visual arts, sciences, literature, politics, and exploration, between 1804 and 1903. The exhibition centers on the fine arts as a lens through which to understand how deeply intertwined Humboldt's ideas were with America's emerging identity, grounded in an appreciation of the landscape. Humboldt's quest to understand the universe—his concern for climate change, his taxonomic curiosity centered on New World species of flora and fauna, and his belief that the arts were as important as the sciences for conveying the resultant sense of wonder in the interlocking aspects of our planet—make this a project evocative of how art illuminates some of the issues central to our relationship with nature and our stewardship of this planet.
The lecture series The World of Alexander von Humboldt is made possible by support from the Provost of the Smithsonian for Earth Optimism programming.