The Kogod Courtyard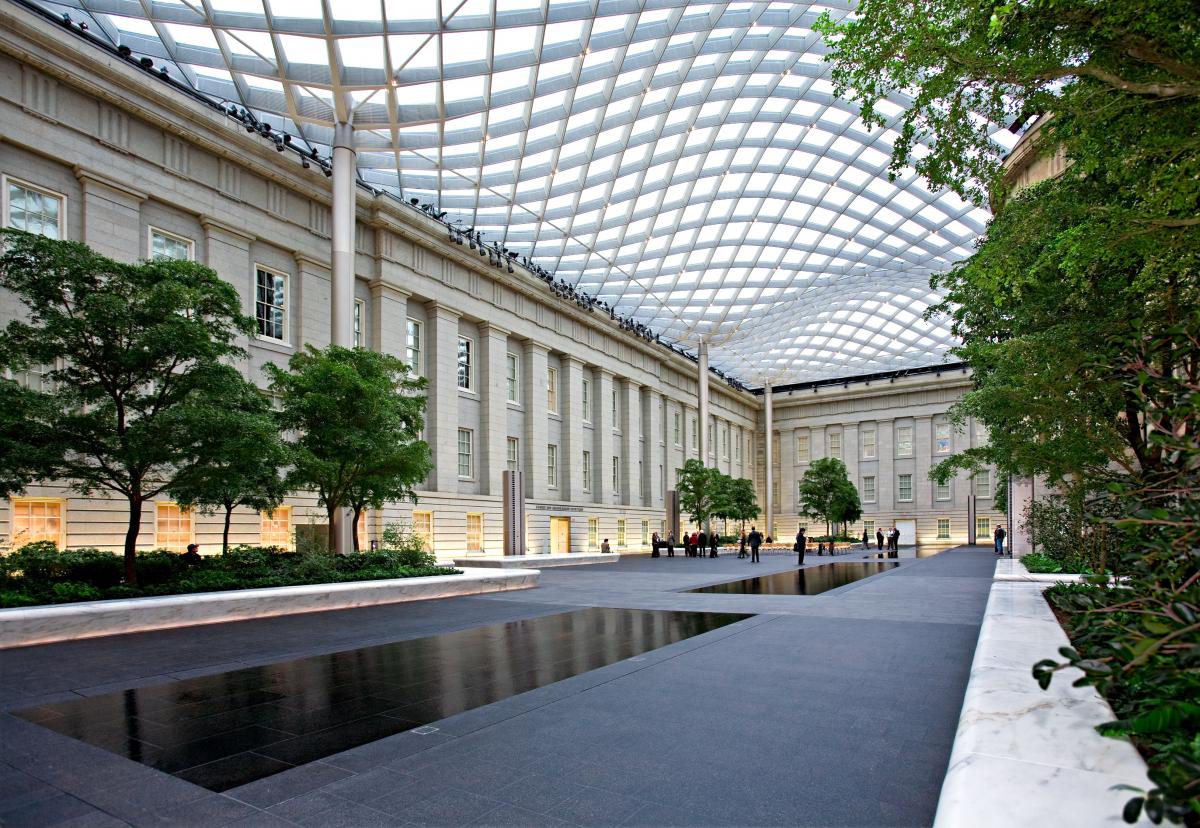 The Robert and Arlene Kogod Courtyard, a signature element of the renovated National Historic Landmark building shared by the Smithsonian American Art Museum and the National Portrait Gallery, opened to the public on November 18, 2007. The courtyard is named for Robert and Arlene Kogod, Washington philanthropists and art collectors.
The enclosed courtyard with its elegant glass canopy, designed by world-renowned architects at Foster + Partners in London, provides a distinctive, contemporary accent to the museums' Greek Revival building. The wavy glass-and-steel roof that appears to float over the 28,000-square-foot courtyard lets in natural light but protects visitors from the elements. The double-glazed glass panels are set in a grid completely supported by eight anodized aluminum-clad columns located around the perimeter of the courtyard so that the weight of the roof does not affect the historic building.
Foster + Partners was assisted by internationally acclaimed landscape designer Kathryn Gustafson of Seattle-based Gustafson Guthrie Nichol Ltd. in the creation of the courtyard's interior design, which includes plantings in white marble containers on a black granite floor. The landscaping includes ficus and black olive trees as well as a variety of shrubs and ferns. Gustafson's plan features four water scrims, each one-quarter inch deep.