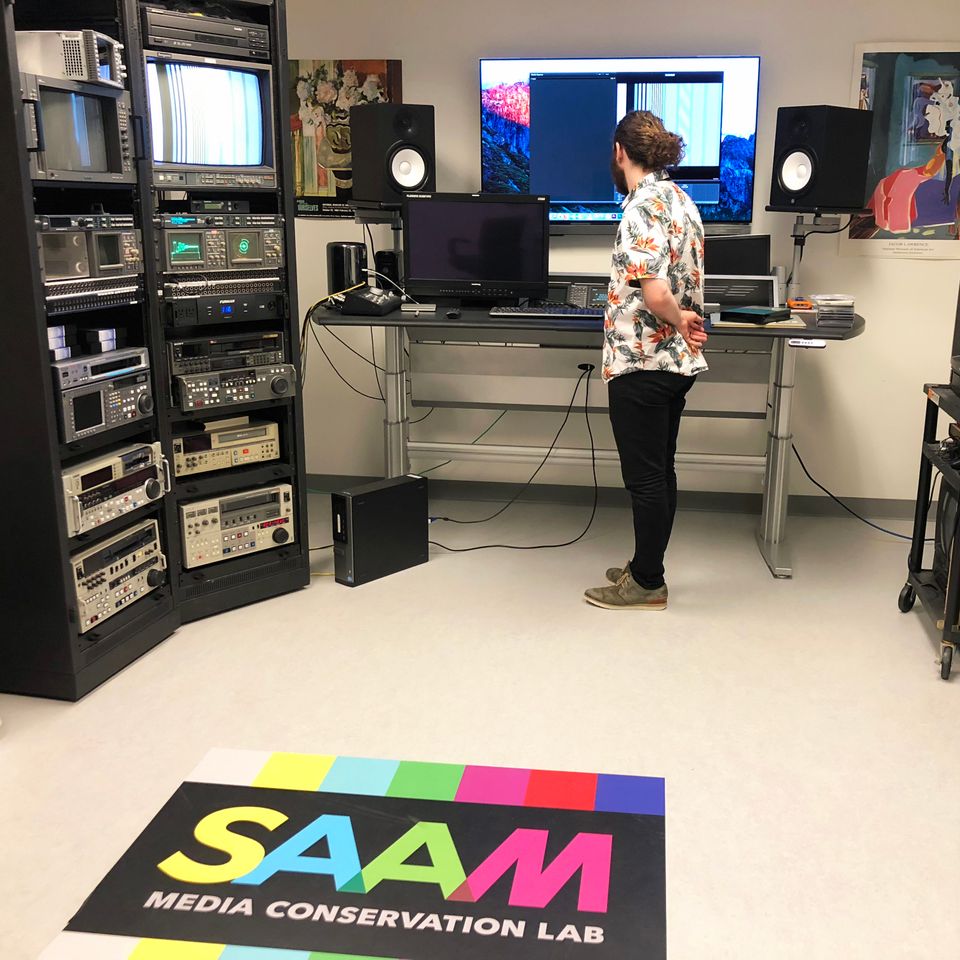 SAAM's conservation lab for media focuses on "time-based media art," which encompasses artworks that are interactive, have a specific length of duration, or purposely change over time in some way. SAAM's media conservator treats and preserves a wide range of objects in the museum's collection, including video art, film, computer-based art, and video games.
One of the unique challenges in conserving time-based media art is obsolescence. An important aspect of the media lab includes a video digitization suite, in which works can be transferred from at-risk analog video tapes to digital files. If certain parts or equipment of the artwork cannot be repaired or replaced, treatment can require migrating a work to a new technology. SAAM's media conservator balances the technical possibilities, the particularities of each piece, the artist's intentions, and treatment to maintain the artwork's identity.
SAAM is part of the Smithsonian-wide time-based media preservation initiative. The media lab is not located in the museum's main building and is not visible to the public (as the other conservation labs and studios are), so visit the time-based media installation on the fourth floor of the Lunder Conservation Center to learn more.