Artist
Adrian Saxe
born Glendale, CA 1943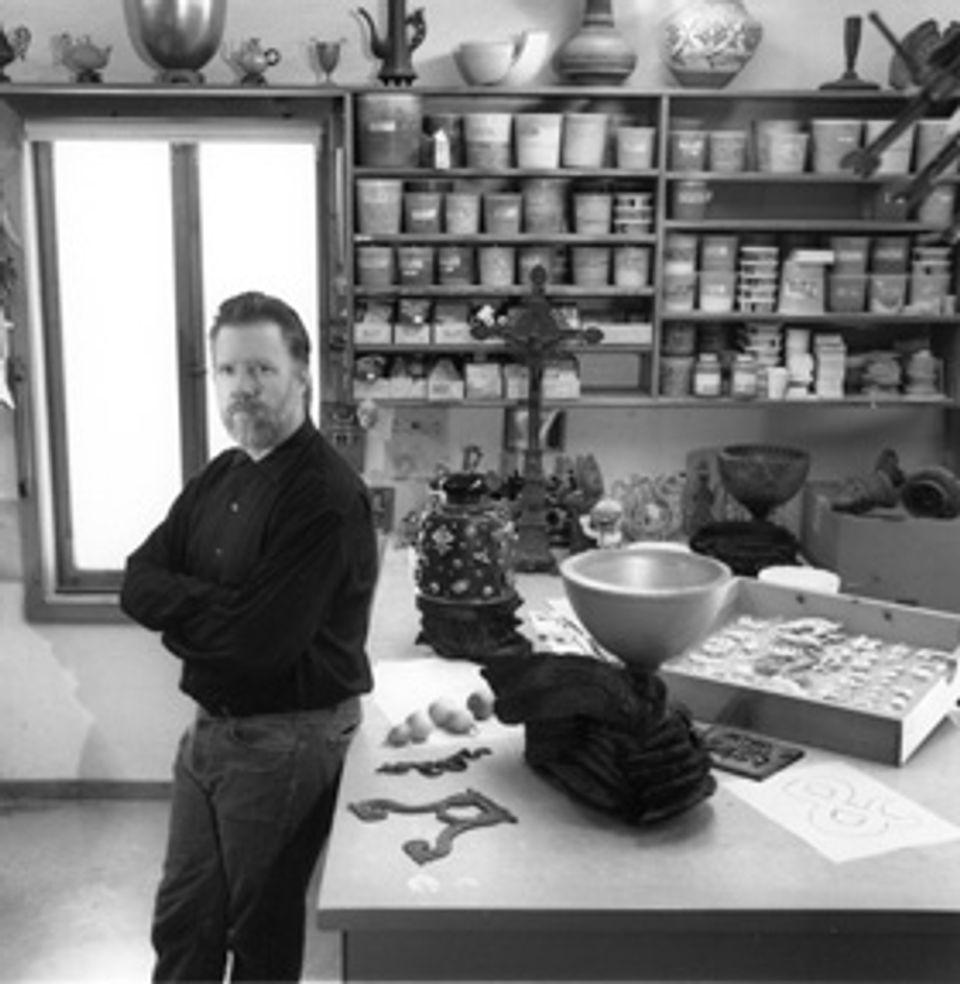 Active in

Los Angeles, California, United States
Biography
Born in Glendale, California, Adrian Saxe studied at the Chouinard Art Institute in Los Angeles from 1965 to 1969 and earned a B.F.A. degree at California Institute of the Arts, Valencia, in 1974. Saxe's vessels are nonfunctional. Often adorned with small sculptural appendages, they have classical shapes and traditional glazes.
Saxe is a professor of design at the University of California at Los Angeles, where he has taught for almost twenty-five years. Saxe has received many honors and fellowships, including a six-month residency at the experimental atelier of the Manufacture National de Severes in France.
Kenneth R. Trapp and Howard Risatti Skilled Work: American Craft in the Renwick Gallery (Washington, D.C.: National Museum of American Art with the Smithsonian Institution Press, 1998)
Luce Artist Biography
Adrian Saxe studied at the Chouinard Art Institute with Ralph Bacerra, and finished his schooling at the California Institute of Art in 1974. Saxe's unique style of pottery has been influenced by seventeenth-century Chinese and mid-eighteenth-century French porcelain vessels, as well as other cultures. Saxe sculpts nonfunctional porcelain pieces adorned with small images of animals and objects. His vessels take the shape of traditional Asian pots, fruits, vegetables, symbols, and abstract forms and are glazed in a wide range of colors. He has been a ceramics professor at the University of California, Los Angeles, since 1973.