Artist
Albert Sterner
born London, England 1863-died New York City 1946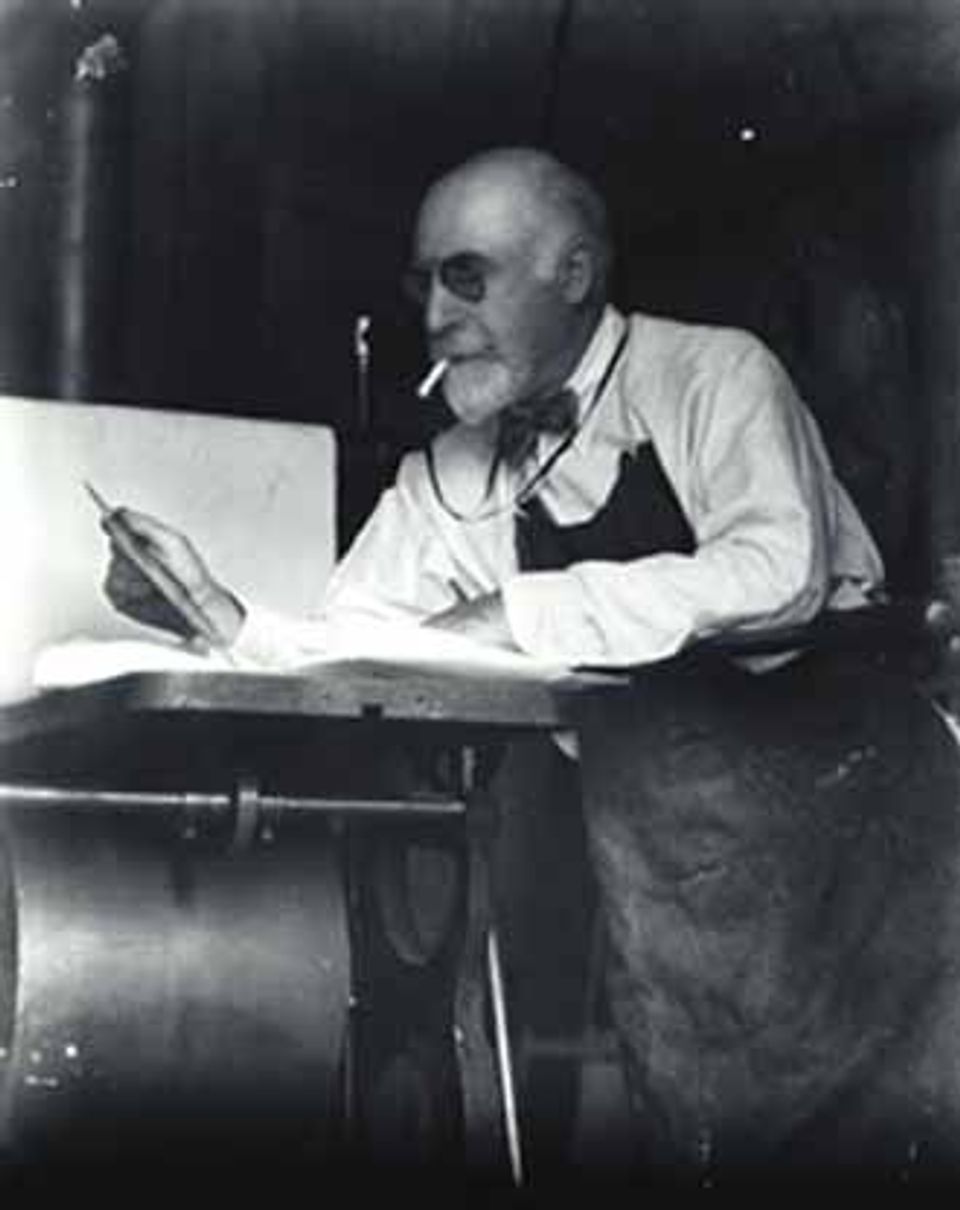 Biography
Painter, printmaker and illustrator. While serving on staff positions at Century Magazine, Harper's and Life, Sterner gained critical recognition for his skillful and fluid draftsmanship. He also specialized in portraits of famous patrons such as the Vanderbilts, Whitneys and Wideners.
Joan Stahl American Artists in Photographic Portraits from the Peter A. Juley & Son Collection (Washington, D.C. and Mineola, New York: National Museum of American Art and Dover Publications, Inc., 1995)
Artist Biography
Born in London, Albert Sterner began taking drawing classes in 1875 at the Birmingham Art Institute while still attending King Edward's School. Although his family moved to America, Sterner stayed with relatives in Germany until about 1879 or 1880. Rejoining his family in Chicago, he began working for a lithography firm and also painted stage scenery for the Grand Opera House, as well as doing some illustration. In 1885 Sterner established a studio in New York and began working for magazines such as Harper's, Scribner's, Century, and Collier's. He traveled frequently to Europe and in 1888 enrolled at the Académie Julian in Paris, where he studied with Gustave Boulanger and Jules Lefebvre. He continued to do illustration while also studying with Jean-Léon Gérôme at the École des Beaux-Arts. In 1891 Sterner first exhibited at the Paris Salon and received an honorable mention. In 1918 he returned to America and began teaching at the Art Students League in New York. Among the many institutions that presented exhibitions of his work were the Pennsylvania Academy of the Fine Arts, the Carnegie Museum, and the Art Institute of Chicago. He also won several major awards, including the Carnegie Prize at the National Academy of Design in 1941.
Joann Moser Singular Impressions: The Monotype in America (Washington, D.C. and London: Smithsonian Institution Press for the National Museum of American Art, 1997)