Artist
B. J. O. Nordfeldt
born Tullstorp, Sweden 1878-died Henderson, TX 1955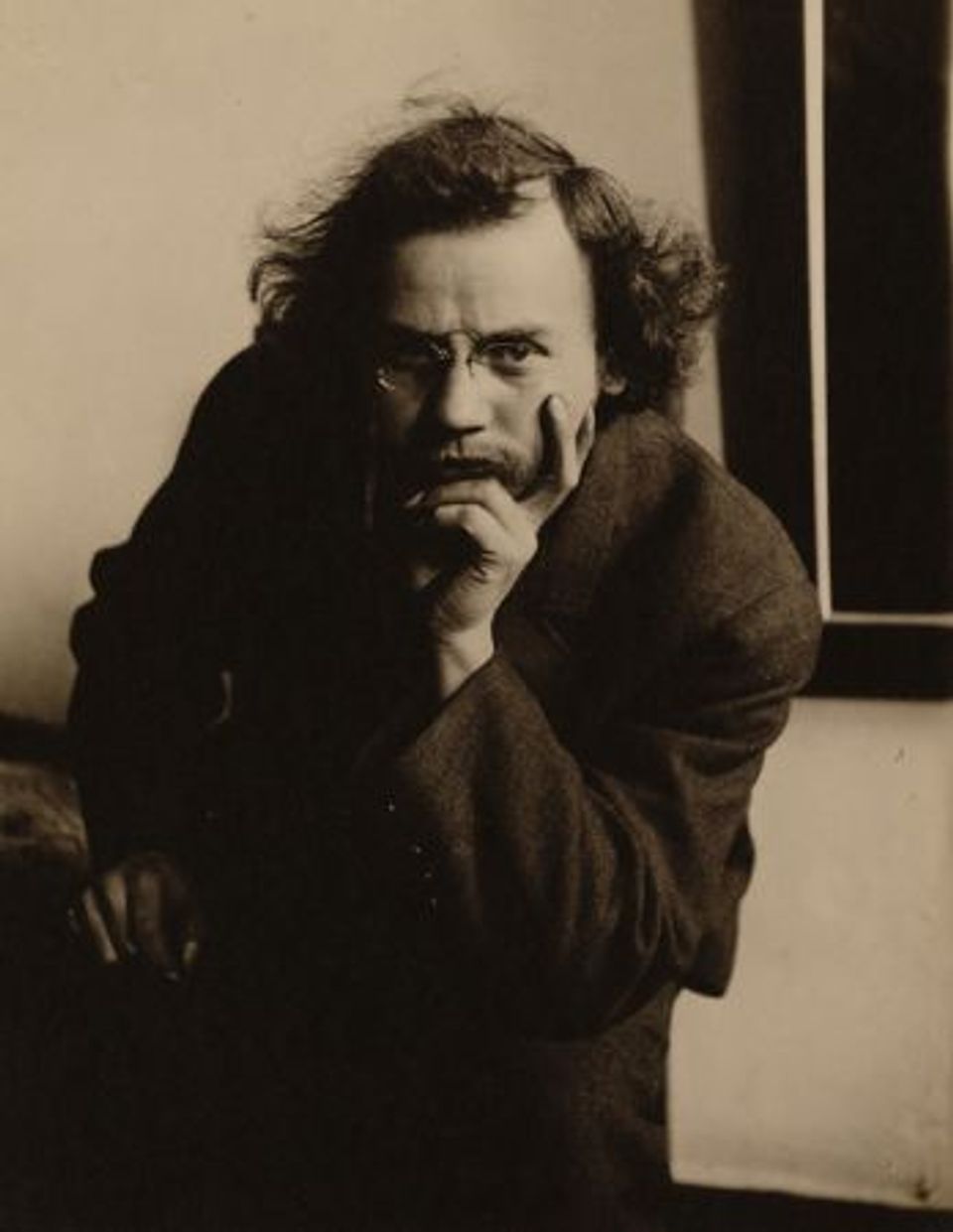 Also known as

Bror Julius Olsson Nordfeldt
Bror J. O. Nordfeldt
Bror Julius Olsson

Born

Tullstorp, Sweden

Died

Henderson, Texas, United States

Active in

Santa Fe, New Mexico, United States
Lambertville, New Jersey, United States
Chicago, Illinois, United States
New York, New York, United States
Provincetown, Massachusetts, United States
Biography
Painter, printmaker. Nordfeldt's direct and vigorous brushwork converted landscapes, portraits, and still lifes into powerful formal statements. Born in Sweden, he emigrated in 1891 to Chicago, where he began his art training in 1899 with a year at the Art Institute. Following a decade of painting, printmaking, and study in Chicago and Europe, Nordfeldt moved in 1919 to Santa Fe, where he remained for the next twenty years. While abroad he had absorbed the work of the Fauves and Expressionists. His first New Mexico paintings were Cézannesque renderings of Indian dances. Other etchings, lithographs, and paintings portrayed the simple dignity of Hispanic neighbors or analyzed the rugged topography of the Southwest. Nordfeldt's work in New Mexico represents a marriage of his formal predilections with an aggressive environment. Much of his later abstract painting would proceed from the interactions of these two elements.
References
Nordfeldt. B.O. J. Papers. Archives of American Art, Smithsonian Institution, Washington, D.C.
Coke, Van Deren. Nordfeldt the Painter. Albuquerque: University of New Mexico Press, 1972.
Hunter, Sam. B.J. O. Nordfeldt: an American Expressionist. Pipersville, Pa.: Richart Stuart Gallery, 1984.
Charles Eldredge, Julie Schimmel, and William H. Truettner Art in New Mexico, 1900–1945: Paths to Taos and Santa Fe (Washington, DC: National Museum of American Art, Smithsonian Institution, 1986)
Luce Artist Biography
Bror Julius Olsson Nordfeldt came to America from Sweden when he was thirteen. He studied at the Art Institute of Chicago, working for a Swedish newspaper before and after his classes in order to make money. He made several trips to Europe and, like many other Chicago painters, settled for a while in New Mexico, where he was part of the Santa Fe group Los Cinco Pintores (The Five Painters). He made prints as well as paintings, and developed a new technique of woodblock printing that allowed multiple colors to be transferred in just one impression. Toward the end of his life, he believed that painting should be stripped down to semiabstract shapes or "idea-bones" in order to express emotion, and created dreamlike compositions of religious figures, birds, and landscapes. (Coke, Nordfeldt the Painter, 1972)