Artist
Ben Shahn
born Kovno, Lithuania 1898-died New York City 1969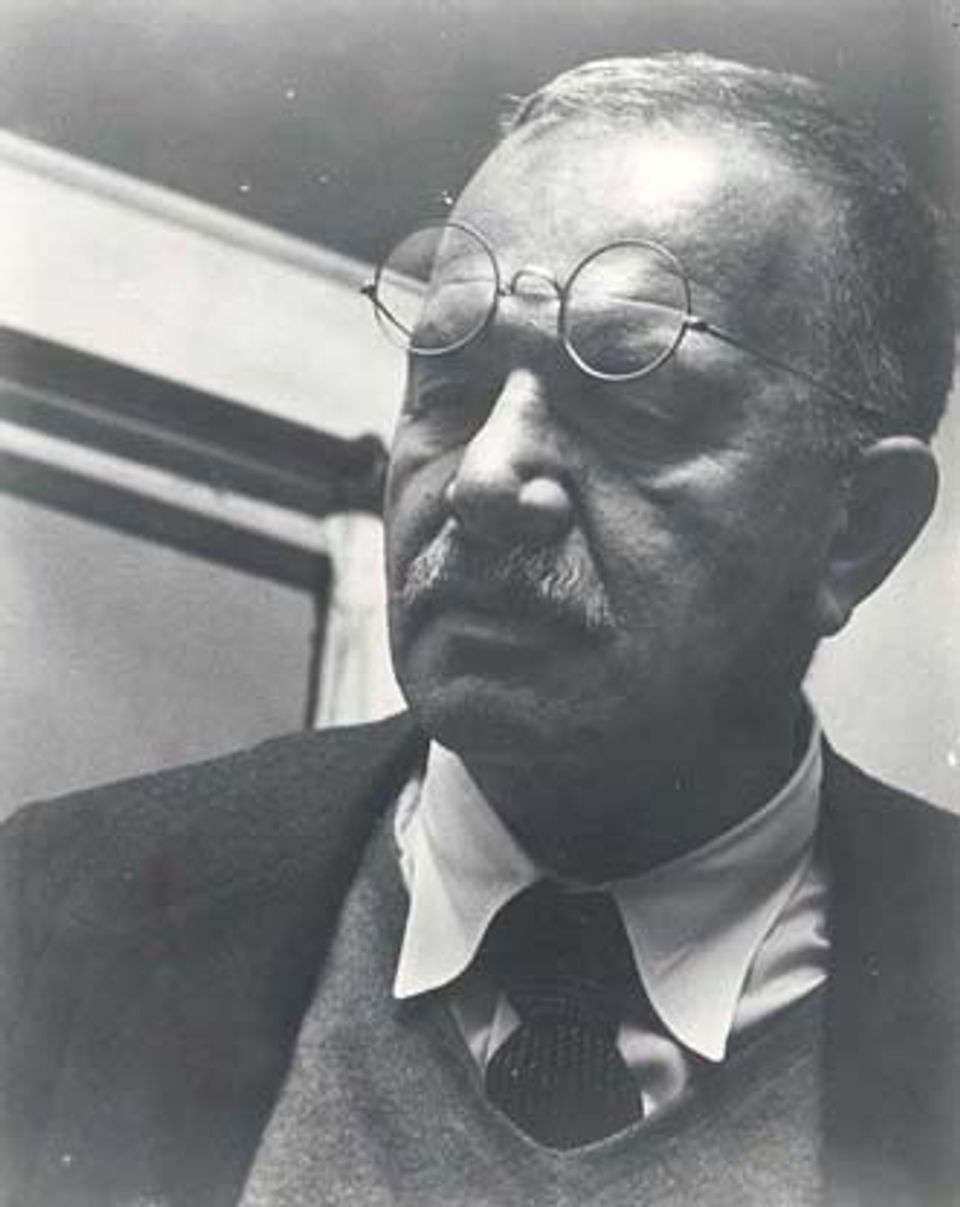 Born

Kovno, Lithuania

Active in

Roosevelt, New Jersey, United States
Biography
Ben Shahn immigrated to the United States as a child and was apprenticed to a lithographer after finishing elementary school. In the 1920s, he studied at New York University and City College, and very briefly at the National Academy of Design. Shahn's first major success came with the 1932 exhibition of his series The Passion of Sacco and Vanzetti. Shahn once said that he paints two things, "what I love and what I abhor," and during the Depression years his scenes of children playing in concrete urban parks, and of miners and construction workers engaged in their trades, reflect his admiration for the working American and his abhorrence of injustice and oppression. Throughout the 1930s Shahn worked for various government programs, and when the United States entered World War II, he joined the Graphic Arts Division of the Office of War Information, although only two of the many posters he designed were published. In the 1940s, Shahn turned to what he called personal realism." His late work is often symbolic, allegorical, or religious and reflects his belief that "if we are to have values, a spiritual life, a culture, these things must find their imagery and their interpretation through the arts."
Virginia M. Mecklenburg Modern American Realism: The Sara Roby Foundation Collection (Washington, D.C.: Smithsonian Institution Press for the National Museum of American Art, 1987)
Artist Biography
Born in Lithuania, Ben Shahn immigrated to the United States in 1906. In his early teens he was apprenticed to a lithographer, but went on to study biology at New York University. Shahn later changed course, studying at the Art Students League and, in 1925, at the Académie de la Grande Chaumière in Paris. Returning to the United States in 1929, he worked as a photographer for the Farm Security Administration from 1935 to 1938. Over the years, Shahn experimented with silkscreening and created magazine illustrations and advertisements.
During his lithography apprenticeship Shahn grew to appreciate the relationships of lettering. "I enjoyed a year or so of complete infatuation with type," he stated. "I set everything that I could in types with which I was beginning to be familiar; I did posters all in type—a strange turn for an artist—or posters in which type boldly predominated." Shahn designed posters for the Office of War Information in 1942 and for other government departments from 1944 to 1946.
Shahn was a teacher and lecturer at many institutions, ranging from the Universities of Colorado and Wisconsin to Black Mountain College and Harvard University. Named one of the ten best American painters by Look magazine in 1948, he had many solo exhibitions during his career.
Therese Thau Heyman Posters American Style (New York and Washington, D.C.: Harry N. Abrams, Inc., in association with the National Museum of American Art, 1998)
Luce Artist Biography
Ben Shahn came to America in 1906. He left high school at fourteen to apprentice to a lithographer, but missed his studies and took classes in drawing, Greek, bookkeeping, and chemistry during his free time. He loved to tell stories and started painting in the 1920s to explore religious themes from his Orthodox Jewish heritage. In the 1930s, Shahn traveled across the country as a photographer for the Resettlement Administration, and during World War II, designed posters for the Office of War Information. Throughout his career he created powerful images that directly addressed human suffering, from war-torn landscapes to intimate views of loneliness and poverty. (Chevlowe, Common Man, Mythic Vision: The Paintings of Ben Shahn, 1998)