Artist
Charles Sheeler
born Philadelphia, PA 1883-died Dobbs Ferry, NY 1965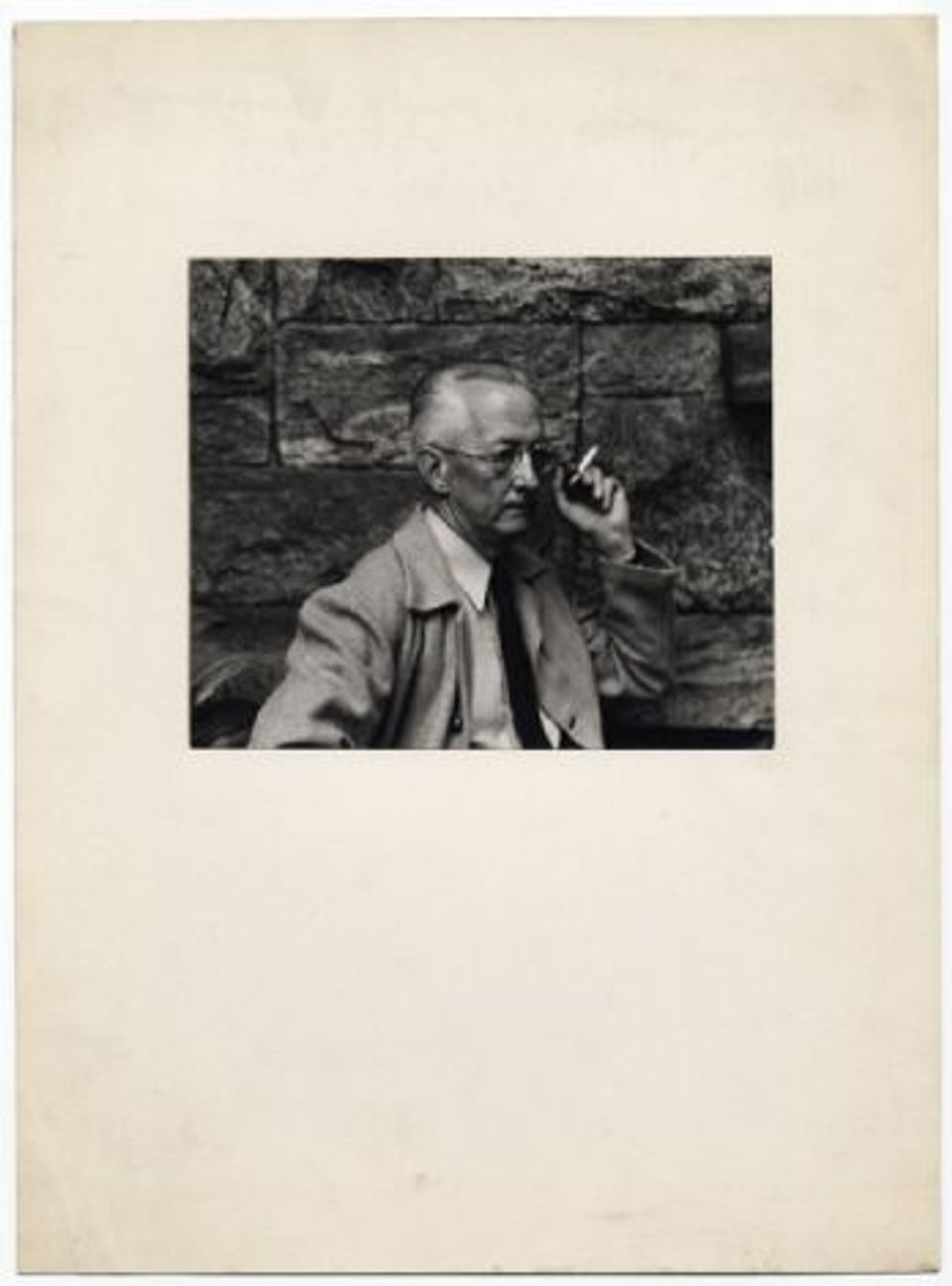 Died

Dobbs Ferry, New York, United States

Active in

New York, New York, United States
South Salem, New York, United States
Ridgefield, Connecticut, United States
Irvington-on-Hudson, New York, United States
Biography
Sheeler was born in Philadelphia, the only child of a steamship company employee and his wife. After three years at the School of Industrial Art, he enrolled at The Pennsylvania Academy of the Fine Arts, where he studied with William Merritt Chase, taking two summer tours to Europe with his class. Although Sheeler wanted to be a fine artist, he made his living as a commercial photographer for many years, taking pictures of new buildings for architects, then of works of art for galleries and dealers in New York. Marius de Zavas promoted Sheeler's photographs as artworks in their own right, and Alfred Stieglitz followed, awarding Sheeler a prize in 1918.
Sheeler's homes and their contents, his photographs and paintings, neatly and ironically combined the machine age with the past. The functional quality of American products, from the country's earliest days to Sheeler's own times, was for him a symbol of national pride. He collected American antiques, and his works juxtaposed this collection with the modern and the machine-made—cityscapes, locomotives, ocean liners, and factories themselves, like those along the Merrimack River, built when New England was in its industrial heyday.
William H. Truettner and Roger B. Stein, editors, with contributions by Dona Brown, Thomas Andrew Denenberg, Judith K. Maxwell, Stephen Nissenbaum, Bruce Robertson, Roger B. Stein, and William H. Truettner Picturing Old New England: Image and Memory (Washington, D.C.; New Haven, Conn; and London: National Museum of American Art with Yale University Press, 1999)
Luce Artist Biography
Charles Sheeler attended the Pennsylvania School of Industrial Art for three years before enrolling at the Pennsylvania Academy of the Fine Arts, where he studied under William Merritt Chase. Although his background was in painting, to support himself Sheeler worked as a commercial photographer, taking on assignments from architects and art galleries. His photographs eventually became regarded as artworks themselves, and he was awarded a prize in 1918 by Alfred Stieglitz, photographer and avid promoter of modern art. Sheeler is often credited with coining the term precisionism, a uniquely American art movement that focused on industrialization and modernization, especially of the American landscape. Inspired by early twentieth-century architecture and machinery, precisionist artworks are characterized by their sharply defined, geometric forms.