Artist
Christine Sun Kim
born Orange County, CA 1980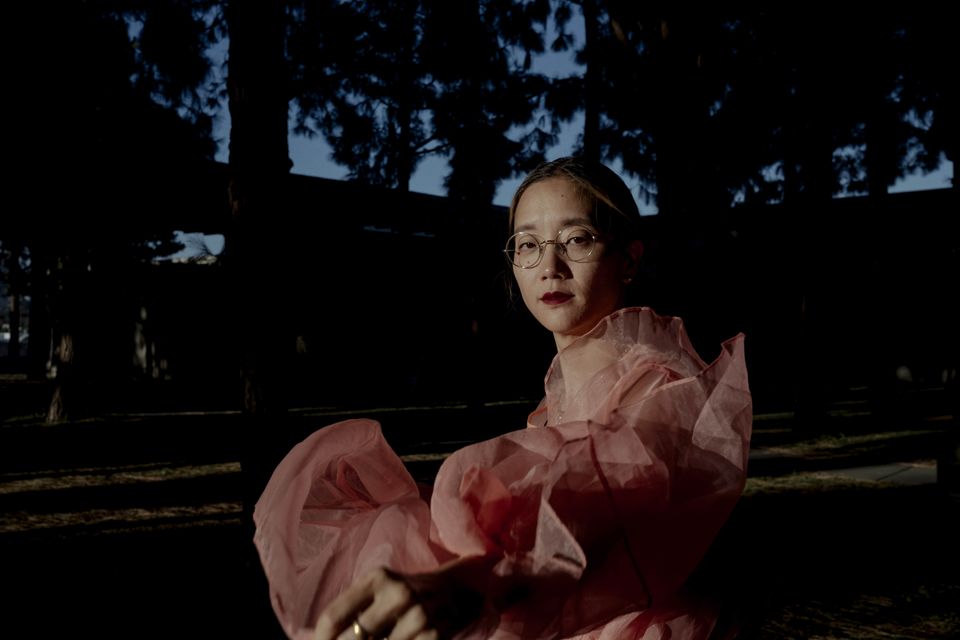 Biography
Christine Sun Kim is an artist, performer, activist, and occasional curator. Kim's art attends to the many layers of translation required by all modes of communication. She creates billboards, murals, videos, performances, works on paper, and audio installations to explore the pervasive, multi-sensory social world of sound and assert her place in it. A co-creator of the open-source symbol <0/ for "Deaf Power," Kim uses her artwork and public platforms to illuminate the complexities of Deaf culture, its relationship to sound and language, intersectional identities, and the social hierarchies embedded in communication systems.
Kim studied painting at New York's School of Visual Arts (MFA, 2006), but found her artistic voice pursuing a further degree in sound and music at Bard College (MFA, 2013). She has since embraced her position as a sound artist who approaches this field conceptually, psychologically, and socially, rather than as a singular medium. Using everything from charcoal to Velcro, she mines parallels between musical notation and glossing, the notation system for sign language; between the ways a score directs instrumentalists as she conducts American Sign Language (ASL) interpreters; and between the expressive registers of certain musical forms, like opera and anthems, and the embodied visual language of ASL. She also regularly deploys humor "to pull people in and to open their minds."
She has exhibited and performed globally and participated in international exhibitions, including the Whitney and Gwangju Biennales, and the Manchester International Festival, with solo shows at MIT List Visual Arts Center, Massachusetts; Queens Museum, New York; and Somerset House, London. She is a TED Senior Fellow and Disability Future Fellow through the Ford and Andrew W. Mellon Foundations. In 2020, she made history as the first ever Deaf Asian American to sign the national anthem at the Super Bowl.