Artist
Curtis Benzle
born Lakewood, OH 1949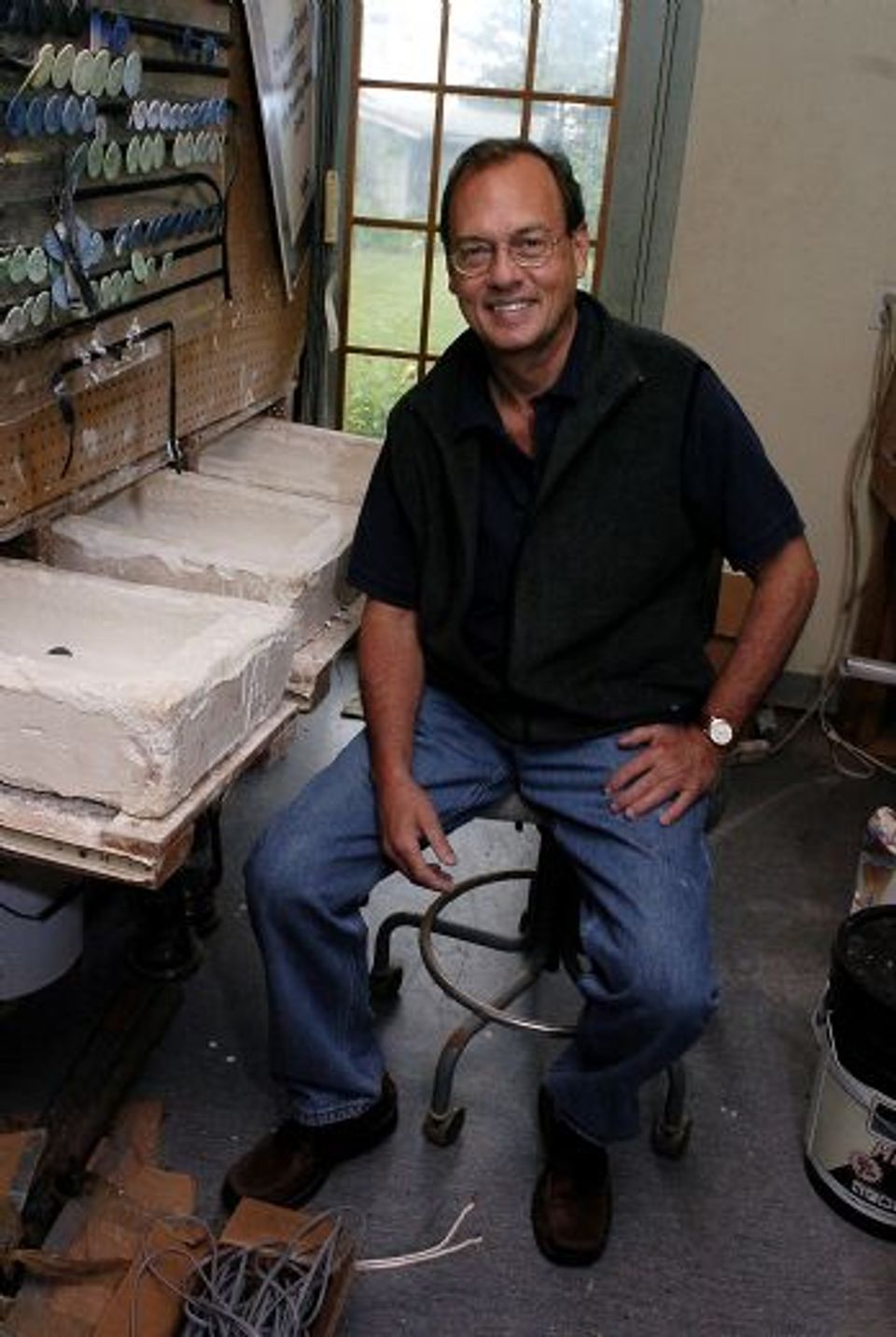 Also known as

Curtis Munhall Benzle
Curtis M. Benzle

Born

Lakewood, Ohio, United States

Active in

Hilliard, Ohio, United States
Biography
Curtis Benzle (BEN-zlee) teaches at the Columbus College of Art and Design in Ohio. His work is in the collection of the Cleveland Museum of Art and the Los Angeles County Museum of Art, as well as the permanent collections of the Museo Internazionale Della Ceramiche, in Faenze, Italy and the Everson Museum, in Syracuse, N.Y.. The National Endowment for the Arts and the Ohio Arts Council have granted him fellowships. He's the owner of Benzle Applied Arts, a company that makes porcelain lighting and porcelain accessories.
Benzle is on the Board of Trustees of the American Crafts Council, and is Chair of the American Craft Association. In 1993, he was on the National Committe for the Year of American Crafts.
White House Collection of American Crafts exhibition (Washington D.C.: National Museum of American Art, 1995)
Luce Artist Biography
After receiving his master's degree in ceramics from Northern Illinois University in 1978, Curtis Benzle decided to explore the possibilities of translucent porcelain by combining the malleability of clay with the luminosity of glass. To create his own recipe after failing to find suitable prepackaged mixtures, Benzle solicited the advice of ceramist Rudy Staffel, who suggested minimizing the amount of clay and introducing plasticizers to make it flexible. Curtis settled on a mixture that utilizes only twenty percent clay to make the material more like glass, a recipe he still uses to this day. He continues to work in Huntsville, Alabama, making vessels, nightlights, and backlit ceramic sculptures, some of which incorporate hidden messages in Braille.