Artist
David Butler
born Good Hope, LA 1898-died Morgan City, LA 1997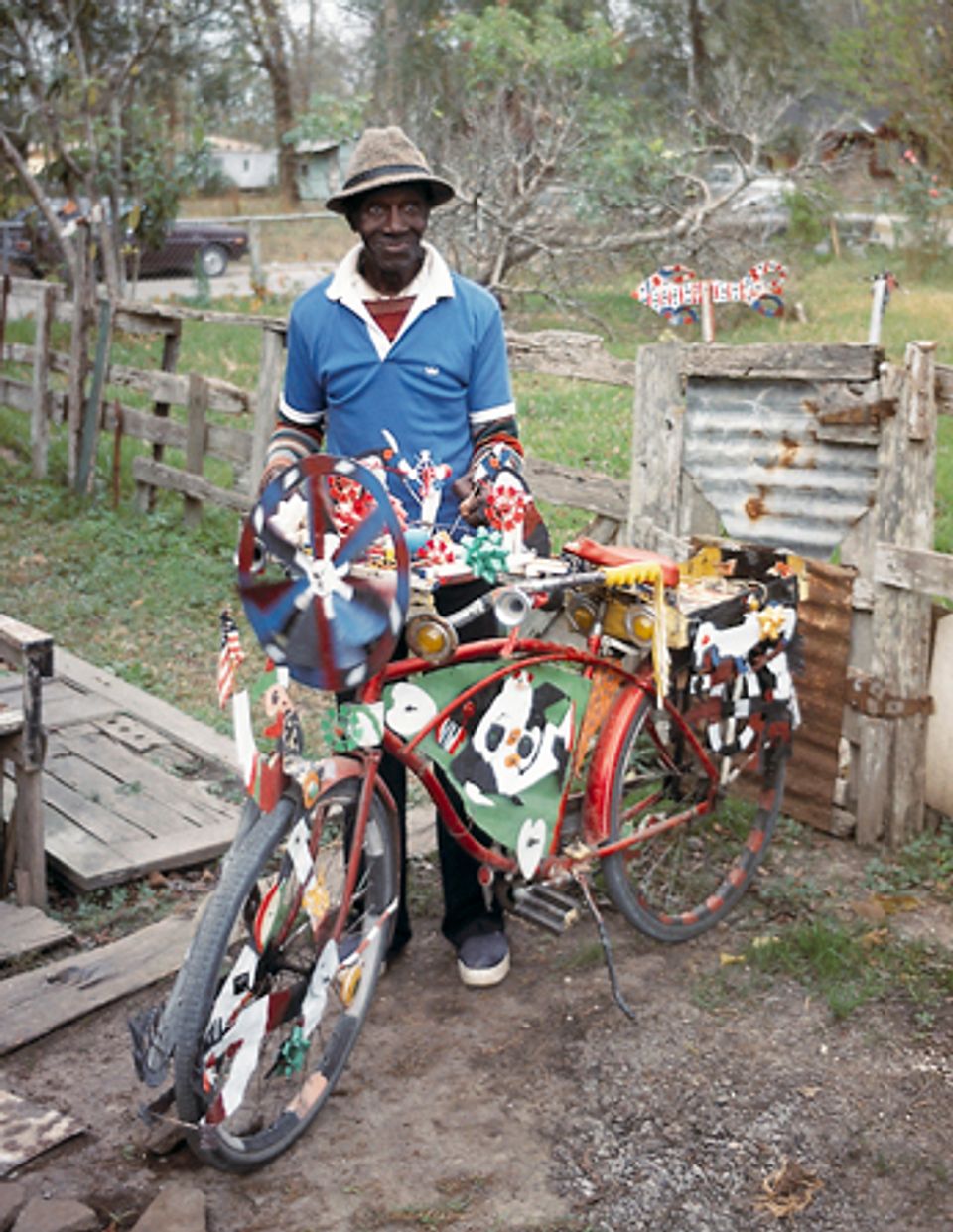 Biography
David Butler was born in Good Hope, Louisiana, not far from New Orleans. Raised to revere biblical scripture and spirituality, Butler's worldview became a cultural fusion. His Christian convictions comingled with African folkways, and African American customs and beliefs that survived and morphed in Louisiana. He created sculptures from cut, hammered, and painted roofing tin, bringing to life a vivid array of creatures, some distinctly animal or human, others fantastical or drawn from dreams. Embellishing his home and yard with his creations, Butler reshaped his property into an installation in which sunlight and wind played active roles—sound, light, and motion bringing the entire space to life.
Butler developed a unique visual language that is curious and powerfully alluring. His extraordinary "yard show" created a space of magical dimensions, honoring spirits and ancestors through symbolic shapes and colors and physical and visual motion—a dynamic oasis in which meanings and interpretations were infinite. Individually, his sculptures reveal a striking creative vision; collectively, they formed a shelter that, for Butler, felt self-determined and protective within a larger world that was often harsh and unpredictable. By immersing himself amid artworks fashioned as spiritual shields, Butler presented art as a suit of armor, and prompted visitors to think differently about the role of art in one's life.
(We Are Made of Stories: Self-Taught Artists in the Robson Family Collection, 2022)
Luce Artist Biography
David Butler fashioned colorful, highly imaginative animals, people, dragons, mermaids, and angels from hammered and cut roofing tin. His figures were part of an elaborate yard installation or spirit yard, which he began creating in southern Louisiana in the late 1960s. In Butler's garden, wind and sunlight would play across his tin sculptures, creating an animated space that he believed kept evil spirits away. Butler, and many other African Americans across the South, blended Christian beliefs with folk practices to create spaces that felt self-determined and protective in a world that was often harsh and unpredictable.