Artist
Edward Laning
born Petersburg, IL 1906-died New York City 1981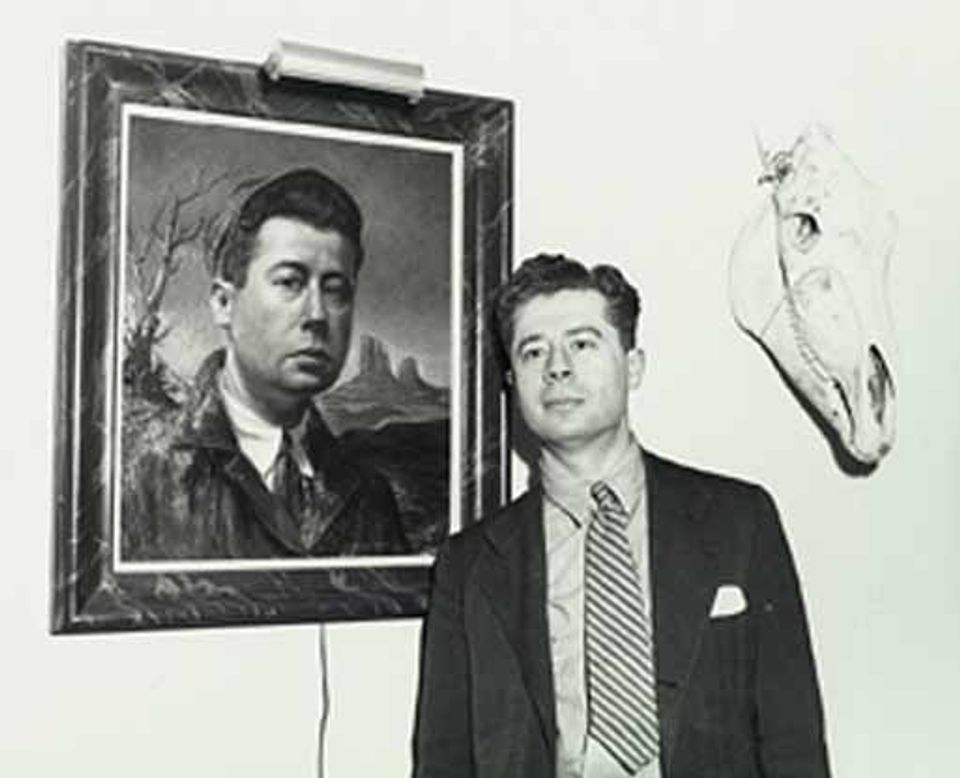 Born

Petersburg, Illinois, United States
Biography
Painter and muralist. In his work, Laning expressed his disenchantment with the political and social uncertainties of post-Depression America and his perception of the degradation of American values; in several paintings he used fire as a symbol of impending societal destruction.
Joan Stahl American Artists in Photographic Portraits from the Peter A. Juley & Son Collection (Washington, D.C. and Mineola, New York: National Museum of American Art and Dover Publications, Inc., 1995)
Artist Biography
A native of Illinois, Edward Laning matured as an artist during the heyday of Regionalism and American Scene painting. Laning, whose grandfathers were both in populist politics, enjoyed a longtime friendship with Edgar Lee Masters, so it is no surprise that after an initial brush with modernism, he became a traditionalist with a bent for social satire. Studies in the late 19205 with Kenneth Hayes Miller, Reginald Marsh, and John Sloan at the Art Students League (where Laning himself taught from 1952 until 1975) confirmed this predilection. But it was Rubens's Descent from the Cross that inspired Laning's commitment to mural painting. During the 1930s, Laning's WPA commission to depict the role of immigrants in American industrial life for the immigration center at Ellis Island, along with his New York Public Library murals, brought him both renown and experience. Although Laning's easel paintings of the 1930s and 1940s, like the work of his friends Isabel Bishop and Reginald Marsh, reflected. his concern for social issues by depicting the working-class people around Union Square, his later paintings have a dreamlike quality not found in the earlier work.
Virginia M. Mecklenburg Modern American Realism: The Sara Roby Foundation Collection (Washington, D.C.: Smithsonian Institution Press for the National Museum of American Art, 1987)
Luce Artist Biography
After Edward Laning finished college in Chicago, he moved to New York to study at the Art Students League. He eventually settled there and became part of a group of artists known as the Fourteenth Street School. Laning and his cohorts lived near Union Square and specialized in scenes of their neighborhood, which was a hotbed of radical politics. He worked for the Works Progress Administration during the Great Depression, and the most famous of his government commissions was a series of four panels depicting the history of the written word for the New York Public Library on 42nd Street. (Hills, Social Concern and Urban Realism, 1983)