Artist
Elsie Freund
born Mincy, MO 1912-died Little Rock, AR 2001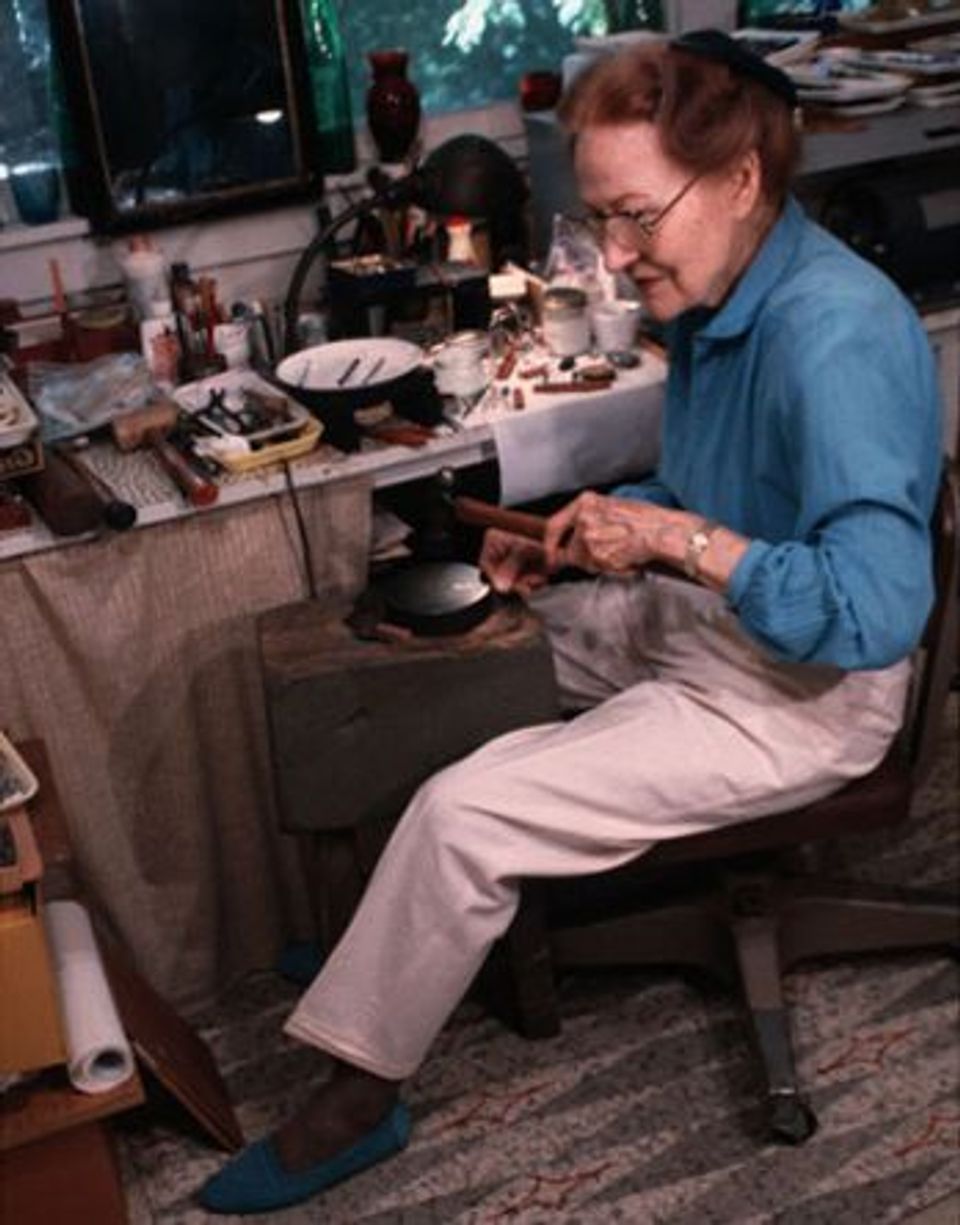 Also known as

Elsie-Marie Bates Freund
Elsa Freund
Elsa Bates
Elsie M. Fruend
Elsie Bates Freund

Died

Little Rock, Arkansas,

Active in

Eureka Springs, Arkansas,
Biography
Elsa Freund drew inspiration from her home in the Ozarks and applied it to painting and ceramics. Because she worked in two media, her husband, Louis, suggested she call her ceramic work "Elsaramics." The name proved too long to imprint on stones, but Freund adopted part of it, signing all of her jewelry as "Elsa" and her paintings as "Elsie." When she began selling her jewelry, she was unsure what to charge, and priced the pieces according to local plumbers' wages. Like many modern jewelry makers, Freund was influenced by the Bauhaus, and also admired the work of contemporary artists such as Alexander Calder. Though she is a pioneer in her field, her work went largely unrecognized until the late 1980s when friend and fellow artist Robert Ebendorf began to promote her legacy.