Artist
Eluid Levi Martinez
born Cordova, NM 1944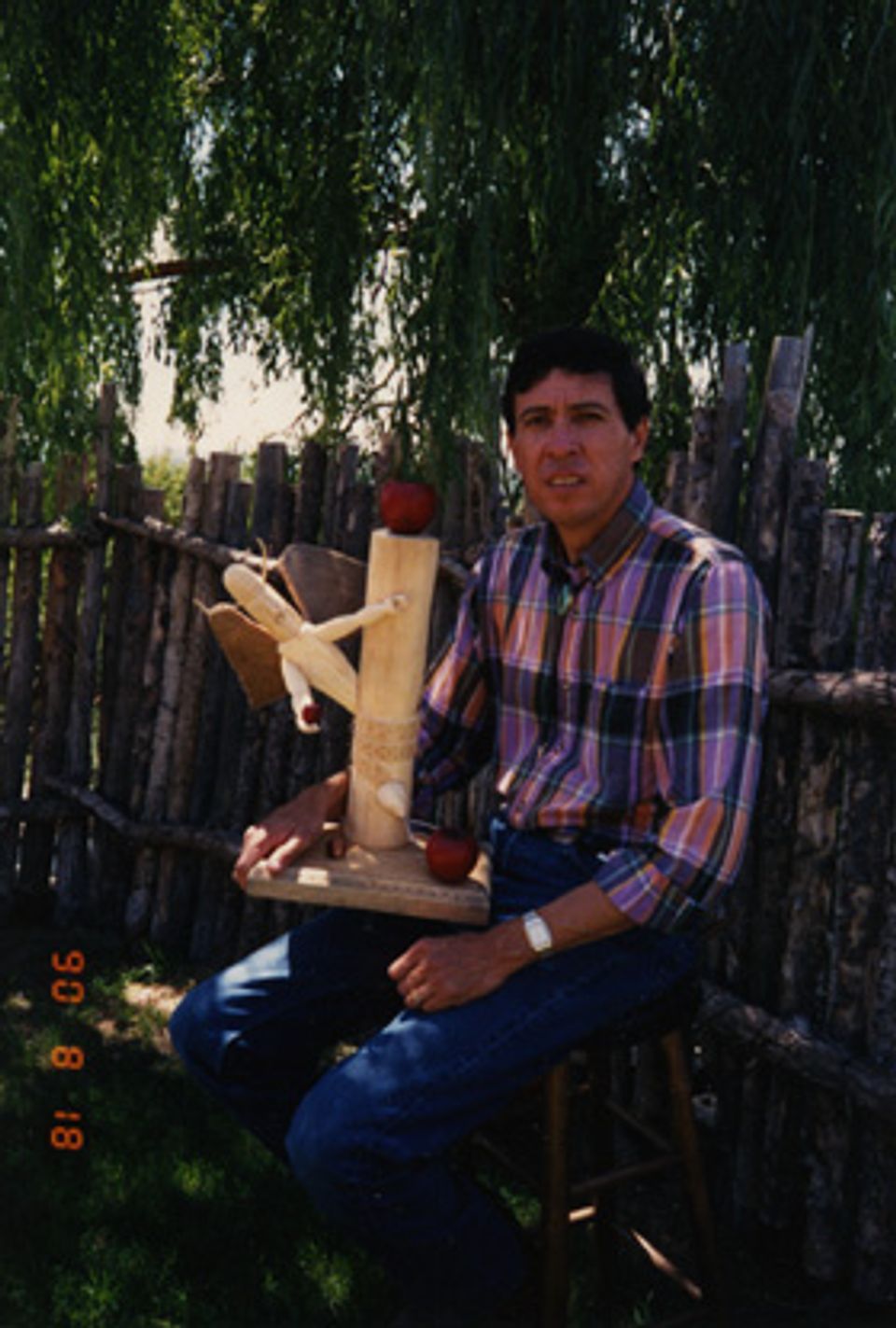 Also known as

Eluid Levi Lopez y Martinez
Eluid Martinez

Active in

Santa Fe, New Mexico, United States
Biography
Eluid Levi Martinez was born in 1944 in Cordova, a mountainous village in New Mexico. He comes from a family that includes seven generations of artists. His grandfather, José Dolores López, and uncle, George López, were both carvers of santos (images of saints indigenous to New Mexico). A self-taught artist, Martinez began carving santos in 1971 in order to carry on the family tradition and, in a broader sense, his Mexican-American heritage. He currently works as a professional engineer and is the director of the U.S. Bureau of Reclamation. His work has been exhibited in museums throughout the southwest, including the New Mexico Museum of Fine Arts and the New Mexico Museum of International Folk Art.
National Museum of American Art (CD-ROM) (New York and Washington D.C.: MacMillan Digital in cooperation with the National Museum of American Art, 1996)
Luce Artist Biography
Eluid Levi Martinez's grandfather José Dolores Lépez and his uncle, George Lépez, were both santeros (saint carvers). Martinez became interested in carving in the 1960s when he realized that he did not own any of his family's work. He was also an engineer and, from 1995 to 2001, was the first Hispanic commissioner of the Bureau of Reclamation, which builds and maintains the dams, canals, and power plants in the western United States. Martinez spends all of his free time carving santos figures as well as whimsical bolo ties in the shape of animals.