Artist
Eugene Higgins
born Kansas City, MO 1874-died New York City 1958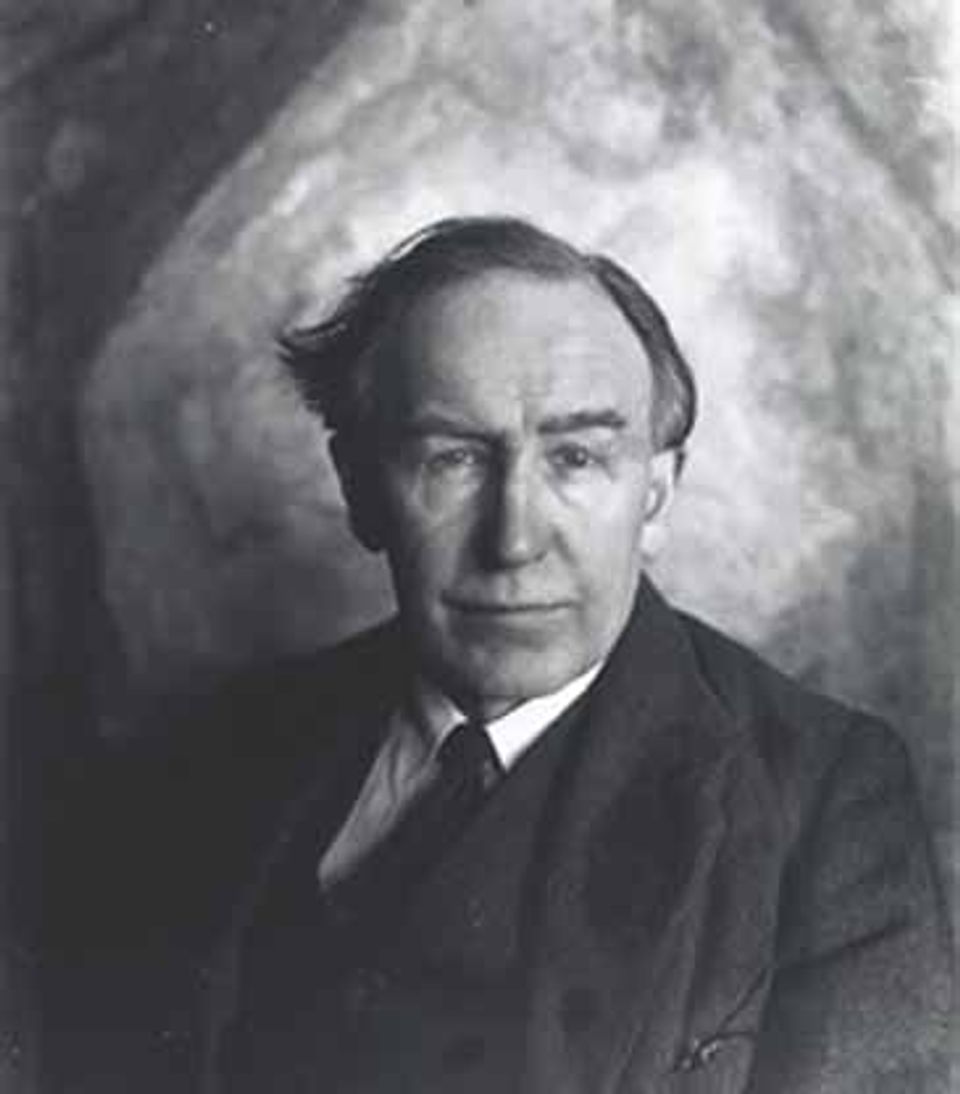 Born

Kansas City, Missouri, United States

Active in

New York, New York, United States
Biography
Painter and printmaker. Higgins worked in the tradition of Jean-François Millet and Honoré Daumier; he expressed his humanitarian intests in portrayals of the poor and downtrodden.
Joan Stahl American Artists in Photographic Portraits from the Peter A. Juley & Son Collection (Washington, D.C. and Mineola, New York: National Museum of American Art and Dover Publications, Inc., 1995)
Artist Biography
After the death of his mother in 1878, Eugene Higgins lived with his father, an Irish stonecutter and builder, in a Saint Louis boardinghouse. After attending public scool and a commercial college in Saint Louis, he studied art in Paris at the Académie Julian (1897–1898) and at the École des Beaux-Arts (1899–1904) under Gérôme. During his seven years in France, he copied in the Louvre and made visits to Spain, Holland, and Italy. Upon his return to the United States in 1904, he traveled briefly before establishing his studio in New York, where he remained except for summers spent in Old Lyme, Connecticut. He showed two paintings and one drawing in the Armory Show of 1913 in New York City. Higgins was elected an academician at the National Academy of Design in 1928. In 1957, the year before he died, the Library of Congress purchased 240 of his etchings.
Higgins's role in this exhibition is essentially epilogic, but no less pertinent for that reason. His first impulse to paint allegedly came at the age of twelve when he read an inspiring article on Millet. Although Rembrandt would eventually displace Millet as Higgins's true idol, the subjects that were to occupy the Missourian's art for most of his long life were direct descendants of the beleaguered peasants of mid-nineteenth-century France. Essentially a figure painter, Higgins drew, painted, and etched the unfortunate: flood victims, refugees, dirt farmers, and the shipwrecked. The Black Cloud [Smithsonian American Art Museum, 1968.2], which was awarded the Altman Prize at the National Academy of Design in 1931, in a very real sense is a rear view of Millet's famous Les Errants (Denver Art Museum), both works memorializing the plight of homeless wanderers victimized by financial depressions, drought, and the flight from fields to cities. Nomads [The Phillips Collection] depicts a similar subject at a somewhat safer distance and in spirit is closer to the work of Robert Loftin Newman and Albert Pinkham Ryder.
Peter Bermingham American Art in the Barbizon Mood (Washington, D.C.: National Collection of Fine Arts and Smithsonian Institution Press, 1975)
Luce Artist Biography
Eugene Higgins's mother died when he was a young boy, and he grew up in various boarding houses around St. Louis with his father, a stonecutter. After a period of study at Washington University in St. Louis, Higgins worked as an architect, but soon moved to Paris to take art courses and copy the work of the old masters in the Louvre. In Paris he made a name for himself with his sympathetic portrayals of the poor, exhibiting his work at the Paris Salon and the American Art Club. Back in the United States he married a former music teacher, Anita Rio, and exhibited his paintings widely. One critic described his work as "deeply and poignantly felt, simply and forcefully expressed." (Three Artists of Pleasant Valley, Florence Griswold Museum, 1991)