Artist
Fritz Dreisbach
born Cleveland, OH 1941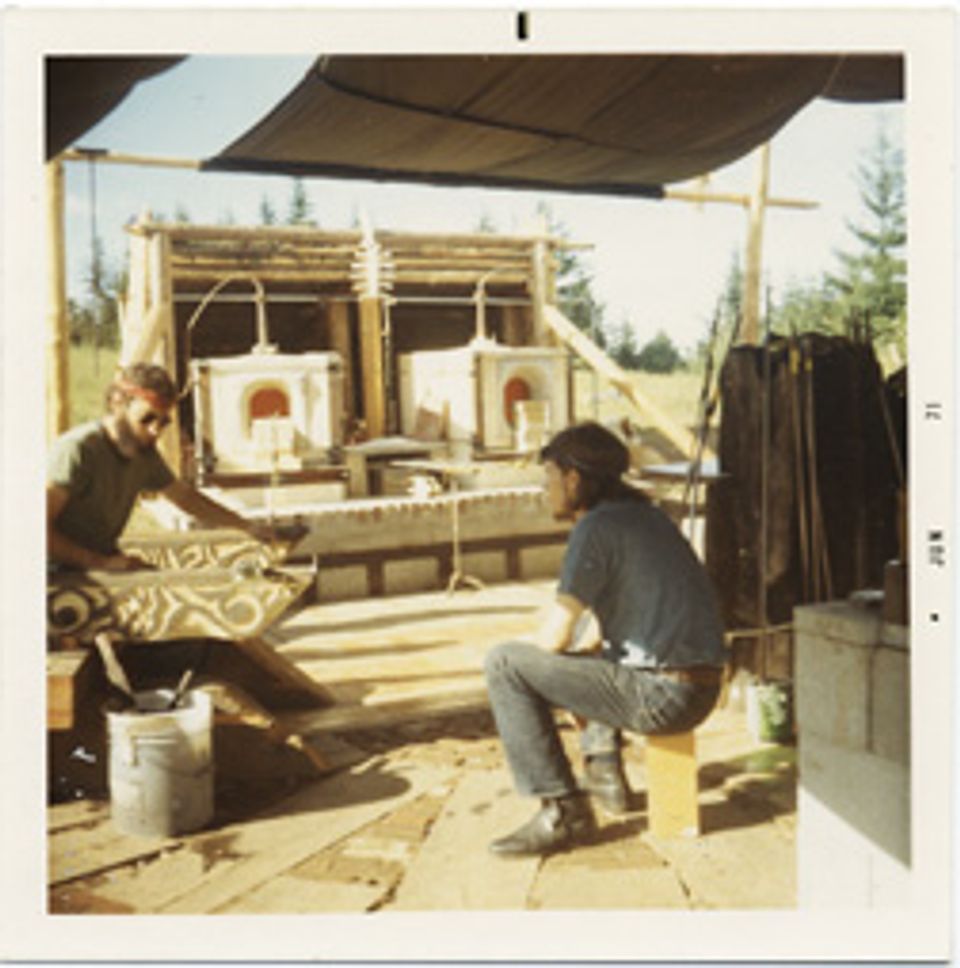 Born

Cleveland, Ohio, United States

Active in

Seattle, Washington, United States
Biography
Born in Cleveland, Fritz Dreisbach is the recipient of four degrees: a B.A. in 1962 from Hiram College, Ohio; an M.A.T. in 1963 from Oberlin College, Ohio; an M.A. in 1965 from the University of Iowa; and an M.A. in 1967 from the University of Wisconsin, Madison, where he worked as an assistant to Harvey Littleton.
Dreisbach has taught at the School of the Toledo Museum of Art, Pilchuk Glass School in Stanwood, Washington, and Penland School of Crafts in North Carolina. A founding member of the Glass Art Society in 1971, he served two terms as president.
A major catalyst in the studio glass movement, Dreisbach has long experimented with the chemistry of glass, as well as with color, optics, and shape to increase the motility of his work. He has studided the history of glass, drawing particular inspiration from the Venetian latticinio glass of the Italian Renaissance and early American glass.
Kenneth R. Trapp and Howard Risatti Skilled Work: American Craft in the Renwick Gallery (Washington, D.C.: National Museum of American Art with the Smithsonian Institution Press, 1998)
Luce Artist Biography
Fritz Dreisbach took his first glassblowing class at the University of Iowa in 1964 and since then has come to play a major part in the studio glass movement. Known as "the Johnny Appleseed of glass," he has led workshops and demonstrations for artists and students around the world for over forty years.
Dreisbach has studied the history of glass extensively. Many of his creations are inspired by early American glass and Venetian latticino glass. Dating from the Italian Renaissance, latticino involves the meticulous arrangement of glass filaments into a lattice within the glass. Dreisbach experiments with the chemistry of glass, as well as the color, shape, and optics to create movement in his pieces. This interplay between experimentation and control has become a hallmark of his work.