Artist
Harriet Hosmer
born Watertown, MA 1830-died Watertown, MA 1908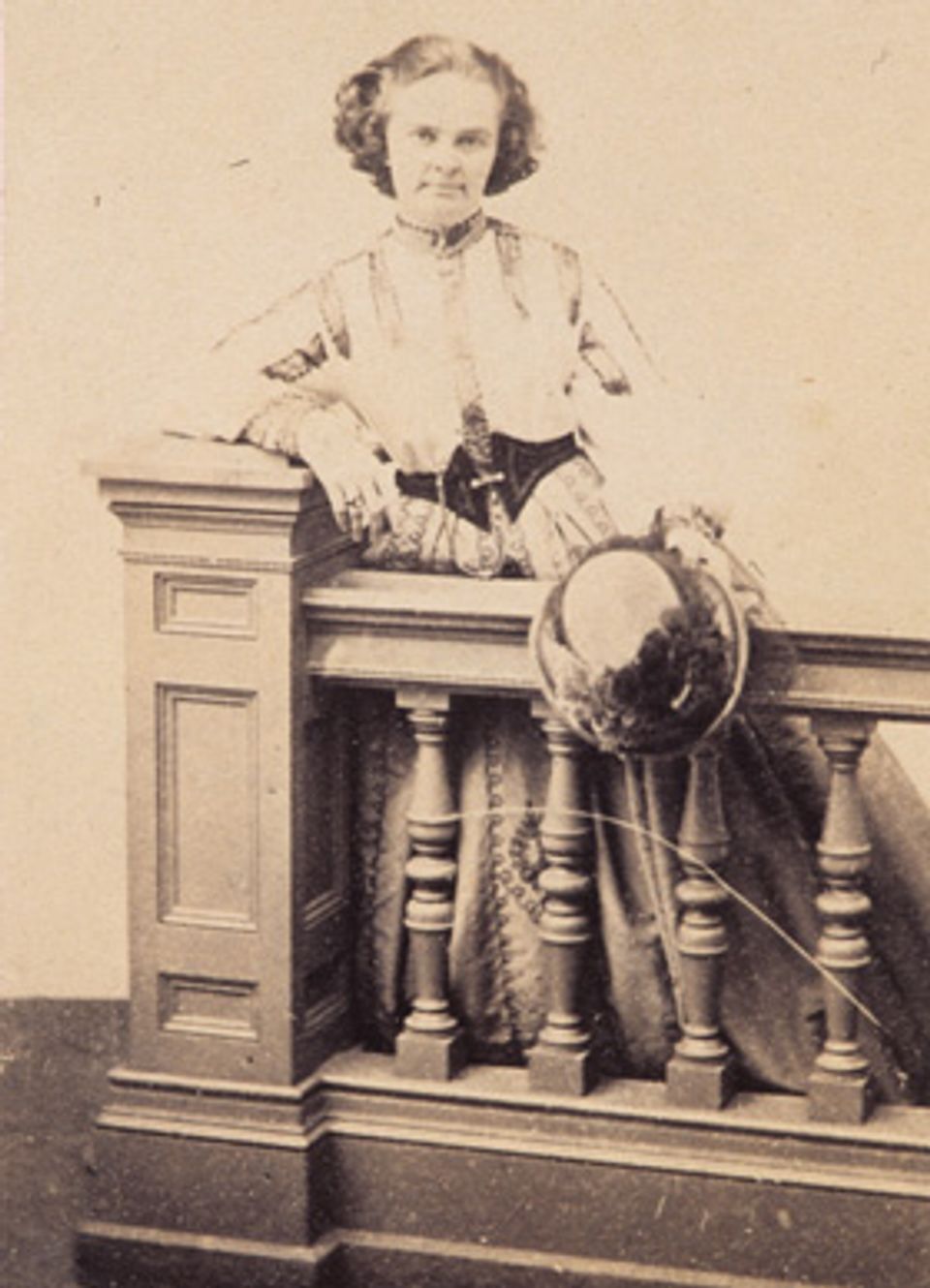 Biography
Encouraged by her father to pursue physical exercise after her mother and siblings died of tuberculosis, Hosmer had an active childhood in Massachusetts. Sent to a progressive school that fostered independence and provided her with creative female role models, she became determined to sculpt. On her way to achieving this goal, she studied human anatomy, a necessity for sculptors and a subject usually forbidden to women. She sailed for Rome in 1852 and gained entrance to the studio of English sculptor John Gibson, where she attracted the patronage of affluent tourists.
Hosmer was not the only female sculptor in Rome at this time. She was one of a group of American women sculptors, dubbed the "White Marmorean Flock" by Henry James, who had gathered in Italy to seek artistic companionship, liberal working conditions, abundant examples of classical statuary, and access to skilled artisans and sources of marble.
Elizabeth Chew Women Artists (brochure, Washington, DC: National Museum of American Art, Smithsonian Institution)
Luce Artist Biography
Harriet Hosmer challenged the nineteenth-century idea that sculpture was a profession only for men. Her father, a prominent physician, built her a studio so she could pursue her hobby of sculpting animals out of clay. At nineteen, Hosmer decided to be a sculptor, which required lessons in anatomy. But since medical school was unavailable to most women, she received private instruction, passing all of her exams. Hosmer went to Rome to pursue a career, but her father ran into financial trouble and could no longer support her. Her determination to stay in Europe and establish her career resulted in her most notable and profitable work, Puck, based on the character in Shakespeare's play A Midsummer Night's Dream. Male sculptors, perhaps jealous of her talent and success, accused her of relying on others to create her work. Despite these claims, Hosmer persevered, creating sculpture that appealed to many patrons.