Artist
Hermon A. MacNeil
born Everett, MA 1866-died New York City 1947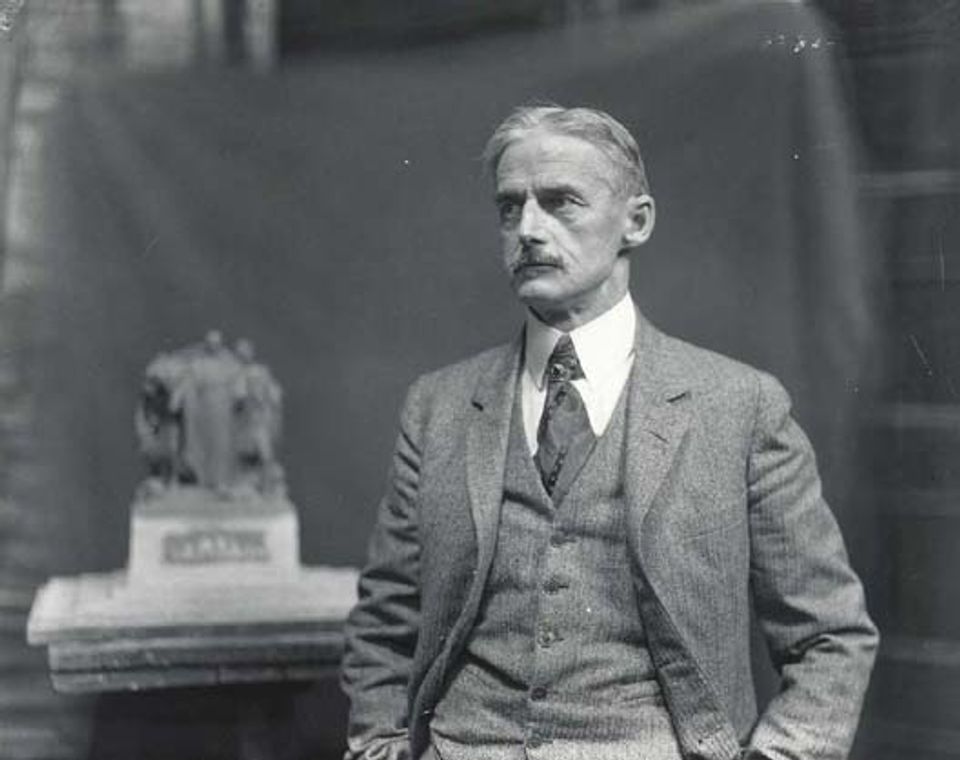 Also known as

Hermon MacNeil
H. A. MacNeil
Herman Atkins MacNeil
Hermon Atkins MacNeil
Hermon Atkins MacNiel
Herman A. MacNeil
Biography
Sculptor. Born and raised on his father's farm in Everett, Massachusetts, MacNeil supplemented art school in Boston with study in Paris at the Ecole des Beaux-Arts and the Académie Julian. Returning to the United States in 1891, he worked with Philip Martiny on the sculpture for the World's Columbian Exposition. Appearing in Chicago at the same time was Buffalo Bill's Wild West show, which aroused MacNeil's interest in Indians and led to a long trip through the Southwest, during which he studied the history, customs, and ceremonies of the local tribes. For the next decade, MacNeil concentrated on Indian subjects in an effort to rehabilitate their image and give his own work more of a national character. At the turn of the century, the Santa Fe Railway commissioned a series of portraits of the Navajo and the Hopi; but by 1910, MacNeil had modeled the last of his Indian sculptures, and the remainder of his career was devoted to public monuments celebrating American heroes.
References
Broder. Bronzes of the American West.
Whitney Museum of American Art. Two Hundred Years of American Sculpture, p. 291. New York: Whitney Museum of American Art, 1976.
Craven, Wayne. Sculpture in America, pp. 516–21. Newark, Del: University of Delaware Press, 1984.
Charles Eldredge, Julie Schimmel, and William H. Truettner Art in New Mexico, 1900–1945: Paths to Taos and Santa Fe (Washington, DC: National Museum of American Art, Smithsonian Institution, 1986)