Artist
Howard Hack
born Cheyenne, WY 1932-died Oakland, CA 2015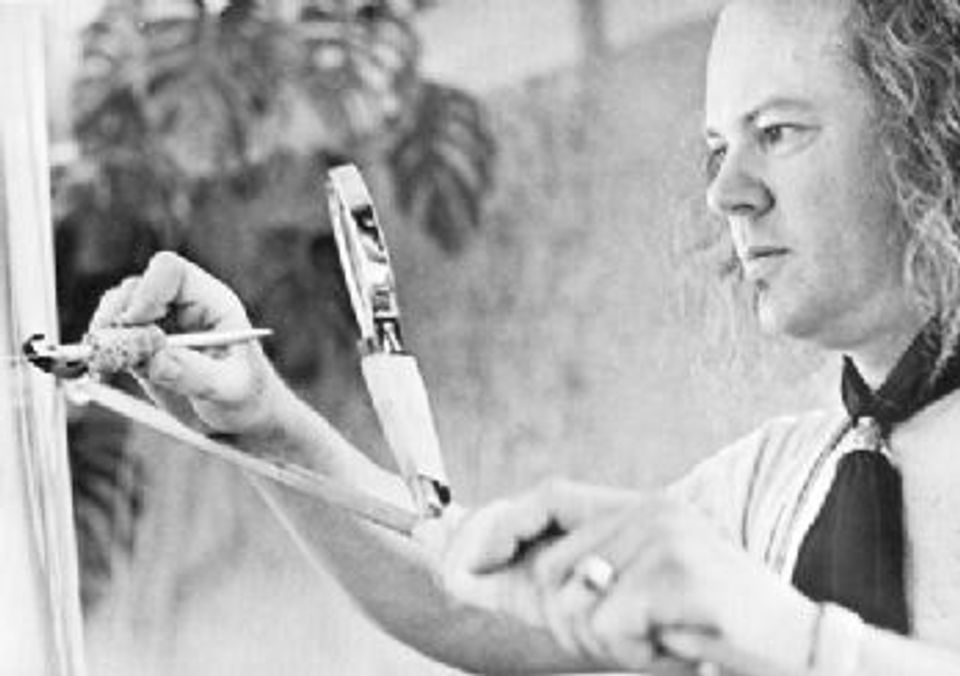 Born

Cheyenne, Wyoming, United States
Biography
At age eighteen Hack moved to San Francisco where he became closely allied with the Bay Area Figuration movement of the 1950s and 1960s. A summer student of Yasuo Kuniyoshi at Mills College, Hack also studied intermittently at the California College of Arts and Crafts in the late 1940s and 1950s, and in 1962 earned a B.S. in philosophy from the University of San Francisco. During the early 1960s Hack painted the simplified shapes of pavement markings and manhole lids using a heavily impastoed technique. In the mid 1960s he began portraying the old office windows and storefronts along picturesque Mission Street near his studio in a series that provides an early link between Bay Area Figuration and Photorealism, its late-1960s offshoot. In the smoothly painted window series Hack explored opacity and translucence of light and color and the dichotomy of real versus reflected imagery. More recently he has worked with graphic media, including silverpoint drawings and blueprints.
Virginia M. Mecklenburg Modern American Realism: The Sara Roby Foundation Collection (Washington, D.C.: Smithsonian Institution Press for the National Museum of American Art, 1987)
Luce Artist Biography
Howard Hack moved to San Francisco when he was eighteen and studied art and philosophy. In the mid-1960s, he began his Window series, a group of paintings that show distorted views through office and store windows near his studio. He played with light and reflection to emphasize groups of inanimate objects, in which human presence is merely suggested by the occasional dusty fingerprint.