Artist
J. Francis Murphy
born Oswego, NY 1853-died New York City 1921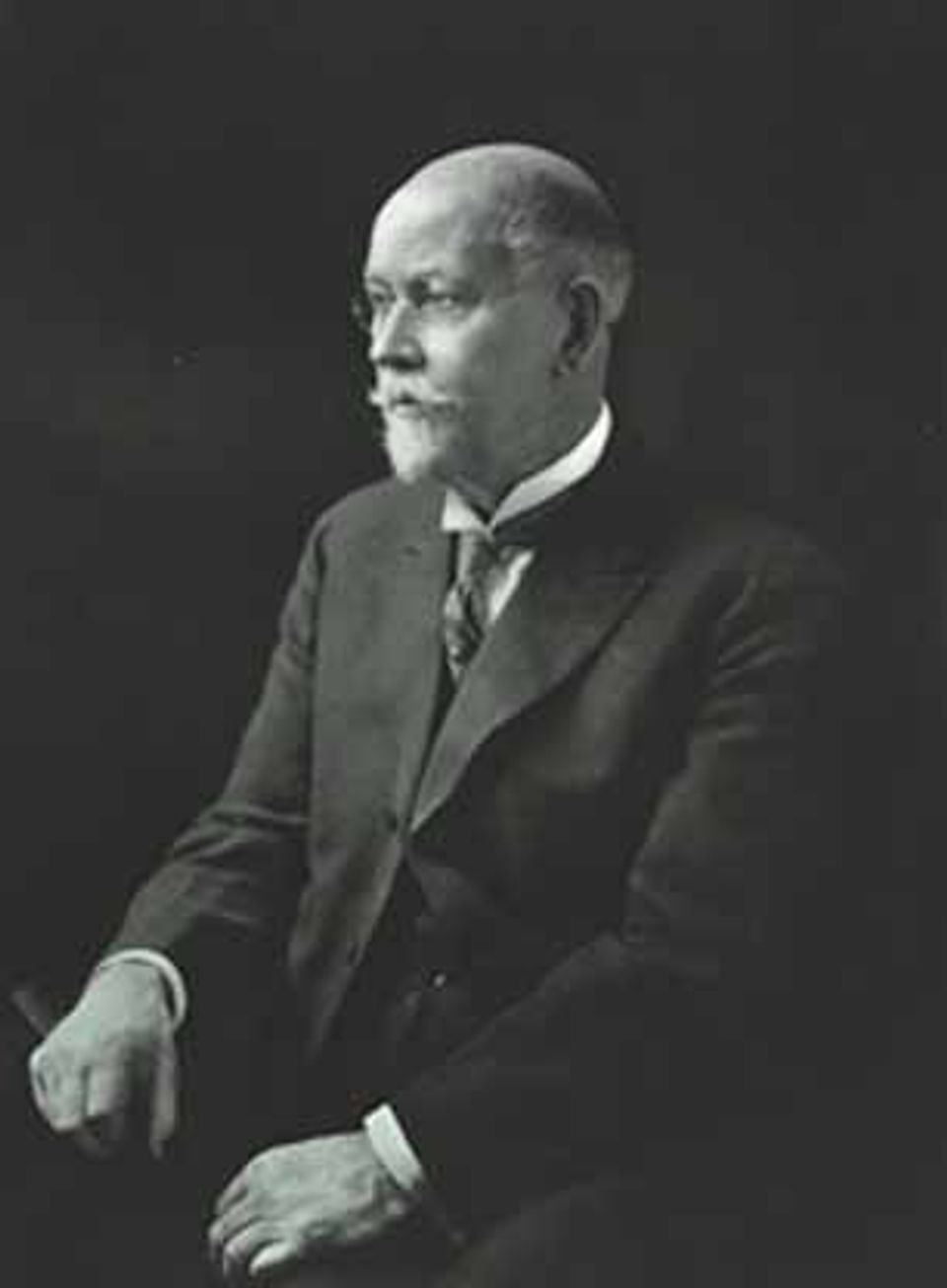 Biography
Landscape painter, largely self-taught. Born in Oswego, N.Y., he made the native contryside his subject matter. His early work was Barbizon influenced; the later, more popular, work was tonalist in style. His reputation declined considerably in the 1930s and 1940s.
Joan Stahl American Artists in Photographic Portraits from the Peter A. Juley & Son Collection (Washington, D.C. and Mineola, New York: National Museum of American Art and Dover Publications, Inc., 1995)
Artist Biography
At the age of seventeen, Murphy left Oswego, New York, and found a job in Chicago as a painter of advertising billboards. He soon returned to the East, spending several years near Orange, New Jersey, where he taught a group of students during the summer. In 1875 he opened a studio in New York City and the following year exhibited for the first time at the National Academy of Design, to which he was thereafter an annual contributor. His election to the Salmagundi Club in 1878 was the beginning of nearly fifty years of close association with that group. After being awarded the second Hallgarten Prize at the National Academy in 1885, he was elected a full academician two years later. In 1887 he built a studio in the Catskills at Arkville, New York, where he spent his summers and autumns. His winter studio was in the Chelsea district of New York. Murphy's numerous awards include a medal at the World's Columbian Exposition of 1893 in Chicago; the Evans Prize of 1894 at the American Water Color Society; a silver medal at the Pan-American Exposition of 1901 in Buffalo; a gold medal at the Charleston Exposition in 1902; and a silver medal at the Panama-Pacific International Exposition in San Francisco in 1915.
An affable, even-tempered man who made friends easily, Murphy nevertheless spent most of his professional life in seclusion and was one of the first important painters after Thomas Cole to actually reside in the Catskills. Although no one can praise Murphy for being a multifaceted landscapist, his innumerable versions of barren, wasted fields and farms have about them a dry, plaintively lyrical quality that continues to endear him to viewers who do not demand more drama or color in their art. Contemporary taste tends to favor Murphy's small, warmly colored paintings from the late 1880s and 1890s, although in his lifetime Murphy received greater acclaim for a lengthy series of Indian summer landscapes, such as his The Sprout Lot, [Smithsonian American Art Museum] which usually date from the early years of the twentieth century and were painted in thin browns and grays over a studiously prepared ground. Although both chided and praised for his superficial resemblance to Corot, Murphy can best be appreciated and understood when his work is compared to that of other likeminded American painters, particularly Bruce Crane, Henry Ranger, and to a lesser degree, George Inness and Alexander Wyant.
Peter Bermingham American Art in the Barbizon Mood (Washington, D.C.: National Collection of Fine Arts and Smithsonian Institution Press, 1975)
Luce Artist Biography
J. Francis Murphy began his career as a sign painter in Chicago, but his supervisors thought him lazy and dismissed him. Rather than stay in Chicago, he moved to New York, where he rented a studio in the city. From there he traveled around Orange County, New Jersey, hiring himself out as a painting teacher. Murphy enjoyed a successful career exhibiting his landscape paintings in New York. In the words of one contemporary critic, he was "content with a most simple life and environment . . . never sacrificed his artistic integrity, but . . . was happy indeed that he could make his living by producing these little pictures of his fancy." (Eliot Clark, 1926, quoted in Burke, "J. Francis Murphy," American Paintings in the Metropolitan Museum of Art, vol. III, 1980)