Artist
James McNeill Whistler
born Lowell, MA 1834-died London, England 1903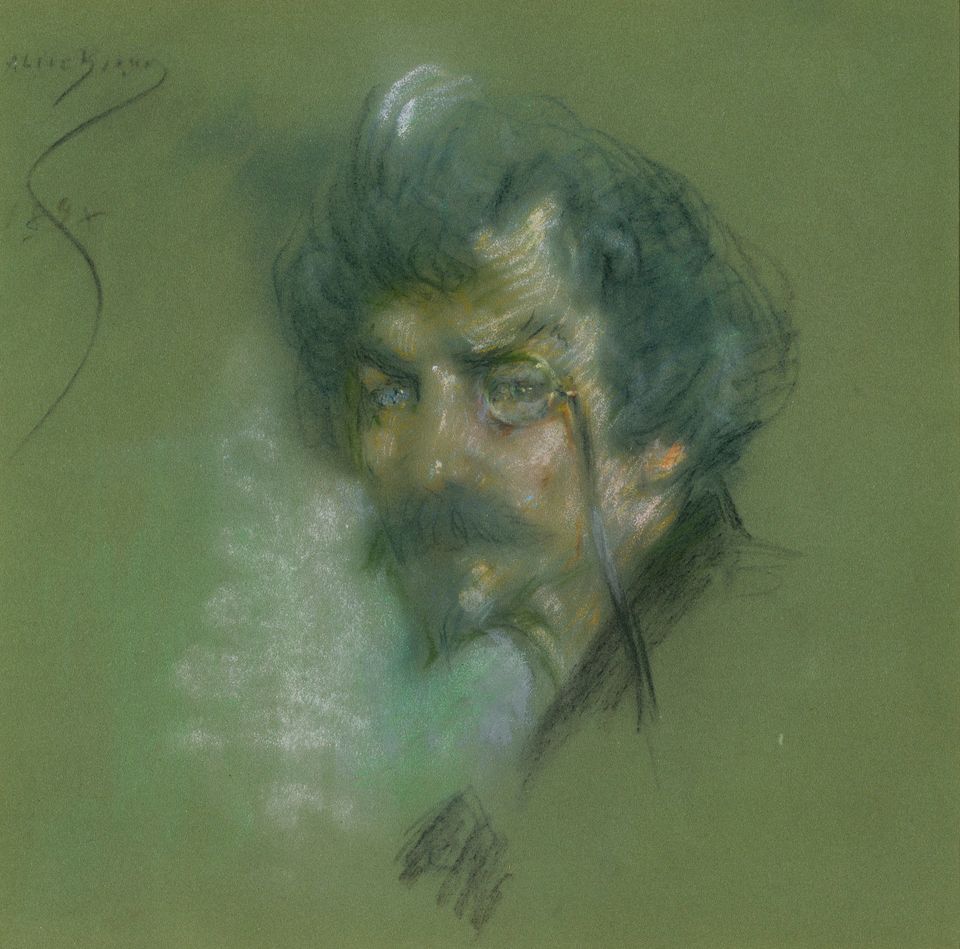 Also known as

James Abbott McNeill Whistler

Died

London, England

Active in

Paris, France
Venice, Italy
Biography
James Abbott McNeill Whistler was born in the industrial town of Lowell, Massachusetts. Inducted into the U.S. Military Academy at West Point, he accumulated so many demerits that he became a sore trial to the then-commandant Major Robert E. Lee. Although he prospered in his drawing class, Whistler's failings in chemistry at last prompted his expulsion from the academy. "Had silicon been a gas," he later observed, "I would have been a major general."
Study in Paris under Gleyre propelled him to the center of the avant-garde and familiarity with Courbet, Manet, and Degas. It also aroused his lively self-promotional instinct and his emergence as wit and dandy—alter ego to his friendly rival Oscar Wilde.
One of a handful of great and original American artists, Whistler exerted a profound influence on his contemporaries and on the course of American art. He was the first to be captivated by the recently discovered Japanese art and readily incorporated its flattened forms, cropped figures, monochromatic colors, and economy of means into his own works. To negate any narrative intent or interpretation he entitled his paintings with musical nomenclature, such as nocturne and etude.
In 1866, after an ambiguous involvement in Irish revolutionary conspiracies and lacking a war at home to satisfy his combative urge, he sailed off to Chile to abet the revolutionaries on that distant soil. Once on shore, however, he created his own revolution with a series of tonalist depictions of Valparaiso Harbor [SAAM, 1929.6.159].
Whistler's removal to London soon exposed him to the thorny crochets of the current critical doyen, John Ruskin. A Nocturne in Black and Gold, which depicts a nighttime fireworks display, Ruskin dubbed, "Cockney coxcombry … a pot of paint [flung] in the public's face." Whistler sued for libel and was awarded a single farthing and the ignominy and embarrassment of bankruptcy. His desperate financial plight prompted him to retreat to Venice, where his career was reinvigorated by a series of pastels and etchings of new richness and imagination.
Emery Battis Artist Biographies for the exhibition American Impressionism: Treasures from the Smithsonian American Art Museum (Washington, D.C.: Smithsonian American Art Museum, 2000)