Artist
Jesús Moroles
born Corpus Christi, TX 1950-died Jarrell, TX 2015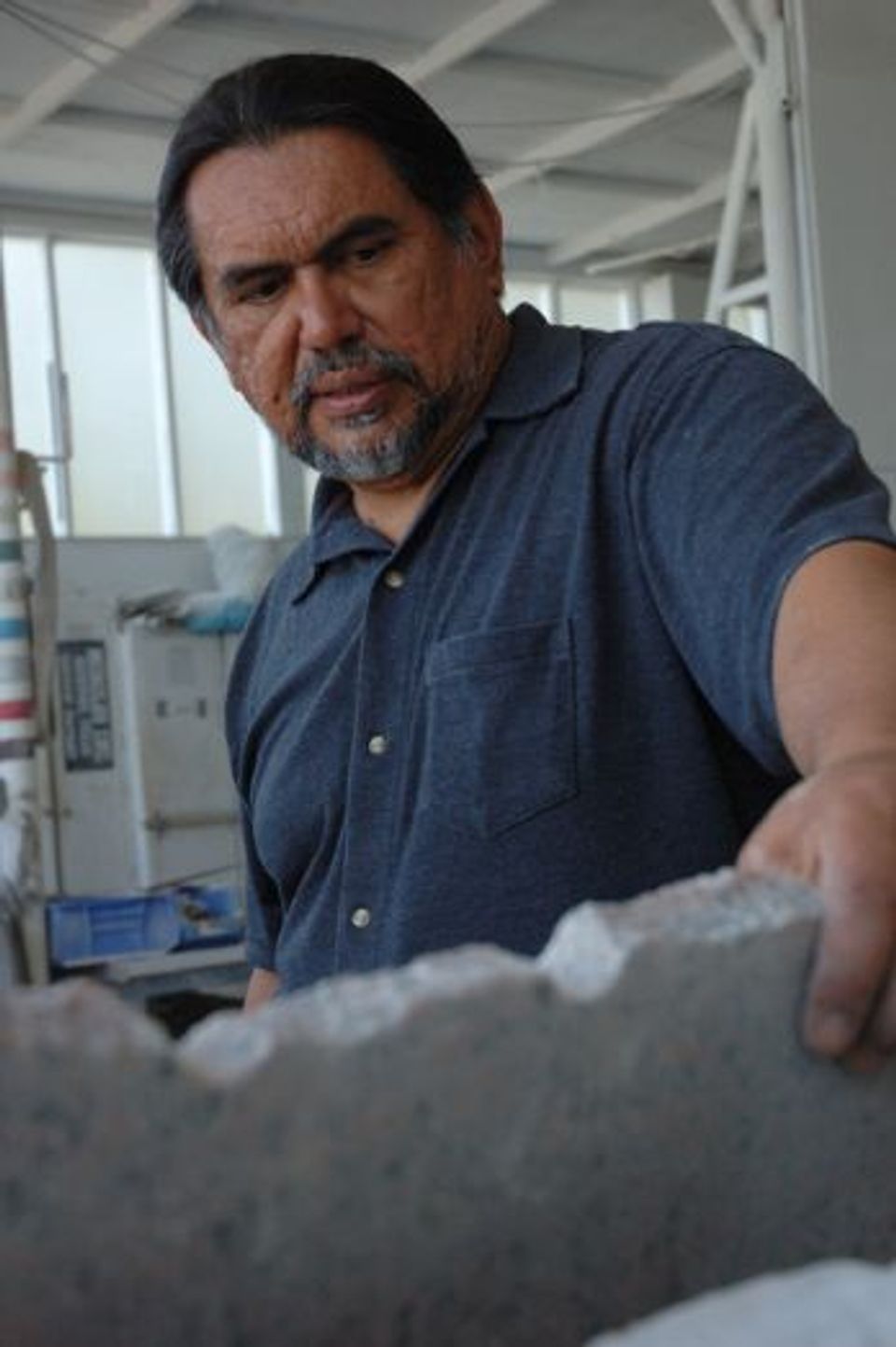 Biography
Born in 1950 in Corpus Christi, Texas. Moroles grew up in Dallas and graduated with a B.F.A. from North Texas State University in 1978. Moroles is a recipient of a grant from the National Endowment for the Arts and an Awards in the Visual Arts Fellowship. His largest public commission is the Houston Police Officers Memorial in Houston, a massive granite earth-work completed in 1992. Moroles received an Artist Award from the American Institute of Architects in Houston in 1995.
Latino Art and Culture Bilingual Study Guide (Washington, D.C.: National Museum of American Art, Smithsonian Institution, 1996)
Artist Biography
In boyhood and young adult life, Jesús Moroles worked during the summers with an uncle in Rockport, Texas, where he gained a strong foundation in stonemasonry. A series of courses taken at North Texas State University strengthened these skills. In 1978–1979 Moroles apprenticed under Luis Jiménez, a famous figurative sculptor. During 1979–1980 the artist worked in Pietrasanta, Italy. On his return to Texas, Moroles started producing monumental granite sculpture for which he is well known today.
Smithsonian American Art Museum curatorial files (Washington, D.C.: Smithsonian American Art Museum, 2005)
Luce Artist Biography
As a college student in North Texas, Jesús Moroles tried to carve granite with a hammer and chisel. After only thirty minutes, he recalls, "The stone took me over. It was so hard it barely showed what I had done to it . . . It controlled me. I fell in love with it." He began sculpting exclusively in granite, using a diamond-edged electrical saw capable of "tearing" the stone. Moroles went on to establish one of the largest stone-carving workshops in the country, which he runs with the help of his father, brother, and sister. In 2001, Moroles began to strike his sculptures, sometimes with batons, sometimes with his hands or his feet, creating a type of music one audience member called "an unearthly composition . . . that recalled the effect of the . . . Orient" (Adlmann, Moroles, 2003).