Artist
Jim Dine
born Cincinnati, OH 1935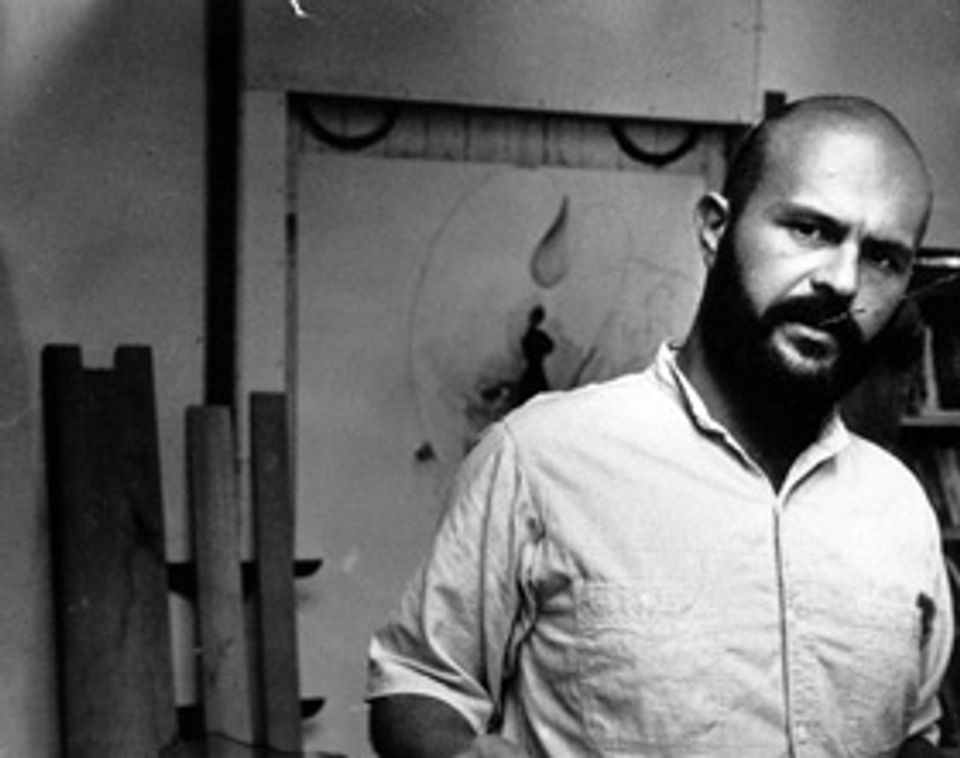 Born

Cincinnati, Ohio, United States

Active in

New York, New York, United States
Putney, Vermont, United States
Biography
Jim Dine studied at the University of Cincinnati and the Boston Museum School, earning a BFA at Ohio University in 1957. In 1958 he moved to New York City and soon began to participate—often in collaboration with artist Claes Oldenburg—in the Happenings that were designed to break down the barriers between "art" and "life." In the early 1960s Dine began to create collage paintings in which real objects—ranging from household appliances, tools, and bathroom fixtures to items of clothing such a suit or shoes—were affixed to the canvas or placed in relationship to it.
There is a strong autobiographical element in much of Dine's art. His series of works featuring tools, for example, harks back to his childhood when he played in his grandfather's hardware store in Cincinnati. His "Bathrobe" series—in a variety of media—was inspired by a magazine advertisement he saw in 1963. As Dine related, "I was looking for a way to do self-portraits without painting my face. I saw this bathrobe in an ad. It had no one in it—but it looked like my shape, so it became a sort of metaphor for me."
Although Dine's subject matter has led to his being categorized as a Pop artist, there are significant differences. His work shows a greater emphasis on introspection and feeling, as well as an interest in painterly effects that he shares with the Abstract Expressionists. As the artist states, "Pop is concerned with exteriors. I'm concerned with interiors when I use objects, I see them as a vocabulary of feelings. I can spend a lot of time with objects, and they leave me as satisfied as a good meal. I don't think Pop artists feel that way."
Dine lived in London from 1967 to 1970, then moved to Putney, Vermont, where he currently resides. Over the years Dine has also created a large number of prints.
National Museum of American Art (CD-ROM) (New York and Washington D.C.: MacMillan Digital in cooperation with the National Museum of American Art, 1996)
Luce Artist Biography
As a young man, Jim Dine spent many hours working in his family's hardware business. Dine studied fine art at Ohio University and moved to New York City, where he joined a circle of artists who exhibited at the Judson Gallery. He participated in staged events called Happenings and began including objects such as shoes and neckties in his assemblages. Tools are a recurring motif in his work and serve as both icons of consumer culture and symbols of his labor in his grandfather's store. In the 1970s, Dine returned to representational painting and drawing. Since then the plants and animals around his Vermont home have become the main subjects of his work.