Artist
Johnson Antonio
born near Lake Valley, NM 1931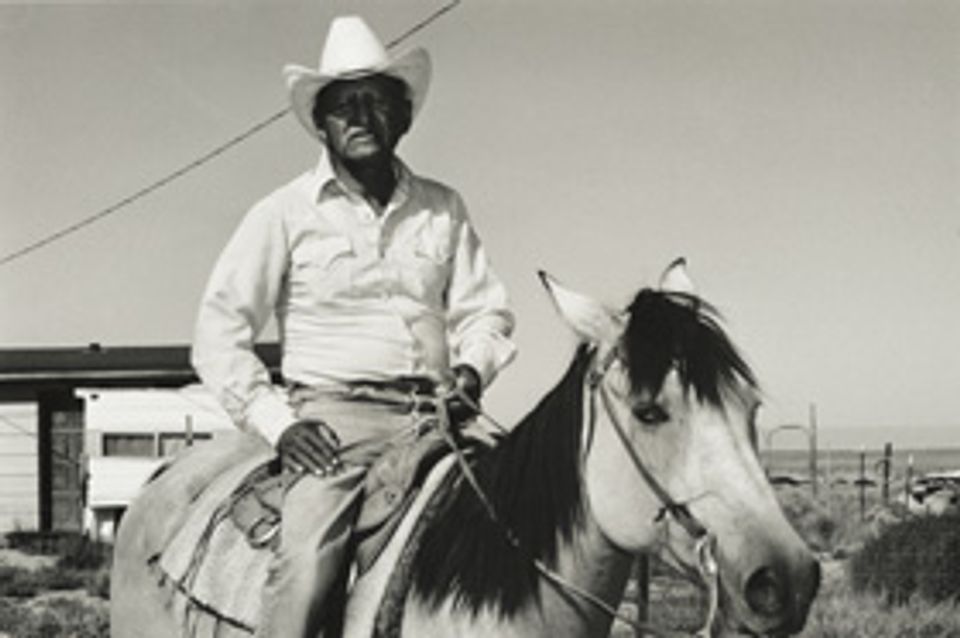 Biography
A former railroad worker, this Navajo artist also spent years herding sheep and goats in northern New Mexico's thinly populated Bisti region. He was in his early fifties when he began carving small sculptures from the local cottonwood. By carving secular human figures, he consciously violated a Navajo taboo, but his need to portray the Native American society in which he spent his life proved stronger than tradition.
Tom Patterson Contemporary Folk Art: Treasures from the Smithsonian American Art Museum (New York and Washington, D.C.: Watson-Guptill Publications, in cooperation with the Smithsonian American Art Museum, 2001)
Luce Artist Biography
Johnson Antonio started making what he calls "dolls" when he was around fifty years of age. He found a piece of cottonwood and carved a Navajo figure, which he gave to his youngest child as a toy. Antonio herds sheep and goats on the Bisti hills of New Mexico, a high, arid area with only a few inhabitants. Water and wood have to be brought from the small town of Farmington, more than forty miles away, and until recently the Antonio family made this trip in a horse-drawn wagon (Chuck and Jan Rosenak, Museum of American Folk Art Encyclopedia, 1990). The weary animals and humble clothing in his sculptures express the hardship experienced by Native Americans in remote areas.