Artist
Man Ray
born Philadelphia, PA 1890-died Paris, France 1976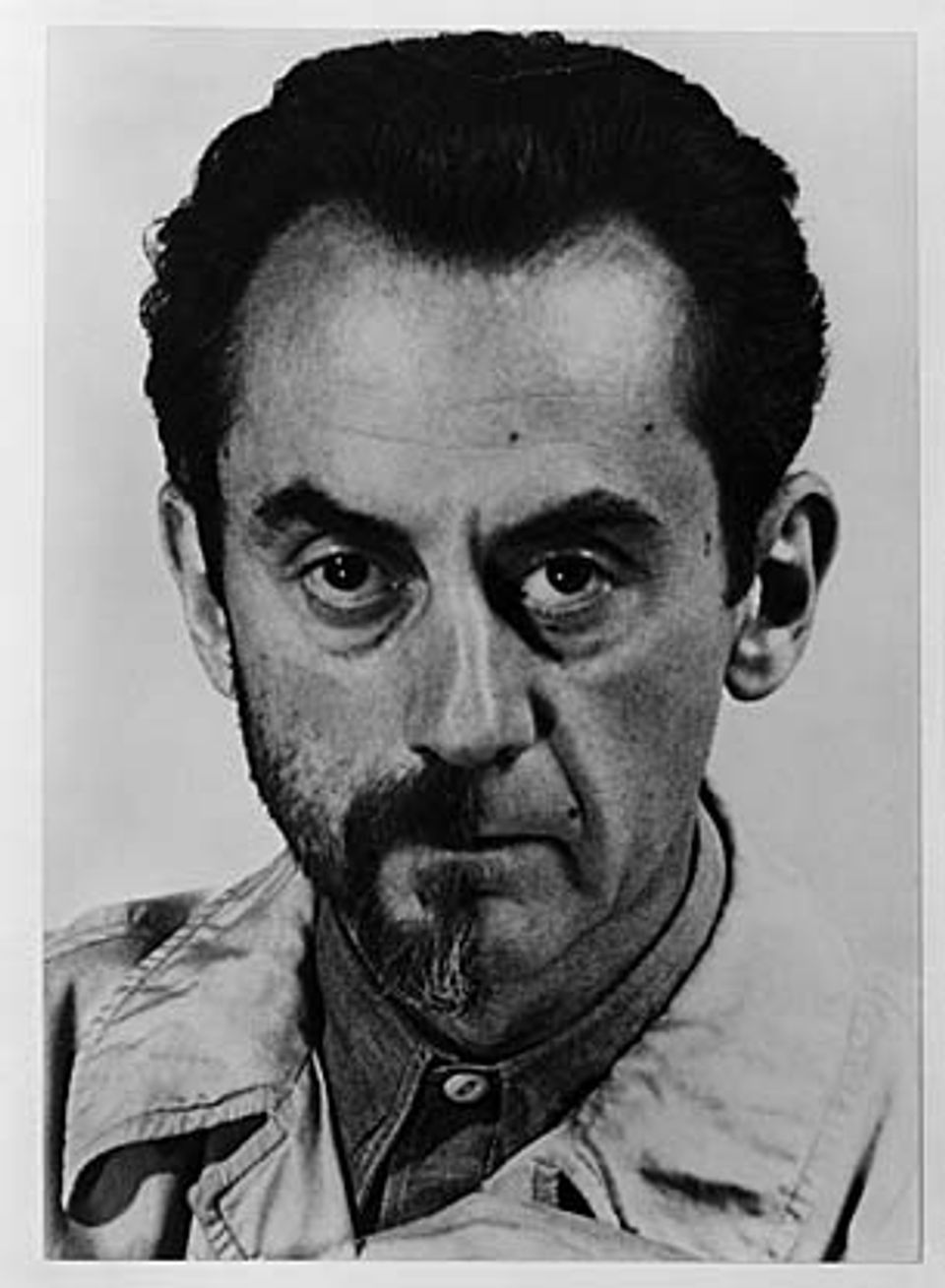 Also known as

Emmanuel Radnitsky
Emmanuel Radensky
Emmanuel Radinski
Emmanuel Rudnitsky
Emmanuel Radnitzsky
Man Ray

Died

Paris, France

Active in

New York, New York, United States
Biography
Born in Philadelphia, lived intermittently in the United States, but preferred Paris. Innovative painter, photographer, filmmaker who has been described as a Dadaist-Surrealist.
Charles Sullivan, ed American Beauties: Women in Art and Literature (New York: Henry N. Abrams, Inc., in association with National Museum of American Art, 1993)
Artist Biography
To most, Man Ray was a mystery. In part, this was the enigma posed by any expatriate who deliberately separates himself from home. In part, it was the confusion that resulted from the multifaceted activities of an artist who accomplished, with easy dexterity, so much. As a painter, a maker of objects, photographer, filmmaker, a participant in avant-garde circles on two continents, Man Ray was dazzling in the multiplicity of his talents.
After almost a decade as a participant in New York's modernist movement, he left for Paris in 1921. There, he established his reputation on an ability to facilitate the ideas of the avant-garde. He endured where most expatriates did not, and for nearly twenty years he integrated himself into an art world of international proportions. In Europe Man Ray succeeded, an American artist of diverse talents. His art slid back and forth from dada revolt to surrealist iconography, from formal aesthetics to commercial design; his technique was whatever he chose, and he was dedicated to the creative idea rather than any particular style or medium. Yet it was not unusual for Man Ray to return repeatedly to a specific motif, as he did with the omniscient eye of the metronome object [see Indestructible Object, SAAM, 1993.43], reworking it in different media and producing multiple versions that each possessed their own beauty and mystery. Perpetuating his ideas for more than half a century, he produced a prodigious oeuvre that was as influential as it was inscrutable. Ever intriguing, he was always hard to explain. …
Man Ray's unusual approach to the arts manifested itself from the beginning. Early in his career, he thought of himself as a "Thoreau breaking free of all ties and duties to society." Taking in the exhibitions at Alfred Stieglitz's Gallery 291 and witnessing the phenomenal 1913 New York Armory Show, Man Ray was quick to absorb the new lessons of modernism beginning to flood New York from Europe. He was impressed by paintings that suggested new ways to depict space within the confines of a canvas, works that rearranged the structure of a figure or a landscape into a loose harmony of lines, planes, and colors, extending the impact of a painting beyond the bounds of mere representation. Nothing as provocative had been offered to young American painters, and Man Ray instinctively grasped the possibilities. …
Merry Foresta, et al Perpetual Motif: the Art of Man Ray (Washington, D.C. and New York: Abbeville Press, in cooperation with the National Museum of American Art, Smithsonian Institution, 1988)
Luce Artist Biography
Man Ray was a leading figure in the European and American avant-gardes of the 1920s and 1930s, including Dada and surrealism. He pushed the boundaries of each medium he used, inventing techniques that revolutionized photography, film, and painting. Inspired by his good friend Marcel Duchamp---the creator of the "readymade"---Man Ray used found objects in his art as early as 1919. He followed Duchamp to Paris and became closely involved with the Parisian Dada group, while also pursuing fashion and portrait photography. Man Ray was introduced to the local art scene as an "enigma," and his friends often invented absurd stories about his background to accompany exhibitions of his work. He dismissed the concept of original art, made many replicas of his work, and claimed that the idea always had the same meaning regardless of how many times the object was reproduced.