Artist
Mark Lindquist
born Oakland, CA 1949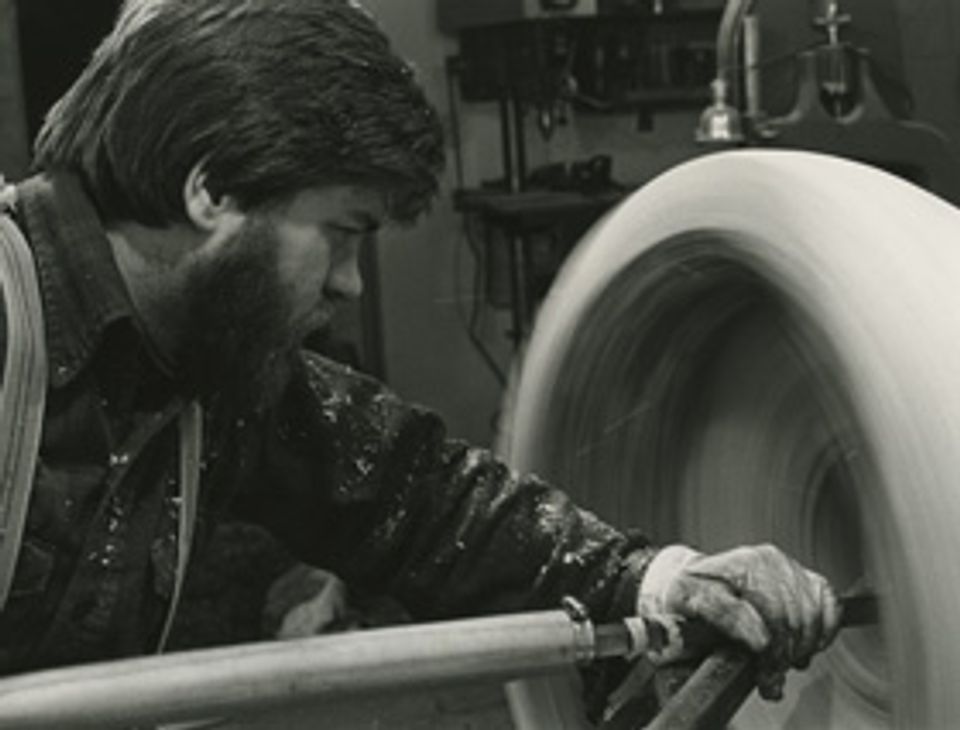 Active in

Henniker, New Hampshire, United States
Biography
In the early 1970s, Mark Lindquist and his father, Melvin Lindquist, popularized the use of "spalted" (partially decomposed) wood that is characterized by intricate patterns of brown and black lines. Mark was also instrumental in the introduction of the aesthetics of Oriental ceramics into contemporary wood-turning. Through his essays and book, Sculpting Wood: Contemporary Tools and Techniques, Lindquist shared his philosophy and innovative turning methods, inspiring students to take advantage of the natural aesthetics of wood, rather than striving for the perfection of form and highly polished finishes of traditional lathe-turned bowls.
Around the time of his exhibition at the Renwick Gallery of the Smithsonian American Art Museum, Lindquist said of his large sculptures, "In my recent sculpture series, I emulate the process and philosophy of ninth-century Japanese Buddhist sculptors. I placed these ideas in a twentieth-century context by utilizing, in addition to primitive techniques, the most advanced woodworking technology available."
Smithsonian American Art Museum Mark Lindquist: Revolutions in Wood exhibition
Luce Artist Biography
Mark Lindquist was introduced to the lathe as a young boy by his father, Melvin. He later apprenticed in ceramics and became interested in the simple and graceful designs of Oriental and pre-Christian pottery. He uses minimal shapes and details in his turnings to allow the wood's natural color and pattern to shine through. A car accident in 1985 prevented Mark from working at full capacity. He developed a robot to turn wood named ASTRO (assigned, specific, task, robotic, operatic) and often combines both hand- and robot-turned elements within his sculptures.