Artist
Max Weber
born Bialystok, Russia (now Bialystok, Poland) 1881-died Great Neck, NY 1961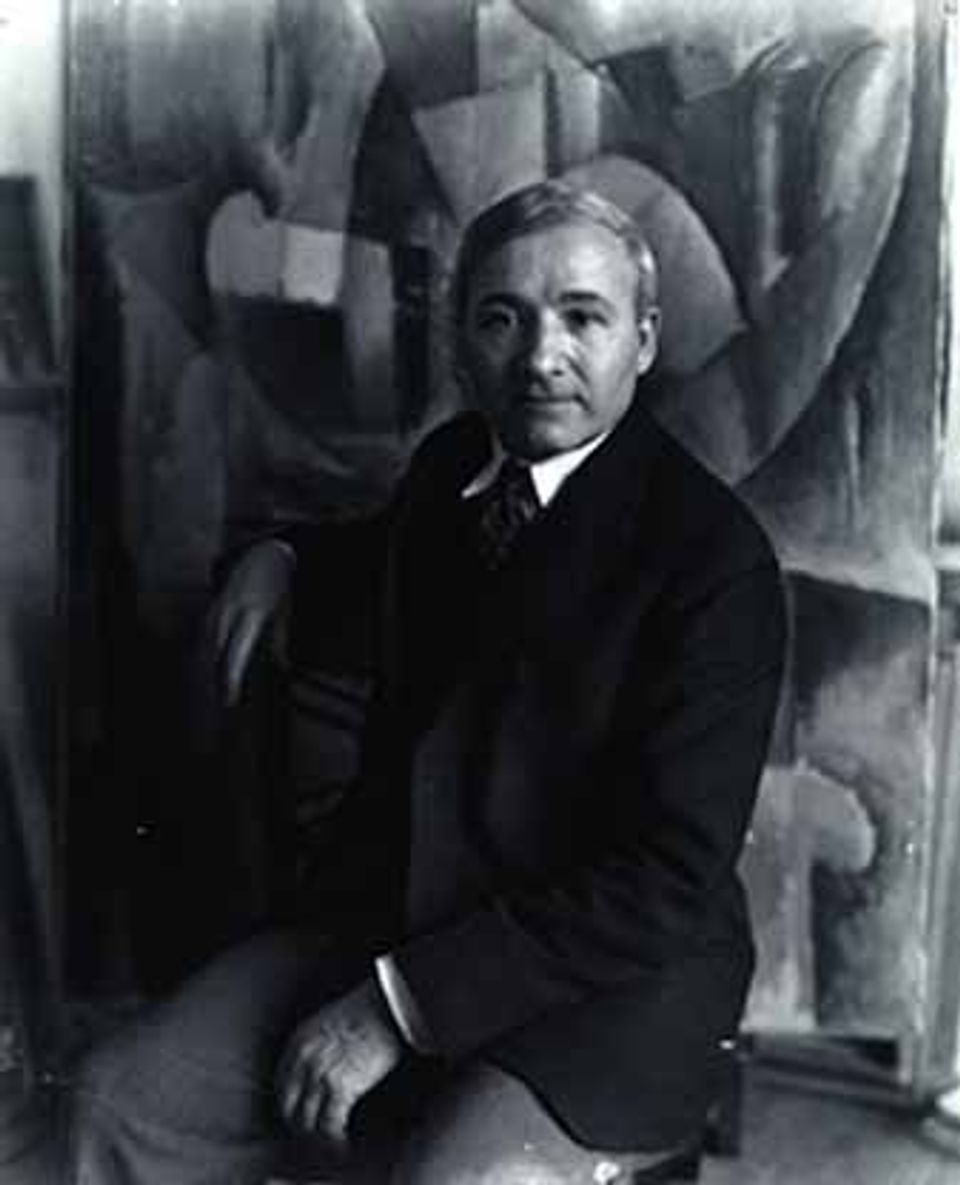 Born

Bialystok, Russia

Died

Great Neck, New York, United States

Active in

Paris, France
New York, New York, United States
Biography
Painter, sculptor, poet. Weber was an adventurous modernist who assimilated the influences of Cubism, Futurism, Orphism and Postimpressionism. Weber later memorialized his Jewish heritage in such works as Students of the Torah (1940) and Adoration of the Moon (1944).
Joan Stahl American Artists in Photographic Portraits from the Peter A. Juley & Son Collection (Washington, D.C. and Mineola, New York: National Museum of American Art and Dover Publications, Inc., 1995)
Artist Biography
At age ten Weber immigrated with his parents to Brooklyn. He studied at Pratt Institute and with Arthur Wesley Dow and subsequently taught in public schools in Virginia and Minnesota. In 1905 he left for Paris, where he met Matisse, Picasso, and other vanguard painters of the day and organized the art class taught by Matisse. On his return to New York in 1909, Weber emerged as a prominent figure in avant-garde circles. Weber's early paintings reflect his fascination with Futurist themes, Cubist space, and Fauve color, although around 1917 religious motifs assume increasing importance. During the second decade of the century Weber supported himself primarily by lecturing, and his 1916 Essays on Art were based on his teachings at the White School of Photography. Although Weber had a retrospective show at the Museum of Modern Art in 1930, it wasn't until the 1940s that his work received widespread public attention. His early experimental approach had by this time given way to an expressionistic style, and his canvases were frequent prizewinners in national exhibitions.
Virginia M. Mecklenburg Modern American Realism: The Sara Roby Foundation Collection (Washington, D.C.: Smithsonian Institution Press for the National Museum of American Art, 1987)