Artist
Peter Blume
born Smorgon, Russia 1906-died New Milford, CT 1992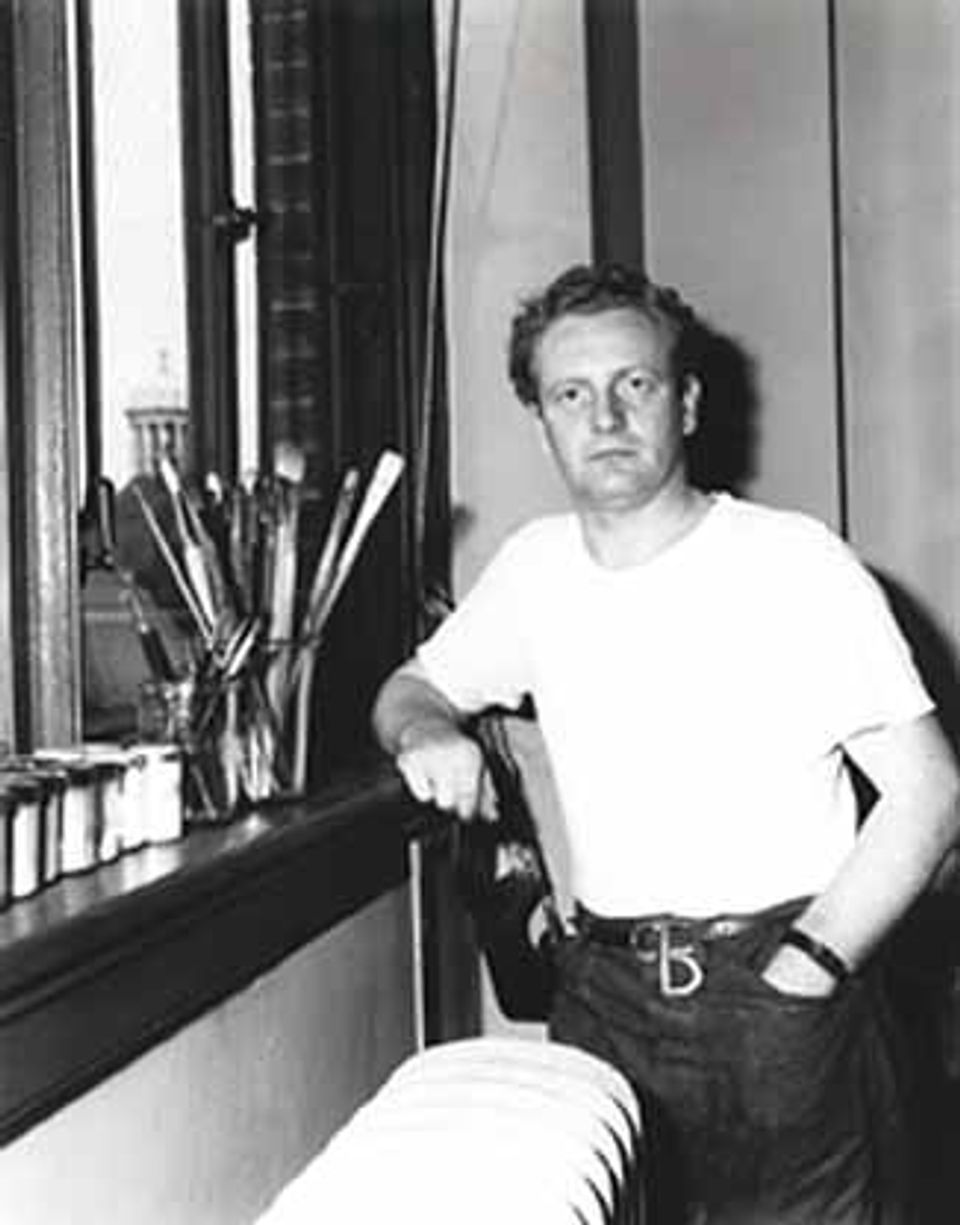 Biography
Painter. A highly original artist whose imaginative juxtaposition of the surrealistic and everyday always evokes strong critical reactions. Parade (1930), for example, depicts a workman carrying medieval armor on a pole past a factory. He gained widespread attention in 1934 with South of Scranton, first-prize winner at the Carnegie International Exhibition.
Joan Stahl American Artists in Photographic Portraits from the Peter A. Juley & Son Collection (Washington, D.C. and Mineola, New York: National Museum of American Art and Dover Publications, Inc., 1995)
Artist Biography
A 1911 immigrant to the United States, Blume studied at the Educational Alliance until 1921 and then at the Art Students League and the Beaux-Arts Academy in New York. Following brief jobs with a jewelry firm and a lithographic and engraving company, he struck out on his own in 1924, although he did agree to paint several post office murals for the government during the 1930s. Blume's mature career stemmed from his figurative paintings of the late 1920s, and national recognition came in the 1930s with his anti-Fascist work, The Eternal City. Although often called a Magic Realist, Blume took his imagery not from the domain of fantasy but from a world of familiar objects and landscape features forced into surreal relationships. Blume rendered themes of human struggle and the decay of values in scenes of meticulous detail, suggesting psychological dislocation by dramatically altering the relative scale of his subjects.
Virginia M. Mecklenburg Modern American Realism: The Sara Roby Foundation Collection (Washington, D.C.: Smithsonian Institution Press for the National Museum of American Art, 1987)
Luce Artist Biography
Peter Blume came to America from Russia when he was eleven, and within seven years he had attended art school and opened his own studio in New York. Blume caused a stir when he was only twenty-eight by winning the Grand Prize at the Carnegie International Exhibition of Painting and Sculpture in Pittsburgh. (Peter Blume, Exhibition Catalogue, Kennedy Galleries, 1968) His earlier, more conventional scenes painted in the interwar years have an edgy quality that came out much more strongly in his fantastic images of the late 1930s. Blume eventually moved with his wife to Sherman, Connecticut, where they lived in the country and grew their own vegetables.