Artist
Peter Krasnow
born Zawill, Russia 1887-died Los Angeles, CA 1979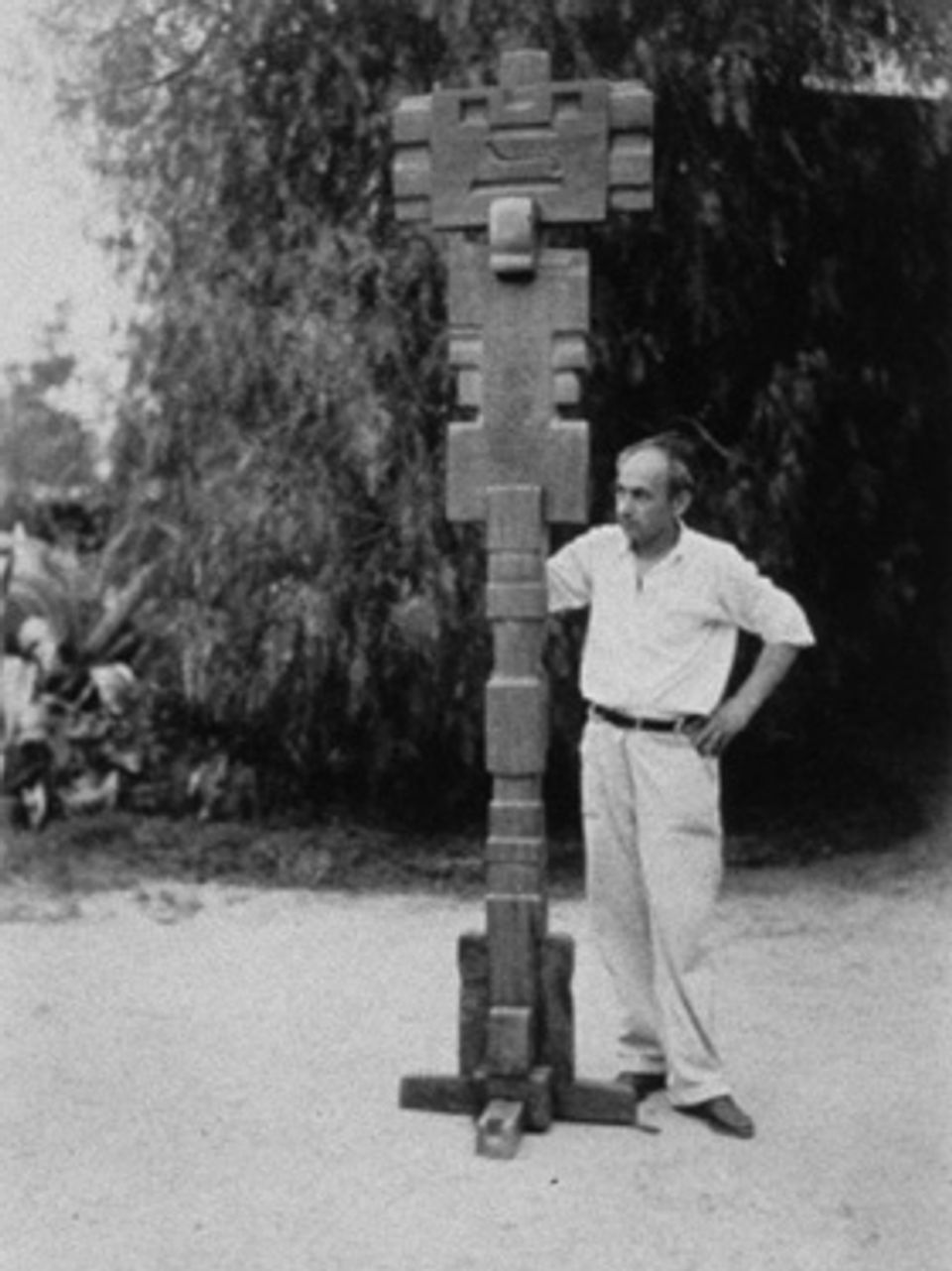 Born

Zawill, Ukraine, Russia
Biography
Born in the Ukraine, Peter Krasnow immigrated to the United States in 1907. After studying at the School of the Art Institute of Chicago, he painted in New York, where his early works were often city scenes rendered in a dark, rich palette. A move to Los Angeles in 1922 had an immediate effect on Krasnow's work. Influenced by the southern light, he adopted a brighter palette. During the 1920s Krasnow was part of a circle of California modernists that included Lorser Feitelson, Stanton MacDonald Wright, and Edward Weston. In 1934, after a three-year stay in France, he spent the next decade carving abstract wood sculptures. By the mid-1940s he had returned to his easel, creating architectonic hard-edge paintings and drawings. His mature works dating from the 1950s through the 1970s were often based on Hebrew calligraphy and other subjects related to his Jewish heritage.
National Museum of American Art (CD-ROM) (New York and Washington D.C.: MacMillan Digital in cooperation with the National Museum of American Art, 1996)
Luce Artist Biography
Peter Krasnow grew up in the small town of Zawill in the Ukraine. He worked with his father, a housepainter, learning to grind and mix pigments even before he knew the alphabet. There was no art school in his village, so Krasnow borrowed magazines from a local bookbinder to read the articles on art. He came to the United States in 1907, studying at the Art Institute of Chicago and then in New York, where his paintings reflected his impressions of a dark and chaotic city. After two years Krasnow wanted to escape city life, so he packed up and drove to Southern California. He remained there for the rest of his life, creating abstract paintings and prints inspired by the bright colors of the California landscape.