Artist
Ralph Bacerra
born Garden Grove, CA 1938-died Los Angeles, CA 2008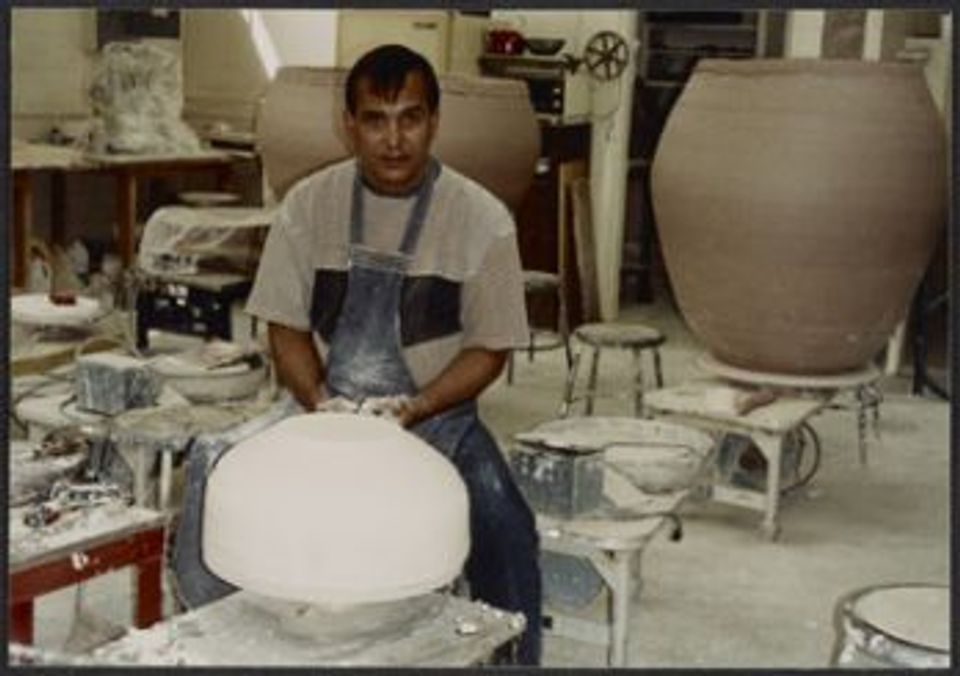 Active in

Pasadena, California, United States
Biography
Born in Garden Grove, California, Ralph Bacerra earned a B.A. degree in 1961 at Chouinard Art Institute in Los Angeles, where he studied with Vivika Heino, whom he later succeeded as chairman of the ceramics department. Bacerra is currently chairman of the ceramics department at Otis College of Art and Design in Los Angeles.
Bacerra borrows from Chinese, Japanese, and Persian pottery and fabric designs to create visually energized works in which both form and surface receive his full attention. He adorns the surface with multliayered glazes of rich colors, china paints, and lusters that exploit the curves and crevices of a vessel to its maximum decorative potential.
Kenneth R. Trapp and Howard Risatti Skilled Work: American Craft in the Renwick Gallery (Washington, D.C.: National Museum of American Art with the Smithsonian Institution Press, 1998)
Luce Artist Biography
Ralph Bacerra creates whimsical pots and vessels whose surfaces are decorated with vibrant colors and intertwining geometric shapes. His work is inspired by ancient Chinese and Islamic ceramics, as well as Japanese Imari ware. Bacerra taught at his alma mater, the Chouinard Art Institute, and at the Otis Art Institute before retiring in 1997 in order to devote more time to his own work.