Artist
Robert Arneson
born Benicia, CA 1930-died Benicia, CA 1992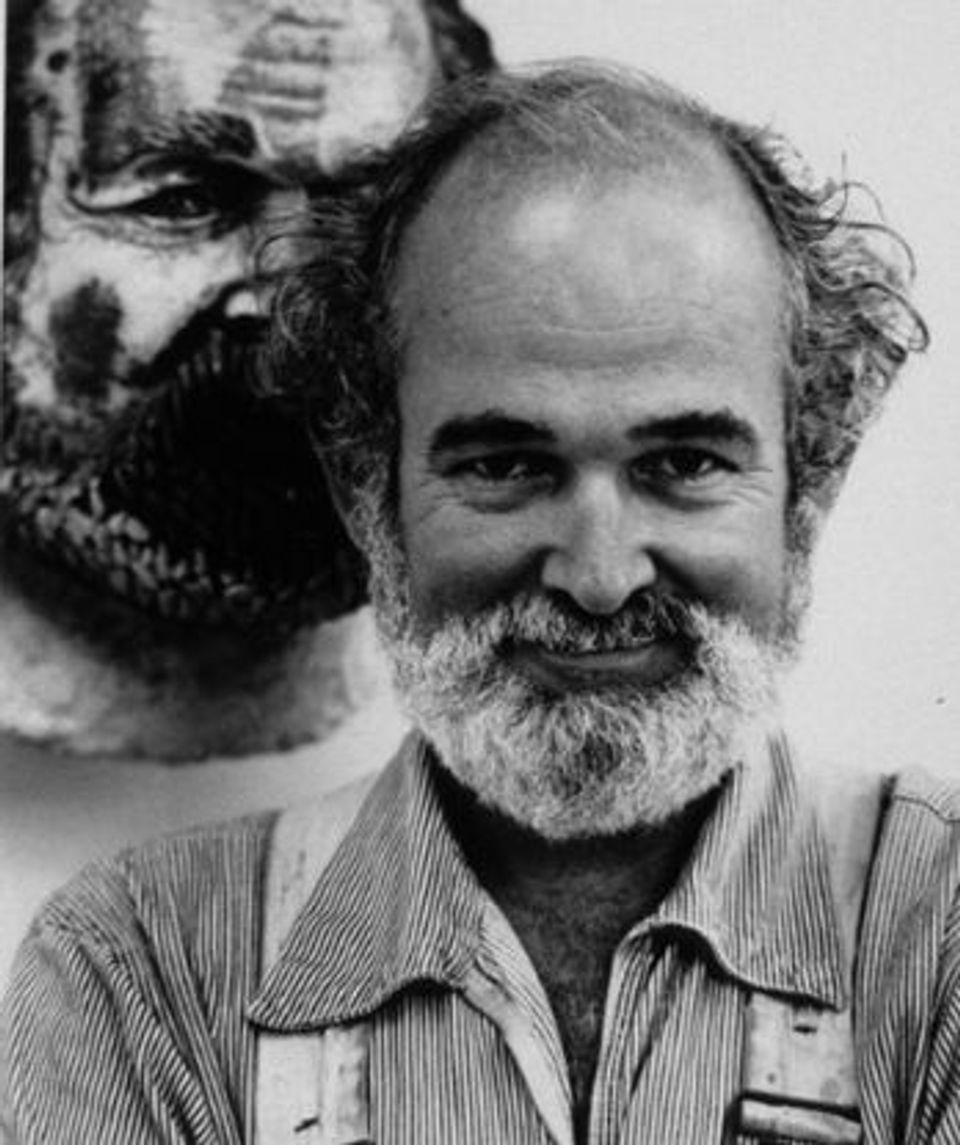 Also known as

Robert Carston Arneson
Robert C. Arneson
Biography
Feeling Pushed captures Robert Arneson at an especially stressful moment in his life. Two years earlier, he had been diagnosed with cancer, possibly caused by the chemicals contained in his art materials. He underwent surgery and was required to return to the hospital numerous times. Despite this serious threat to his health, Arneson injects humor into his self-portrait, even vulgarity. His face seems to be pushed up against a piece of transparent glass that flattens his nose into a piggish snout, while his wild hair and wrinkled features expresss the tension and anxiety that characterize his state of mind. The artist appears like a specimen prepared for a microscopic examination. Areneson frequently turned to self-portraiture as a means to examine his relationship with the world, expressing serious thought and difficult emotional content through the filter of a humorous mask.
Joann Moser Graphic Masters: Highlights from the Smithsonian American Art Museum (Washington, D.C. : Smithsonian American Art Museum, 2003)
Luce Artist Biography
As a child, Robert Arneson aspired to become a sports cartoonist, and when he was seventeen, contributed a weekly cartoon to the local newspaper. Arneson studied to become an art teacher and worked in watercolor until he discovered the ceramics of Peter Voulkos. Arneson began working in clay, making comic self-portraits in which he showed himself smoking a cigar, dressed as Santa Claus, or with his fingers up his nose; he also made portraits of friends, fellow artists, and politicians. In the 1960s and 1970s, Arneson was a leader of the funk art movement of Bay Area artists who focused on the absurdity of everyday objects. Many of his sculptures offer visual puns and sarcastic observations, and depict toasters, urinals, and bottles of soda. Late in his career, Arneson applied his dark humor and biting sarcasm to address political issues. With titles like Holy War Head and General Nuke, his sculptures of devastation and human carnage warn us about the consequences of nuclear war and the arms race.