Artist
Sarah Goodridge
born Templeton, MA 1788-died Boston, MA 1853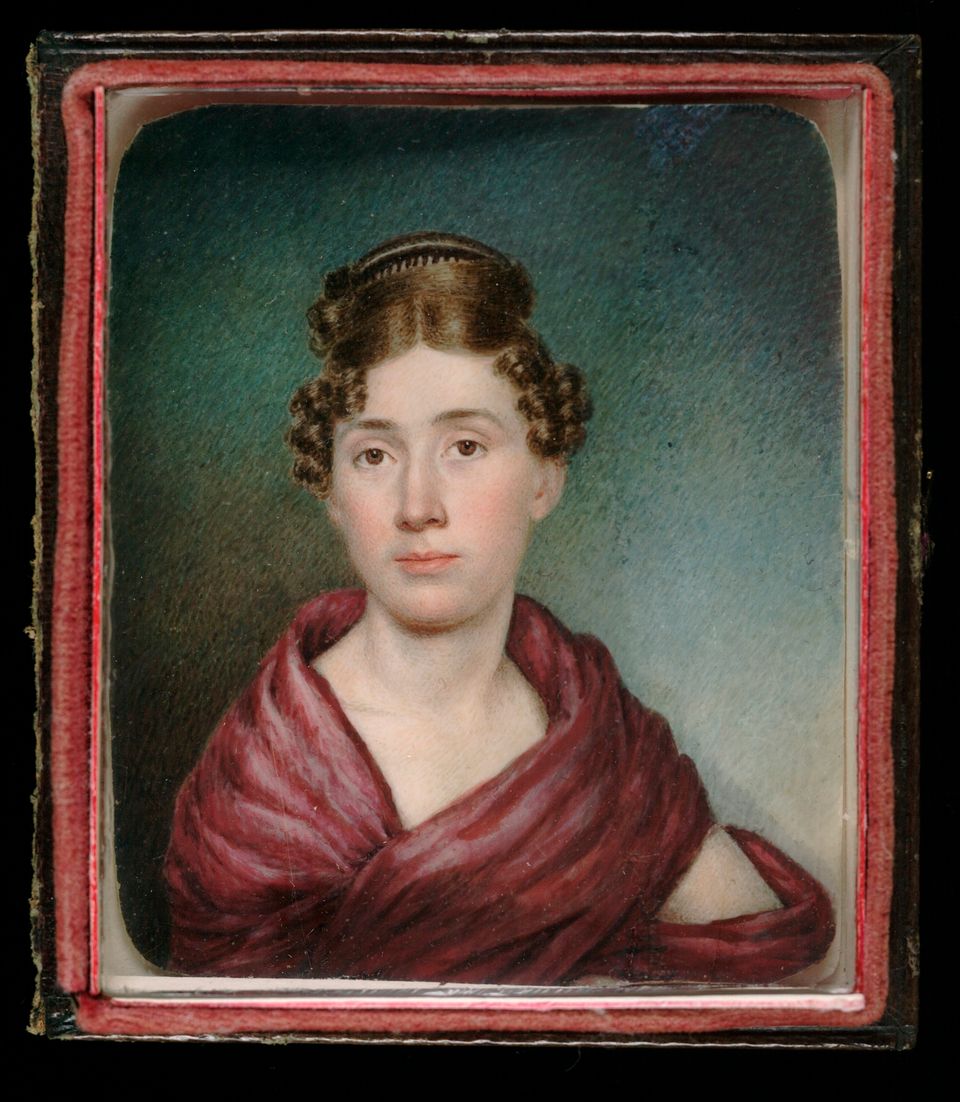 Also known as

Sarah Goodbridge
Sarah Goodrich
Biography
Sarah Goodridge was still a young girl when she developed an interest in drawing. Growing up on a farm, with little money to buy paper, she drew her earliest pictures on the sanded kitchen floor with a stick or on sheets of peeled birch bark with a pin. When she was seventeen, Goodridge moved into the household of her eldest brother and his family in Milton, Massachusetts. Although she had a few drawing lessons there, she was largely self-taught. After going to live with her sister and brother-in-law in Boston, she studied briefly with a miniature painter.
Opening her own studio in Boston in 1820, Goodrige went on to become one of the most prolific miniature painters in the city for the next thirty years. In 1820 she made the acquaintance of the noted portrait painter Gilbert Stuart, which proved to be a turning point in her career. Taken to Goodridge's studio by a mutual friend, Stuart was impressed with her work and invited her to visit his own studio. She became a frequent visitor, bringing along her unfinished pictures and benefiting immensely from his comments about them. In 1825 Goodridge painted a miniature of Stuart, which he praised as "the most lifelike of anything ever painted of him in this country."
Goodridge's career flowered in the 1820s, leading to commissions to paint U.S. Senator Daniel Webster, General Henry Lee, and other notable figures. Between 1827 and 1835, she had five exhibitions at the Boston Atheneum. A sought-after miniaturist in the city, she often turned out as many as three portraits a week. Most of her miniatures were done in watercolor on ivory. Goodridge's success enabled her to support her ailing mother for eleven years and to raise an orphaned niece. In 1850 Goodridge began to lose her eyesight and the following year gave up painting.
National Museum of American Art (CD-ROM) (New York and Washington D.C.: MacMillan Digital in cooperation with the National Museum of American Art, 1996)
Luce Artist Biography
Sarah Goodridge studied with Gilbert Stuart, and often painted miniature copies of his portraits. Although she remained unmarried, Goodridge fell in love with orator Daniel Webster, and visited him twice in Washington, during the winters of 1828 and 1841. Goodridge was able to support her mother for over a decade by painting two miniatures a week, but in her final years, failing eyesight allowed her to paint very few works.