Artist
Sonja Blomdahl
born Waltham, MA 1952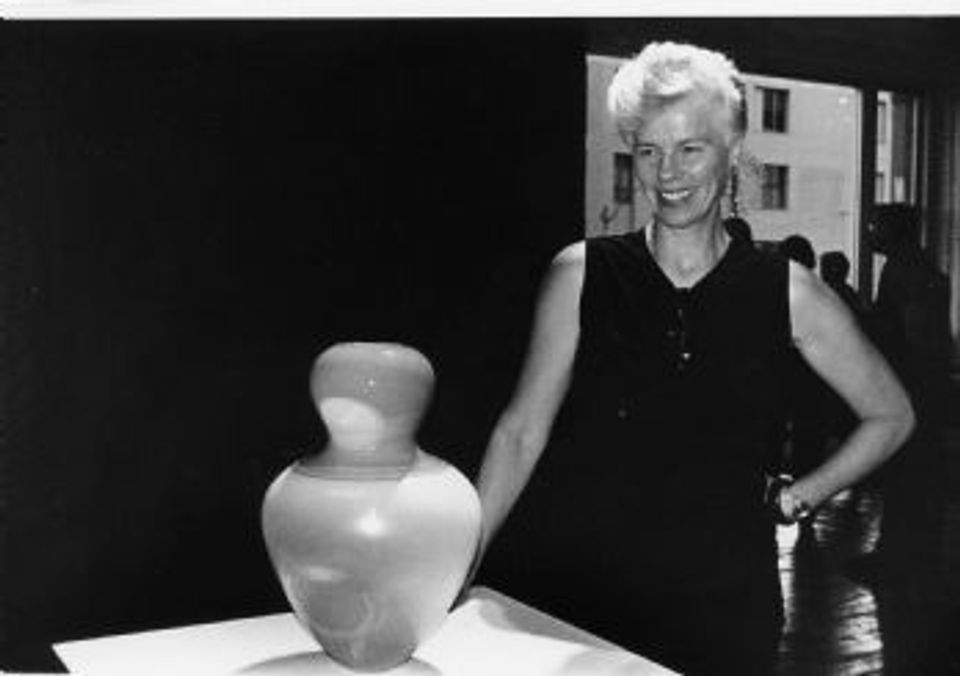 Active in

Seattle, Washington, United States
Biography
Born in Waltham, Massachusetts, Sonja Blomdahl earned a B.F.A. degree in 1974 at Massachusetts College of Art, where she studied with Dan Dailey. In 1976 she spent six months at Glasskilan, the Orrefors glass factory in Sweden. In 1978, while working as Dailey's assistant at Pilchuk Glass School in Stanwood, Washington, she observed Italian glassblower Checco Ingaro's use of the incalmo technique, which involves joining two bubbles of blown glass. This technique suited Blomdahl's exploration of symmetrical form and color in glass spheres.
Blomdahl has held teaching positions at Pratt Fine Arts Center in Seattle, Haystack Mountain School of Crafts in Deer Isle, Maine, and the Appalachian Center in Smithville, Tennessee.
Kenneth R. Trapp and Howard Risatti Skilled Work: American Craft in the Renwick Gallery (Washington, D.C.: National Museum of American Art with the Smithsonian Institution Press, 1998)
Luce Artist Biography
Sonja Blomdahl has been working in glass for more than twenty years. She was originally trained in Sweden and has been significantly influenced by the Scandinavian emphasis on clean, pure lines. Her need for color, however, comes from living in rainy Seattle since 1979: "If you go to Greece, it's all so shockingly bright and light that you don't see color. But in Seattle, color pops out against the gray." Blomdahl uses incalmo when blowing her pieces, an old Venetian technique of combining two glass bubbles into one. She has taken the process further by layering each half with two colors, creating each vessel from a total of four shimmering colors.