Artist
Theresa Bernstein
born Cracow, Austro-Hungarian Empire (now Kraków, Poland) 1890-died New York City 2002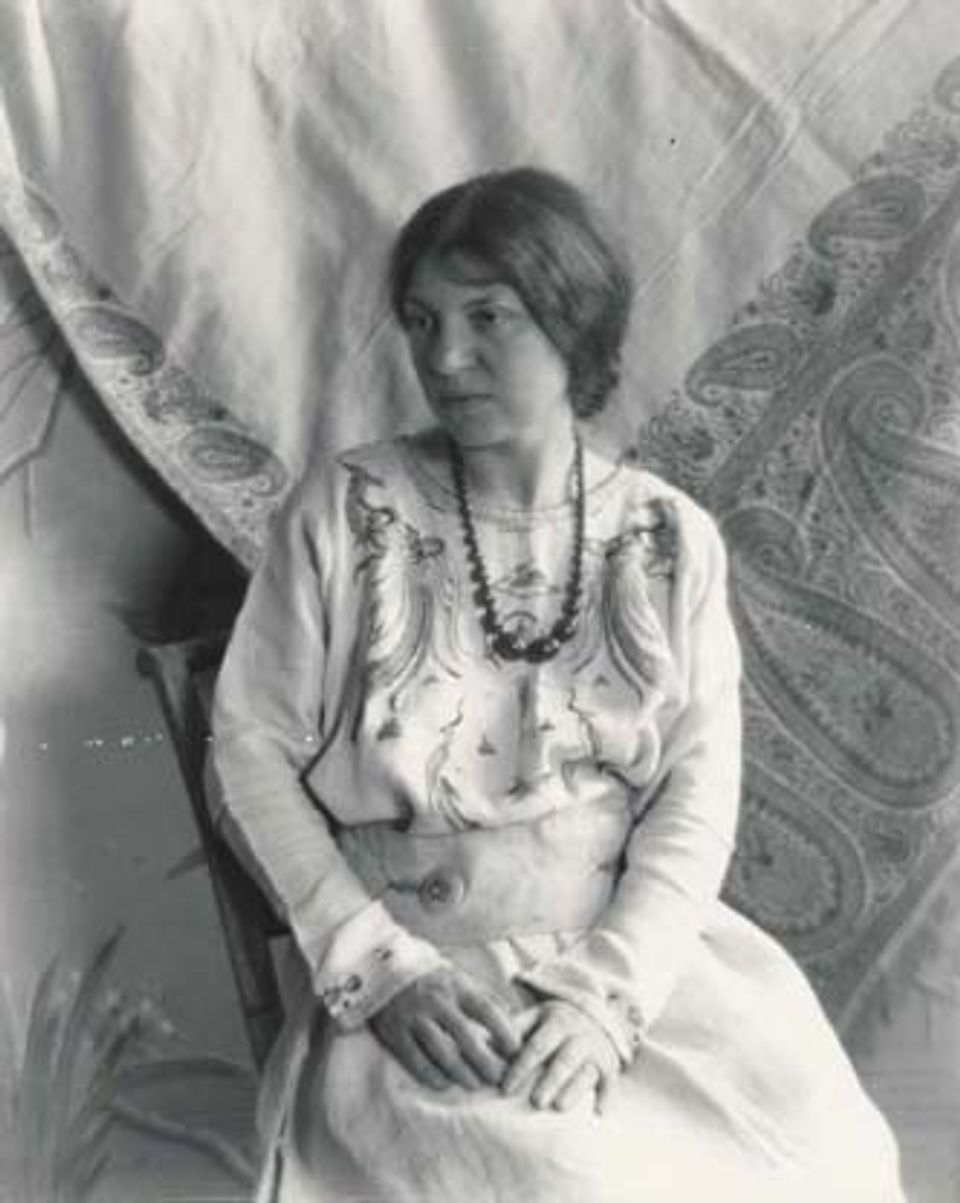 Also known as

Theresa Bernstein Meyerowitz
Mrs. William Meyerowitz
Theresa F. Bernstein

Born

Cracow, Austro-Hungarian Empire

Active in

New York, New York, United States
East Gloucester, Massachusetts, United States
Philadelphia, Pennsylvania, United States
Biography
Realist painter in the traditions of the Ashcan and New York Realism Schools, wife of William Meyerowitz. Her favorite themes included parades, beach scenes, music and the theater, as well as women at leisure and in the workplace. In the 1920s, her sensitive and sympathetic depictions of everyday life brought her critical acclaim that declined as she turned her attention to promoting her husband's work and as Abstract Expressionism gained momentum.
Joan Stahl American Artists in Photographic Portraits from the Peter A. Juley & Son Collection (Washington, D.C. and Mineola, New York: National Museum of American Art and Dover Publications, Inc., 1995)
Luce Artist Biography
Theresa Bernstein found early recognition for her art in her hometown of Philadelphia, Pennsylvania, when she received a scholarship to the Philadelphia School of Design for Women (now Moore College of Art and Design). Her studies continued when she moved to New York in 1912 to attend the Art Students League. There she befriended and worked with important American artists such as William Merritt Chase, Robert Henri, and later John Sloan, Stuart Davis, and Edward Hopper. Bernstein and her husband, artist William Meyerowitz, lived near Times Square and Central Park, allowing her to capture scenes of urban life, includng parades, parks, and concerts. She matched the vitality of her subjects with large, sweeping brushstrokes and bold colors.
Bernstein and Meyerowitz often summered in Gloucester, Massachusetts, where she completed many of her beach and harbor scenes. It was important to Bernstein that she always maintain a contemporary approach to her work, which she continued for nearly one hundred years until her death in 2002.