Artist
Toots Zynsky
born Boston, MA 1951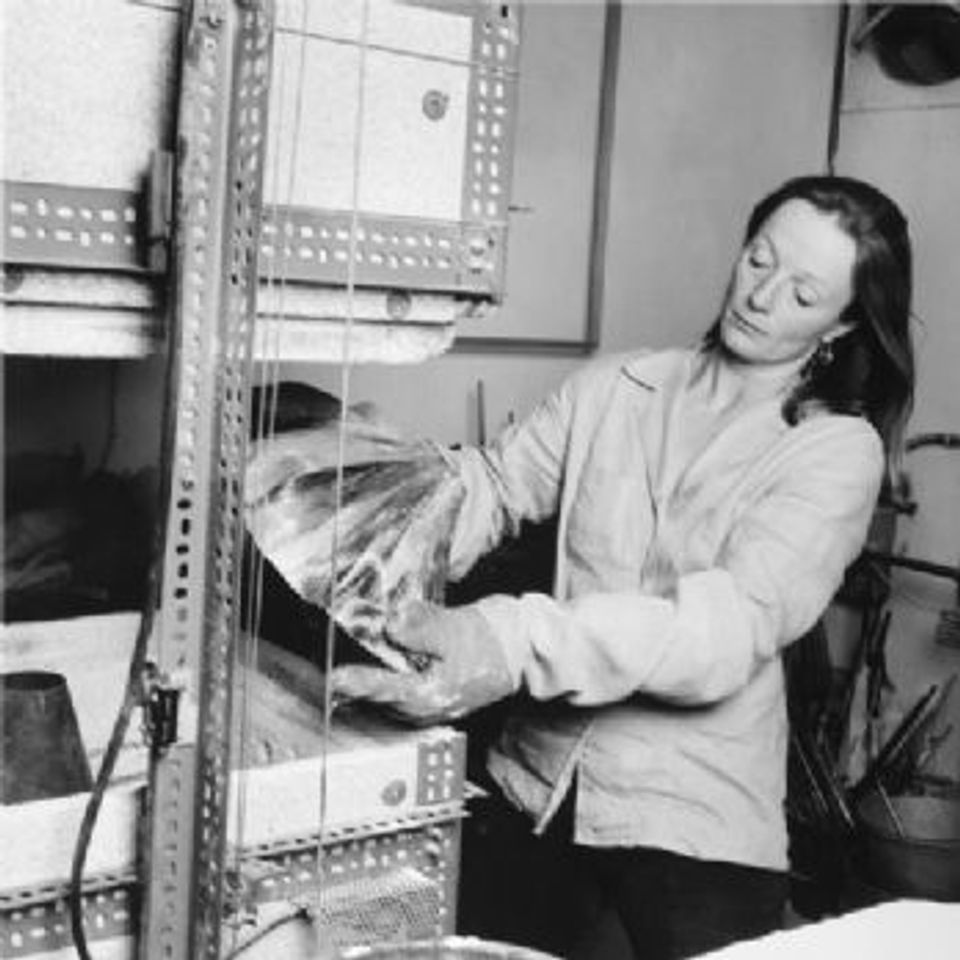 Biography
Toots Zynsky was born Mary Ann, but was called Toots almost from birth. She earned her BFA at the Rhode Island School of Design then went to Seattle to study with Dale Chihuly at the Pilchuck Glass School. Since then, she has returned to Pilchuck as a teacher.
In the mid-1980s, she spent six months in Ghana, on a special research project, recording Ghanaian music. In 1995, her work was shown at special exhibitions in Tokyo, Zurich, Italy, Philadelphia, and Chicago.
Luce Artist Biography
Toots Zynsky created the unique filet-de-verre technique, a process of pulling very fine threads from glass canes that she uses to form bold and organic vessels. While Zynsky was living in Amsterdam, the Dutch inventor Mathijs Teunission Van Manen visited her studio to see this technique. Surprised at how time-consuming the work was, he mechanized the process with a specially engineered machine inspired by fiber-optic technology. Zynsky designed the torch for the 2002 Paralympic Games, fashioning delicate layers of fibers into a prosthetic limb that symbolized the athletes' strength and achievement.