Artist
Wendell Castle
born Emporia, KS 1932-died Scottsville, NY 2018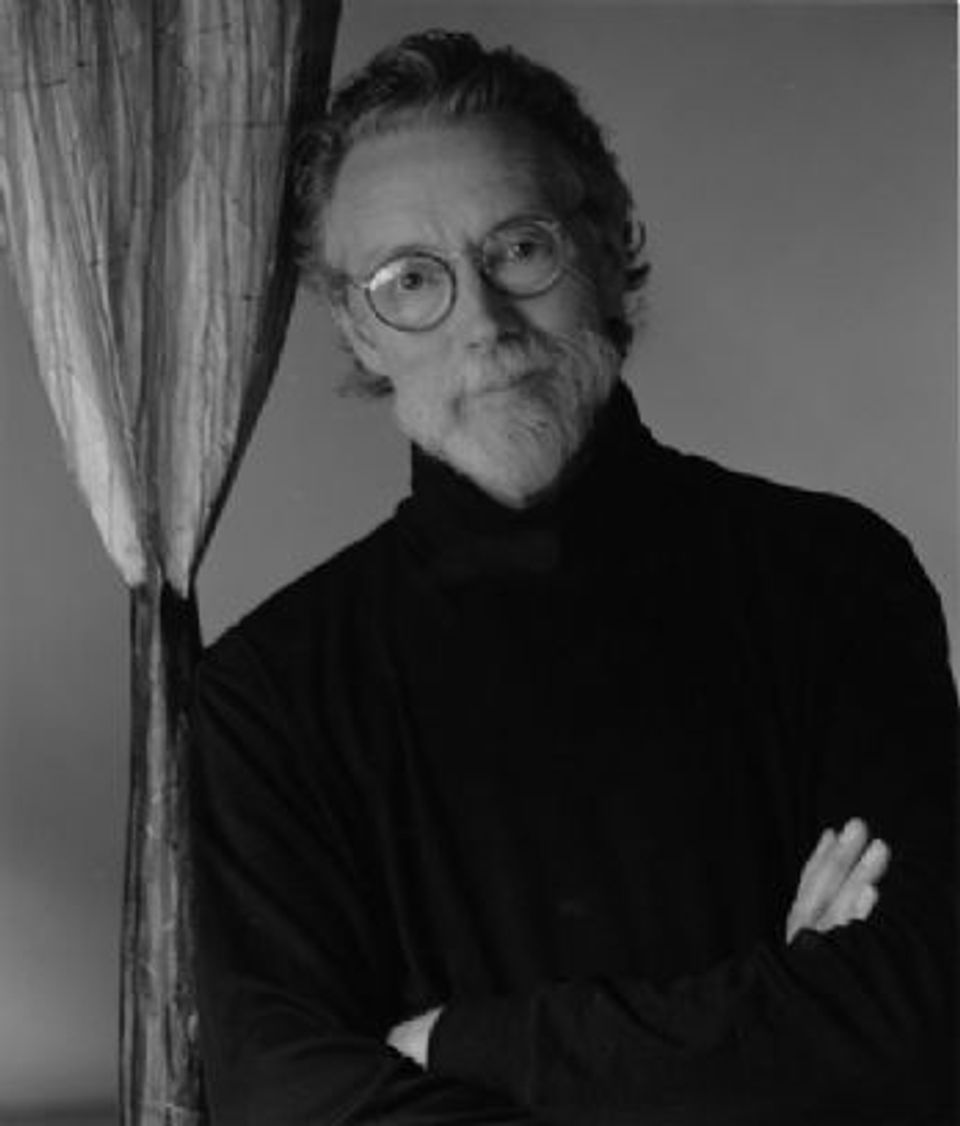 Biography
Born in Emporia, Kansas, Wendell Castle earned a B.F.A. degree in sculpture in 1958 and an M.F.A. in industrial design in 1961 at the University of Kansas. From 1962 to 1969 Castle taught at the Rochester Insititute of Technology and then joined the faculty of the State University of New York in Brockport. In 1980 he established the Wendell Castle School, a nonprofit educational institution offering instruction in furniture design and fine woodworking. In 1988 the school was incorporated into the furniture making program at Rochester Insitutue of Technology.
A self-taught craftsman, Castle has been in the forefront of contemporary art furniture design for more than three decades. Renowned for his superb workmanship and his development of lamination techniques, Castle creates furntiure that combines exotic materials and imaginative designs with a whimsical approach to his craft.
Kenneth R. Trapp and Howard Risatti Skilled Work: American Craft in the Renwick Gallery (Washington, D.C.: National Museum of American Art with the Smithsonian Institution Press, 1998)
Artist Biography
A Kansan, born in Emporia in 1932, Wendell Castle attended the University of Kansas to earn a BFA in Industrial Design. "I could see after a brief industrial design job that no one was really interested in making things of sort of experimental or unusual nature … the only way I could make what I wanted to make was to make it myself."
"At that point I went into sculpture … and some of these pieces … quite by accident ended up by looking a bit like strange pieces of furniture with seats at the wrong heights and things like this.… That idea interested me and I began to go in that direction." Castle graduated from the from the University of Kansas with a MFA in Sculpture in 1961, moved to Rochester, New York, and began teaching at the School of American Craftsmen, Rochester Institute of Technology.
He proceeded to build up "a working vocabulary with wood" until he could make what he wanted in the way of sculptural forms that are useful as furniture. Castle's furniture concepts evolve chiefly from concern with support and are realized through three different approaches. The first is to treat the support, or base, sculpturally and as one with the sides and top, letting its form grow up and down and around like a living thing. The second is to allow a small base, anchor it to the floor, and— like a plant that will "come up with one very small stalk and still have lots of flowers,"—have it support several functional units of chair, table, lamp, desk, etc. The third approach is to eliminate a base entirely and fasten to the wall or ceiling a sculptural support that flows into useful surfaces of table or chair. The first approach is usually applied to separate, free-standing pieces of furniture; the second and third only can be used in more or less permanent installations.
Because laminating so greatly increases the natural strength of wood, Castle can make extraordinary demands on the wood he uses. His designs begin in the sketch book and most furniture pieces begin with an inch-thick layer of perfectly smoothed wood, growing upward course by course until a rough form is built, very close to finished size. He carves the convex areas with a chain saw dragged over the surface, and finishes with power chisels, routers, and other tools to make the subtle changes "you make because you want the piece really perfect." The final, week-long sanding job he turns over to his one helper. Castle works on several pieces at a time, moving from one to another as he sees clearly what to do next on each.
From the beginning Wendell Castle's work has been impossible to categorize, combining as it does a blend of sculpture and furniture that cannot be comfortably defined as one or the other. His layered creations built of countless individual pieces of wood become strikingly tree-like in their deliberate roundness and strong, slow curves. Castle defines his work as sculpture, with an added ingredient—"it performs some useful function in addition to, I hope, being beautiful."
As the youngest of this group of five contemporary craftsmen, Wendell Castle reflects changes in our educational system that today make it simpler to find a vocation as a craftsman. He is a person completely at home in what he does. Now living in Scottsville, he is Chairman of the Sculpture Department at the State University of New York in Brockport. In addition to teaching, Castle works continually on commissioned pieces and experiments with new ideas, recently introducing plastic furniture forms to be made and sold in signed editions.
None of the rooms Castle has done so far is as complete as the environments he hopes to make—"some really sizeable sort of control situation things where I could build more pieces that go together and have complete control over a room, doing it just the way I want it, including door handles and door frames and windows and windowsills and baseboards … where I pick out the glass in the window and really do the whole thing right."
Woodenworks: Furniture Objects by Five Contemporary Craftsmen. (St. Paul, Minn.: Minnesota Museum of Art with the National Collection of Fine Arts, Smithsonian Institution, 1972)
Luce Artist Biography
Wendell Castle started his career in the postwar era of abstract art and "boomerang" tables. He believes that furniture should have the same impact as a piece of sculpture, and although he wants to challenge the old idea of "four legs and a top," his pieces are still crafted in the tradition of the master cabinetmakers of the eighteenth century. The lyrical shapes and natural coloration in his furniture evoke the trees from which the wood came.