Artist
William Hawkins
born Union City, KY 1895-died Dayton, OH 1990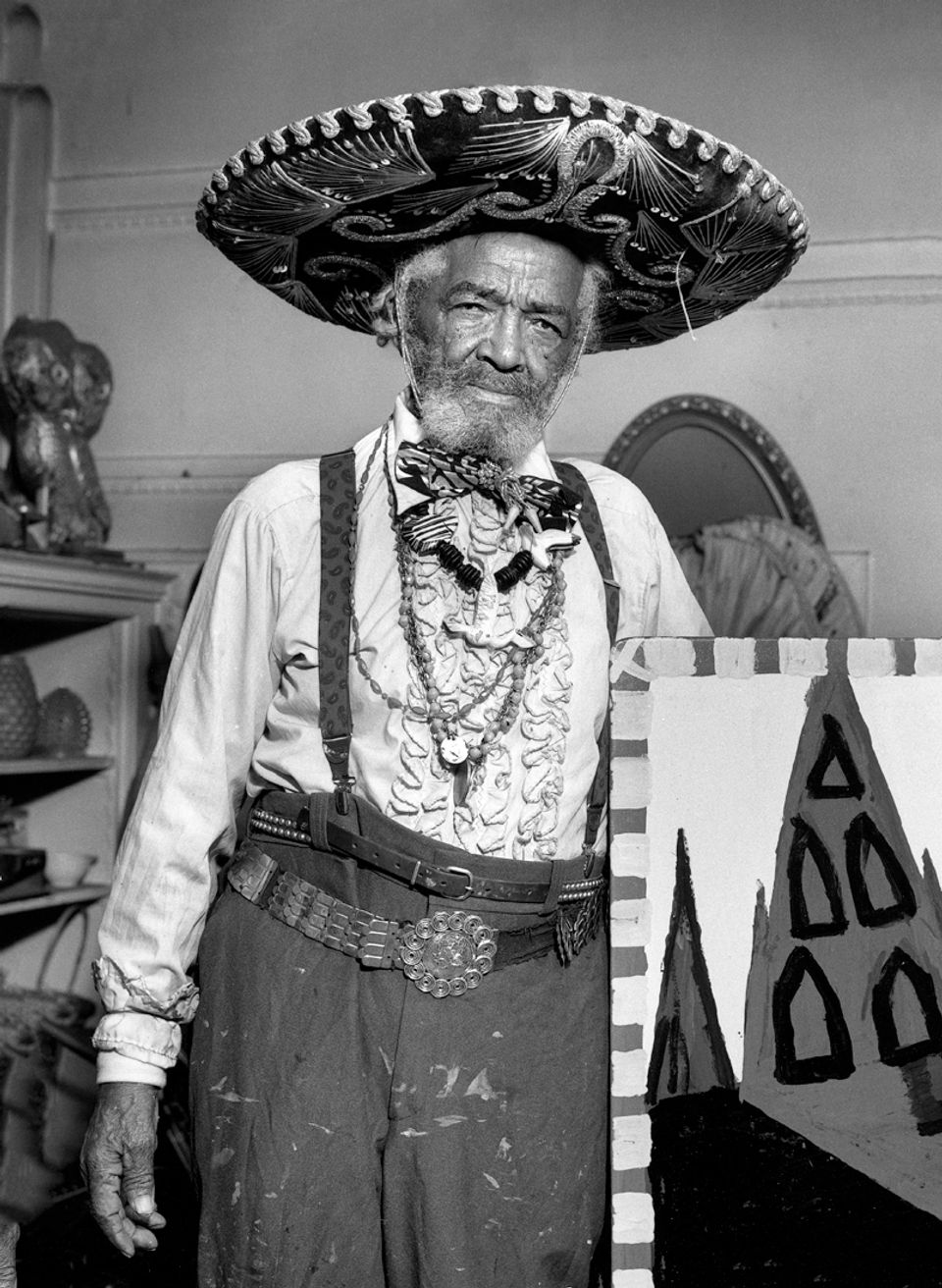 Biography
William Hawkins was raised on a farm in Kentucky and learned to draw by copying illustrations from horse-auction announcements and calendar pictures. When he was twenty-one, he moved to Columbus, Ohio, where he painted the cityscapes and fantastic animals for which he is best known.
This image of the stadium at Ohio State University is based on an aerial photograph that Hawkins found in a history of the city of Columbus. It is typical of his use of photographs and illustrations for inspiration. His buildings and other urban views focus primarily on the city's local structures, a sort of personal history book of Columbus.
Hawkins painted his earliest large works on scavenged board, which he found on construction sites near his home. The frames are constructed of cast-off pieces of wood molding nailed directly to the painted panel. In spite of his age, Hawkins retained the vitality and enthusiasm of youthful discovery, and said he drew "for all the young people in the United States."(1) As an affirmation of his spirit for life, he signed many paintings with his birthdate, July 27, 1895.
1. Gary J. Schwindler, "William L. Hawkins: Myth in the Making?," Dialogue (July–August 1988):13.
Lynda Roscoe Hartigan Made with Passion: The Hemphill Folk Art Collection in the National Museum of American Art (Washington, D.C. and London: National Museum of American Art with the Smithsonian Institution Press, 1990)