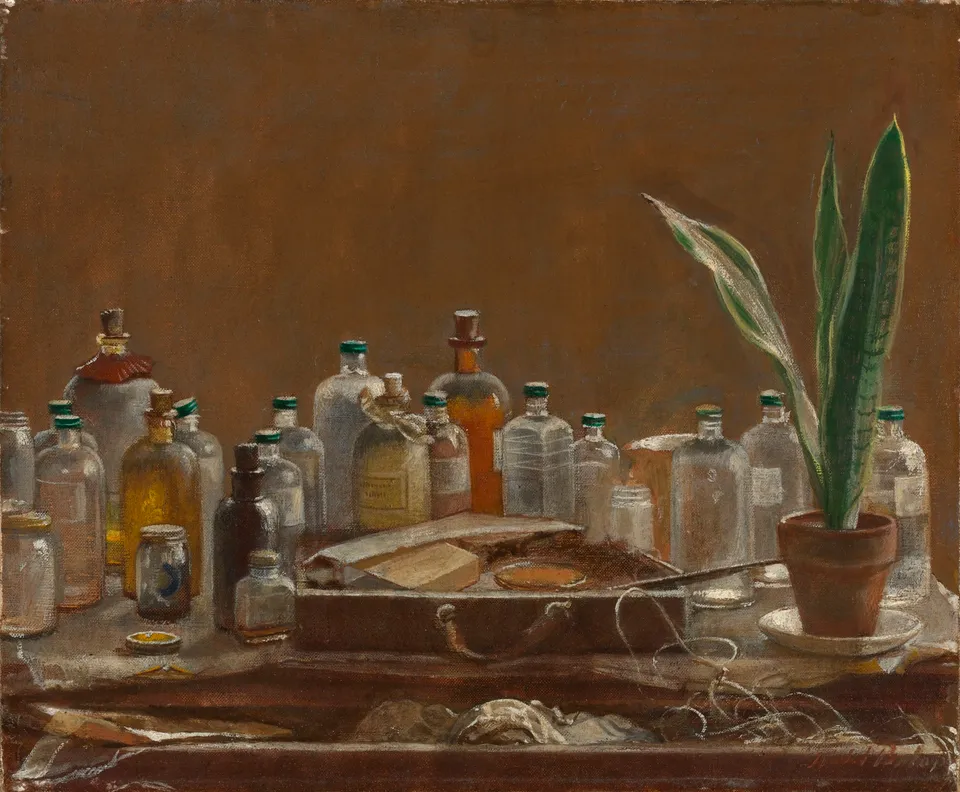 Copied
Isabel Bishop,
Artist's Table
, 1931, oil on canvas,
14
5
⁄
8
x
17
1
⁄
2
in. (
37
.
2
x
44
.
5
cm.), Smithsonian American Art Museum, Gift of the Sara Roby Foundation, 1986.6.6
Title

Artist's Table

Artist

Dimensions

14

5

⁄

8

x

17

1

⁄

2

in. (

37

.

2

x

44

.

5

cm.)

Credit Line

Gift of the Sara Roby Foundation

Mediums

Mediums Description

oil on canvas

Classifications

Keywords

Still life — art tool
Still life — furniture — table
Still life — other — container

Object Number

1986.6.6
Bishop's impeccable draftsmanship brought her recognition in the 1930s as one of the outstanding urban realists of the Fourteenth Street School, a group named for the area where Bishop, Reginald Marsh, Raphael Soyer, and several other artist friends portrayed the local scene. Artist's Table offers an intimate glimpse of Bishop's studio; the casual disarray of the painting table and partly opened drawer reveal the private space in which the artist worked.


Modern American Realism: The Sara Roby Foundation Collection, 2014
Luce Center Label
Isabel Bishop painted a "behind-the-scenes" glimpse of her studio, where old-fashioned glass bottles and muted shades of brown, orange, and gray conjure the rich smells of linseed oil and turpentine. The clutter of bottles and boxes, lit with raking light in a dusky space, evokes Bishop's more famous figural paintings, which often show crowds of people milling about in lively urban spaces.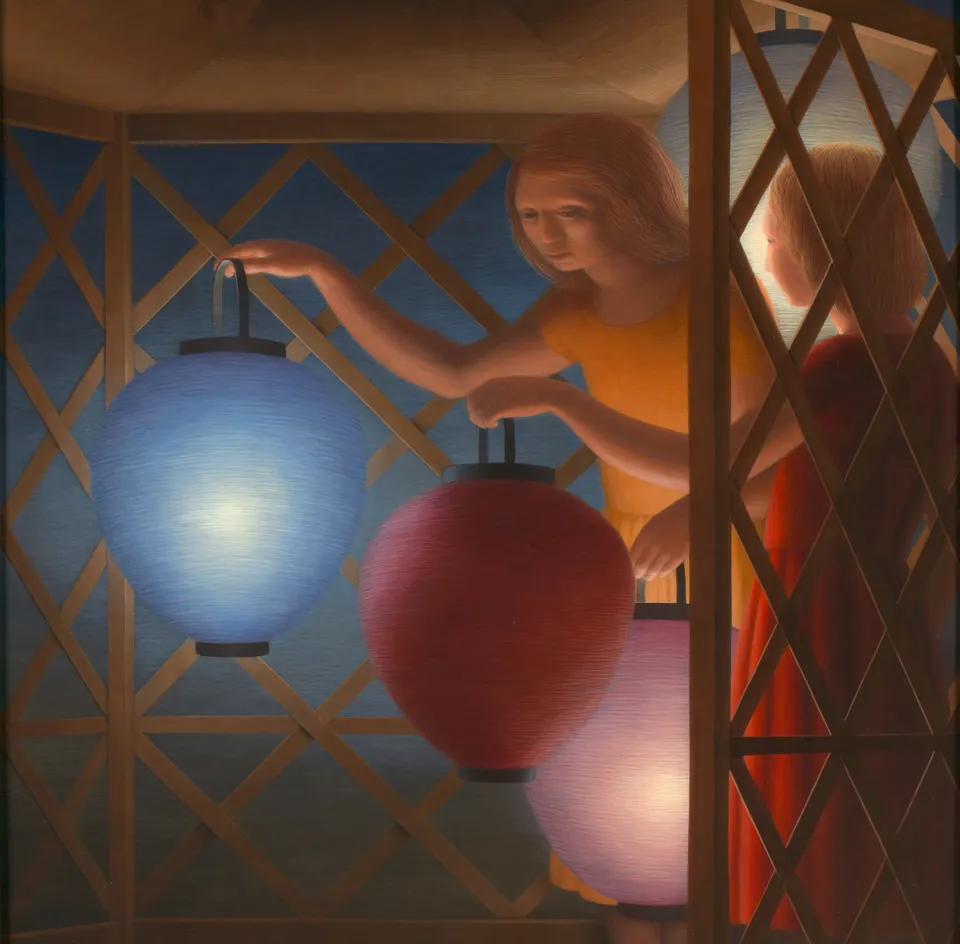 October 20, 2018
–
November 28, 2018
This exhibition presents some of the most treasured paintings and sculpture from SAAM's permanent collection, including artworks by Will Barnet, Isabel Bishop, Paul Cadmus, Edward Hopper, Yasuo Kuniyoshi, Jacob Lawrence, George Tooker, among others.