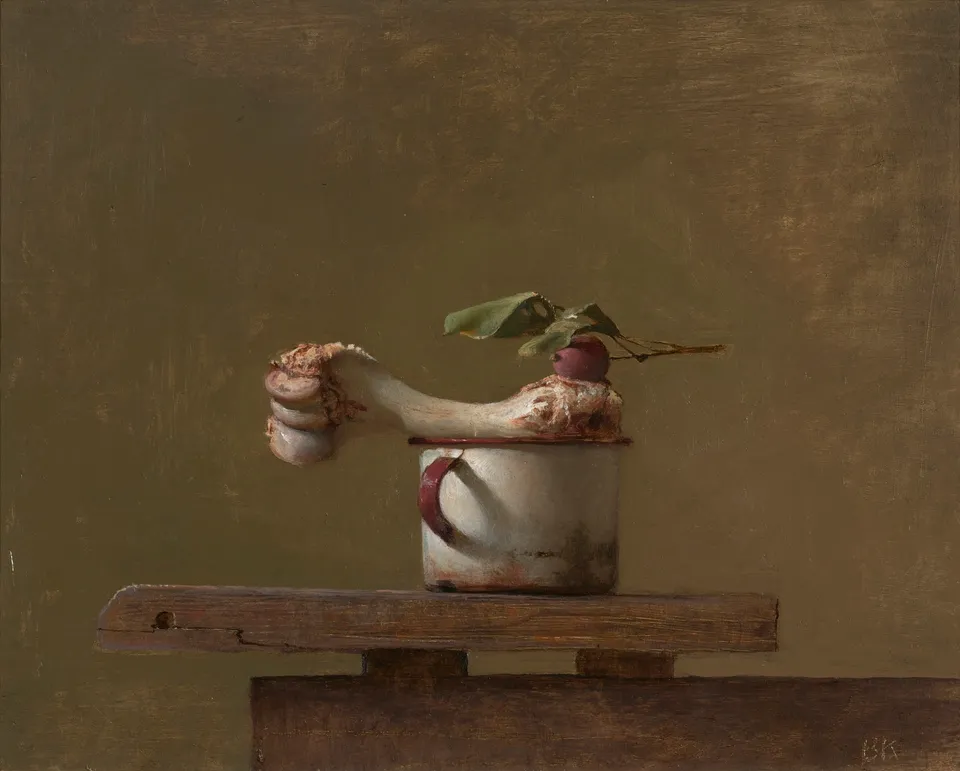 Copied
Bruce Kurland,
Bone, Cup and Crab Apple
, 1972, oil on fiberboard,
8
1
⁄
8
x
10
in. (
20
.
6
x
25
.
4
cm.), Smithsonian American Art Museum, Gift of the Sara Roby Foundation, 1986.6.94
Title

Bone, Cup and Crab Apple

Artist

Dimensions

8

1

⁄

8

x

10

in. (

20

.

6

x

25

.

4

cm.)

Credit Line

Gift of the Sara Roby Foundation

Mediums

Mediums Description

oil on fiberboard

Classifications

Keywords

Still life — fruit — apple
Animal — other — skeleton
Still life — other — dish

Object Number

1986.6.94
Bruce Kurland painted tiny still lifes of birds, flowers, fruit, game, and sometimes the debris of contemporary life (beer cans, Coke bottles). His choice of subject matter and the consummate realism of his technique reflected a fascination with Chardin and the Dutch still-life tradition in which ordinary objects take on symbolic significance. In Bone, Cup and Crab Apple, Kurland placed aging objects---a wilting crab apple, a bone with dried sinew, and a chipped, rusted cup---in the center of the panel. Like the memento mori of seventeenth-century Dutch painting, this small panel speaks to the passage of time and the precariousness of life.


Modern American Realism: The Sara Roby Foundation Collection, 2014
Luce Center Label
Bruce Kurland painted this still life while he was living in the town of Curriers in Wyoming County, New York. He felt that the city offered dismal prospects for a representational painter and moved to the countryside, where he painted images that focused on simple objects "being revealed by light." Here, the dried bone, shriveled crab apple, and rusty cup emphasize the transformation of both natural and manmade materials over time. The dark, empty background highlights the delicacy and transitory nature of these strange objects.
Luce Object Quote
"One of the greatest evidences of life is change. The petals of a flower might get brown, nothing stays the same, nothing is still---only in pictures." The artist, quoted in Bruce Kurland: Watercolors and Paintings, Claude Bernard Gallery, 1986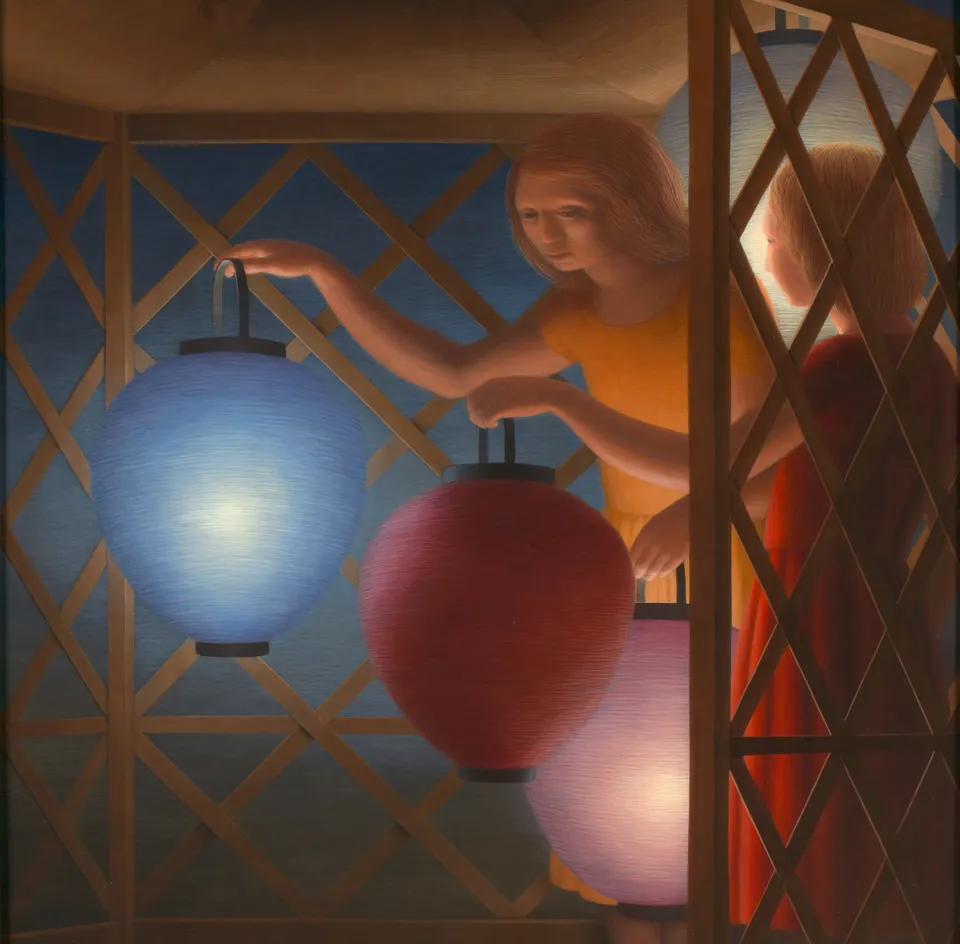 October 20, 2018
–
November 28, 2018
This exhibition presents some of the most treasured paintings and sculpture from SAAM's permanent collection, including artworks by Will Barnet, Isabel Bishop, Paul Cadmus, Edward Hopper, Yasuo Kuniyoshi, Jacob Lawrence, George Tooker, among others.