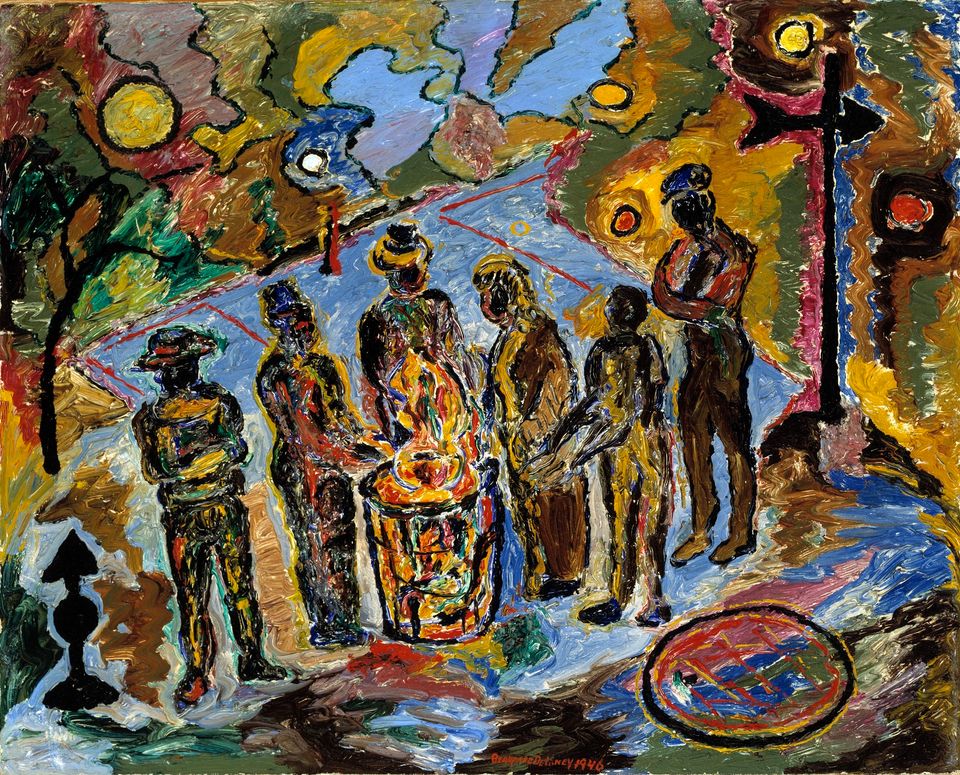 Copied
Beauford Delaney,
Can Fire in the Park
, 1946, oil on canvas,
24
x
30
in. (
61
.
0
x
76
.
2
cm.), Smithsonian American Art Museum, Museum purchase, 1989.23
Title

Can Fire in the Park

Artist

Dimensions

24

x

30

in. (

61

.

0

x

76

.

2

cm.)

Markings

bottom edge center in red oil paint: Beauford Delaney 1946 back lower left corner typed in black ink on round sticker: 161 back on white foamcore backing in upper left printed and typed: Salander-O'Reilly Galleries, Inc./22 East 80 Street New York NY 10021/...

Credit Line

Museum purchase

Mediums

Mediums Description

oil on canvas

Classifications

Keywords

Figure group
Landscape — park
State of being — other — poverty

Object Number

1989.23
Can Fire in the Park is as much a swirling vignette of thickly applied paint as it is an image of a place. Delaney developed a vocabulary of signs -- streetlights, fire hydrants, manhole covers, and zigzagging fire escapes -- that became emblematic riffs on city life. In Can Fire, the bright yellow orbs of streetlamps and the glow of the moon against a cloud-filled night sky and hear from the fire embrace the men with waves of color and light. Delaney struggled financially for most of his life, so this empathetic scene may also represent a night he once spent on a park bench and the amity he shared with other homeless men.

African American Art: Harlem Renaissance, Civil Rights Era, and Beyond, 2012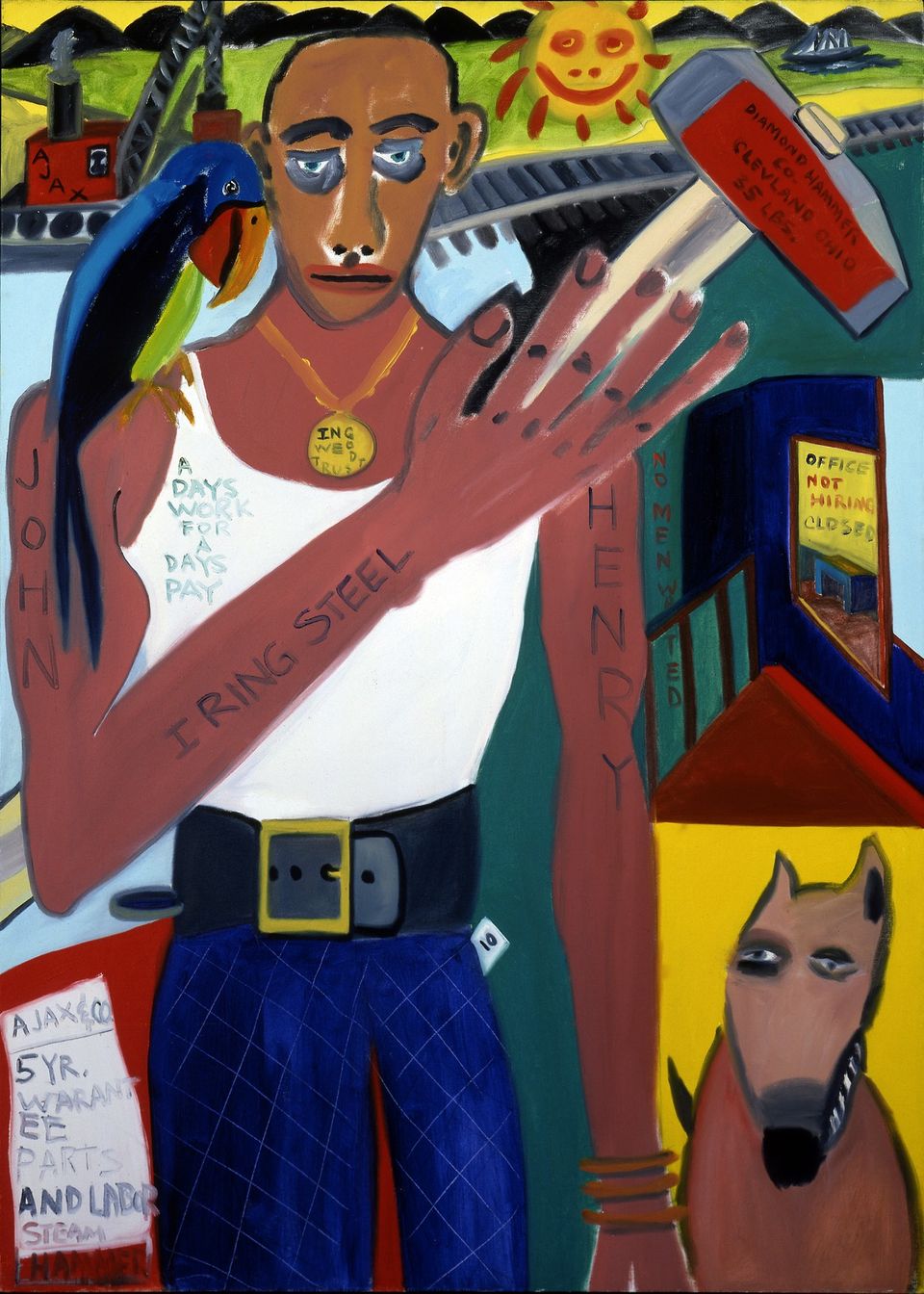 January 18, 2019
–
January 18, 2019
The Smithsonian American Art Museum is home to one of the most significant collections of African American art in the world.