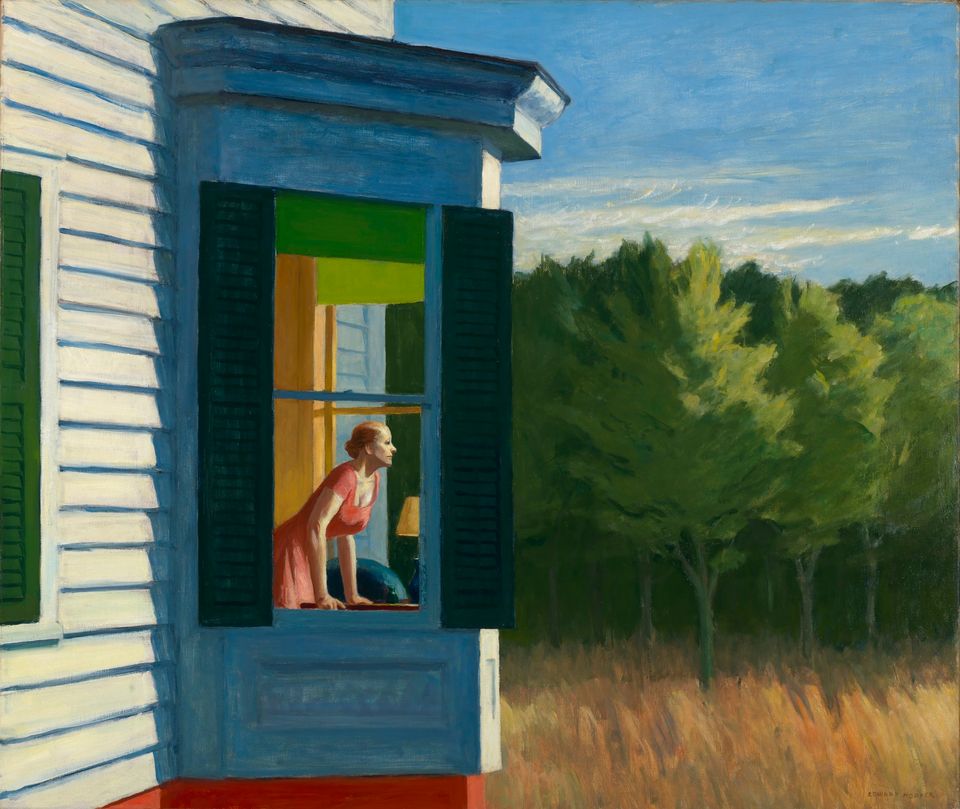 Copied
Edward Hopper,
Cape Cod Morning
, 1950, oil on canvas,
34
1
⁄
8
x
40
1
⁄
4
in. (
86
.
7
x
102
.
3
cm.), Smithsonian American Art Museum, Gift of the Sara Roby Foundation, 1986.6.92
Title

Cape Cod Morning

Artist

Location

Dimensions

34

1

⁄

8

x

40

1

⁄

4

in. (

86

.

7

x

102

.

3

cm.)

Markings

lower right: EDWARD HOPPER

Credit Line

Gift of the Sara Roby Foundation

Mediums

Mediums Description

oil on canvas

Classifications

Highlights

Keywords

Figure
Landscape — time — morning
Landscape — Massachusetts — Cape Cod
Figure female — knee length
Architecture Exterior — detail — window
Architecture Exterior — domestic — house

Object Number

1986.6.92
In Cape Cod Morning, a woman looks out a bay window, riveted by something beyond the pictorial space. She is framed by tall, dark shutters and the shaded façade of the oriel window. The brilliant sunlight on the side of the house contrasts with the blue sky, trees, and golden grass that fill the right half of the canvas. The painting tells no story; instead, the woman's tense pose creates a sense of anxious anticipation, and the bifurcated image implies a dichotomy between her interior space and the world beyond.


Modern American Realism: The Sara Roby Foundation Collection, 2014
Publication Label
Edward Hopper is one of America's best known and most time-honored artists. A realist who was internationally acclaimed during his lifetime, Hopper painted characteristic American subjects, from movie theaters and restaurants to New England lighthouses. The still pose of the figure and dramatic light and shadow in Cape Cod Morning evoke tense anticipation in an isolated place.
Smithsonian American Art Museum: Commemorative Guide. Nashville, TN: Beckon Books, 2015.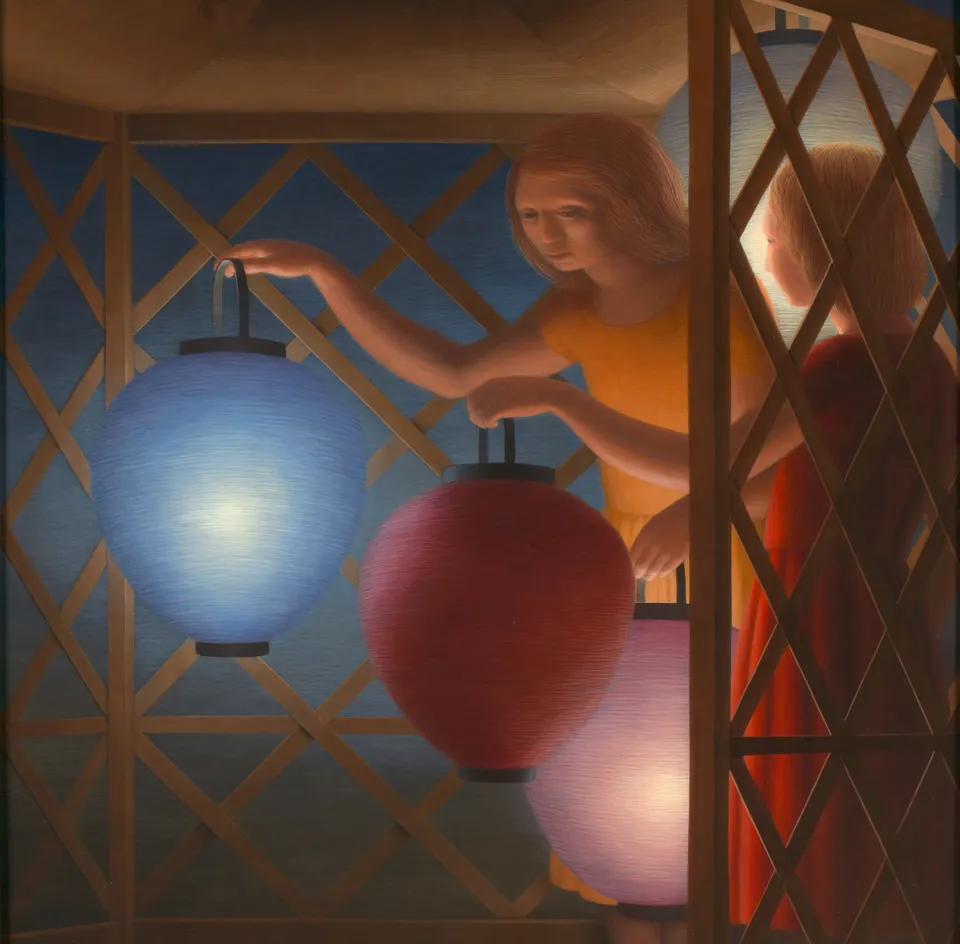 October 20, 2018
–
November 28, 2018
This exhibition presents some of the most treasured paintings and sculpture from SAAM's permanent collection, including artworks by Will Barnet, Isabel Bishop, Paul Cadmus, Edward Hopper, Yasuo Kuniyoshi, Jacob Lawrence, George Tooker, among others.