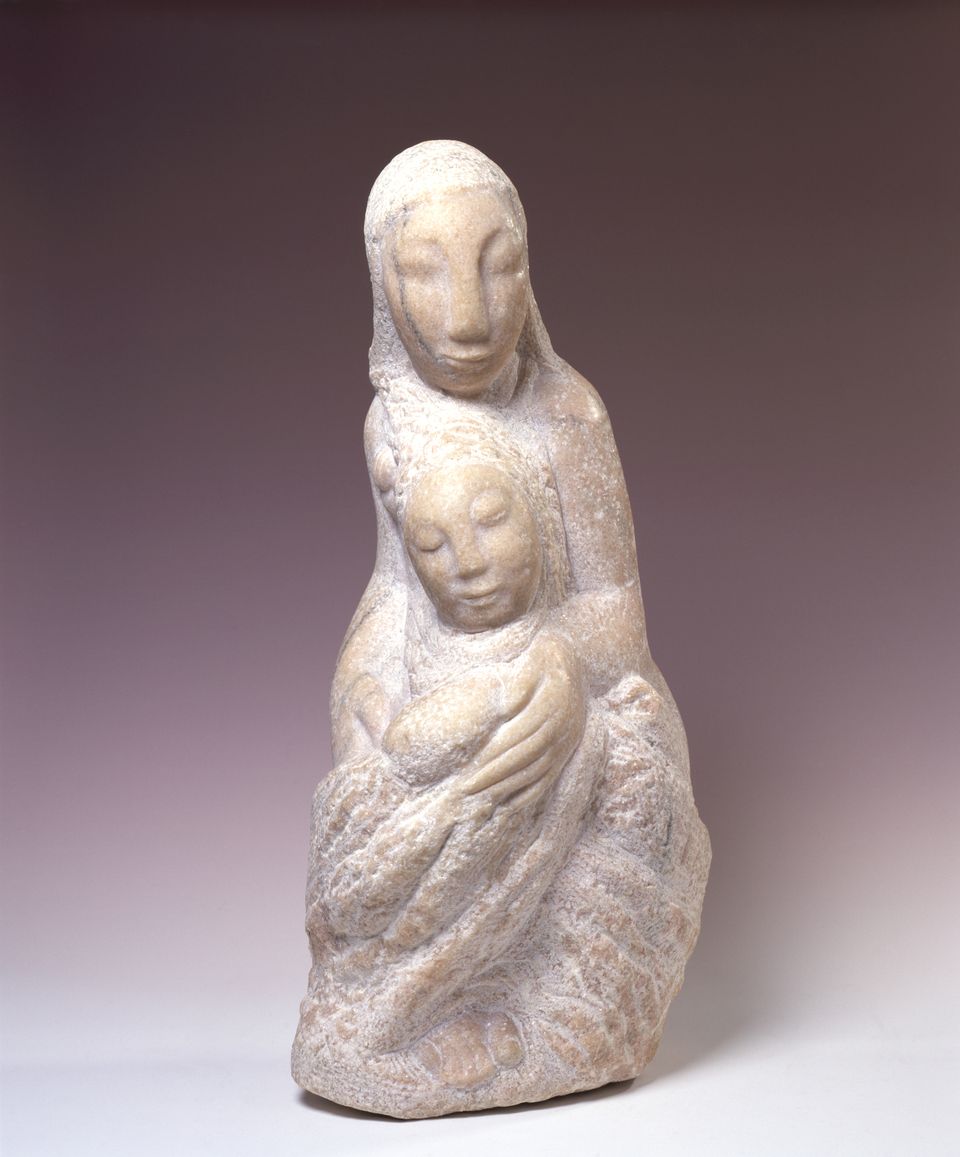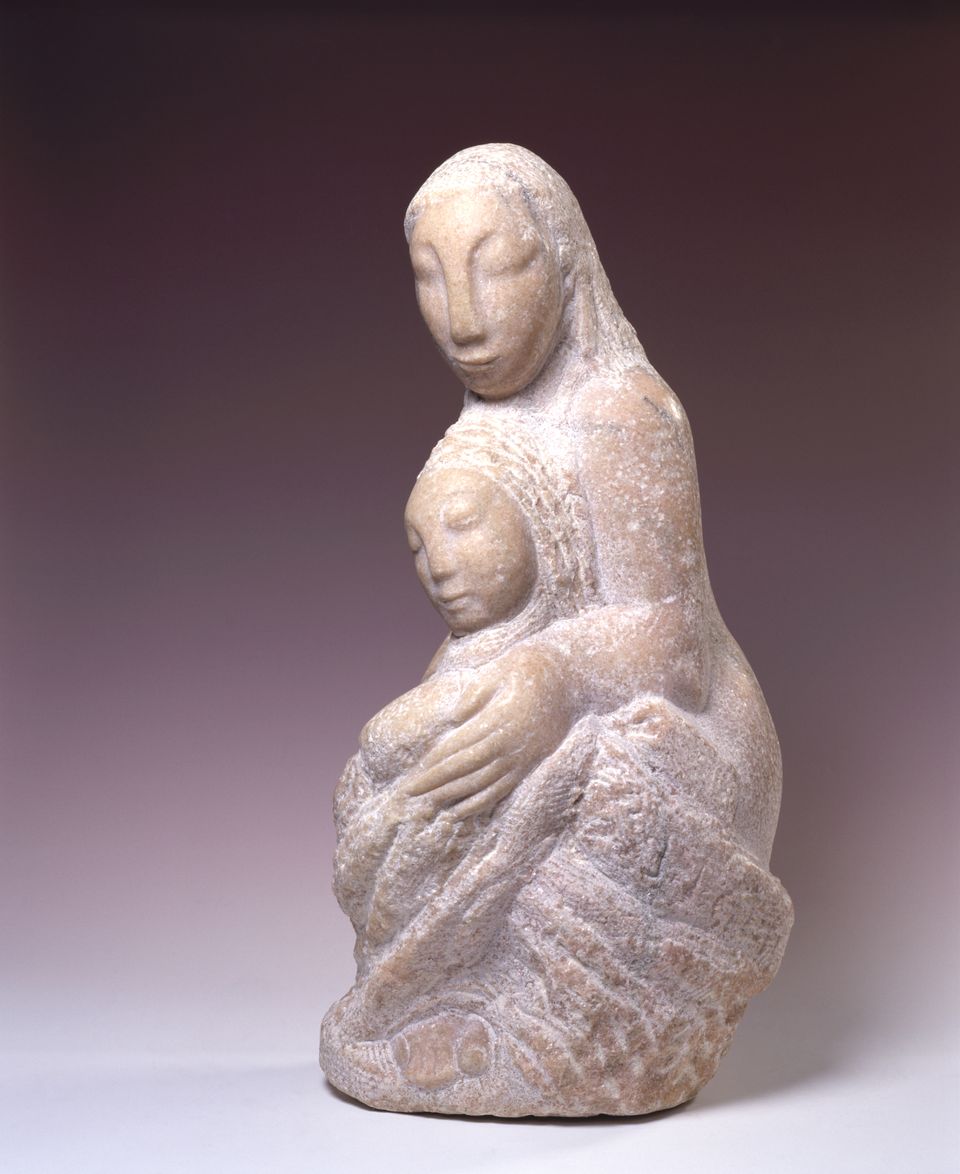 Copied
José de Creeft,
Continuite
, 1958, marble, Smithsonian American Art Museum, Gift of the Sara Roby Foundation, 1986.6.20
Title

Continuite

Artist

Location

Dimensions

26

x

12

1

⁄

2

x

11

1

⁄

2

in. (

66

.

0

x

31

.

7

x

29

.

2

cm.)

Credit Line

Gift of the Sara Roby Foundation

Mediums

Mediums Description

marble

Classifications

Keywords

Figure group — female and child

Object Number

1986.6.20
In found-object assemblages and semi-abstractions carved in stone and wood, de Creeft revealed the emotional states that characterize human experience. In
Continuit
é the bodies of mother and child are one, reflecting the physicality of their inseparable bond.

Modern American Realism: The Sara Roby Foundation Collection, 2014
Luce Center Label
José de Creeft felt that the direct carving method allowed him to "release" the form already in the material. He believed that the slow technique prevented him from expending all of his creative energy at once, and allowed the work to evolve. The pink marble of Continuité is smooth and polished in some places, rough and chalky in others, as if the form were emerging from the stone. The "continuity" in the title applies to many aspects of de Creeft's work, including his creative process, his use of fluid forms and contours, and the theme of woman and child found throughout his work.